Siri will know when to remind you of these tasks. But instead, many iPhone and Apple Watch users are having issues with Siri where the smart assistant fail to send out reminders at a specific time.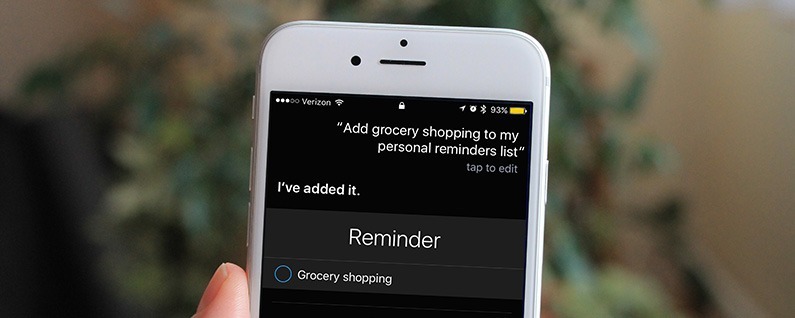 Before you decided to give up and reverse back to writing notes, there are a few simple fixes that should get Siri working again on your iOS device or Apple Watch.
Siri not reminding me of tasks on my Apple Watch
It occurred to some people that after setting up a reminder and telling Siri to remind them of the task at a specific time, Siri always fails to do it, even with notification time has been set and saved to the cloud.
There are a few tricks to solve this issue.
Disable Do Not Disturb
Sometimes you enable Do Not Disturb and forget to turn it off after a while; this can cause your notifications to go to your iPhone instead of your Apple Watch.
To disable this mode:
Press the side button to turn on your watch

Swipe up on the watch face to open Control Center

Tap on the moon icon
Lock your iPhone
It may not be Siri's fault at all. In fact, maybe your iPhone was unlocked during the time. When your iPhone in unlocked or in use, any notifications sent to your Apple Watch will appear here. Maybe Siri did send out a reminder notification, but you didn't catch it on time.
To start receiving notifications your Apple Watch, just press the Power button to lock your iPhone.
Double check Reminders notifications
One last thing you should do is check to see if the Reminders app have the right notifications on your watch. You can do so by:
Open the Watch app on your iPhone

Go to My Watch tab > Notifications > Reminders

Select Custom and enable Show Alerts, Sound and Haptic
How to Fix Reminders not working on iPhone?
There are multiple parts to this problem. Some people said after updating to the iPhone 7, the Reminders app stopped working for them. Others still blame it on Siri for not sending out reminders upon request.
If your Reminders app doesn't work for some reason, you can:
Restart your iPhone and try again

Update to the latest iOS version

Remove and re-create the task

Turn off Do Not Disturb from the Control Center
Those are some basic troubleshooting tips that should get the Reminders to send out notifications again.
Siri Reminders not working
If this problem deals with Siri, you may have a bigger problem. Earlier, I activated Siri and said, "Hey Siri, remind me to go get grocery in an hour." Siri responded with, "OK, I'll remind you.". Guess what happens next? Siri didn't follow through on her promise.
As of now, I've only found a few fixes. Take a look and let me know which one works for you.
Is your Apple Watch unlocked?
If you have an Apple Watch and it was on at the time Siri send out a reminder, the notification will go through on your watch instead of your iPhone. So check on there to see if you can locate the reminder.
Reset your iPhone to Factory Settings
Before you do this, call up Apple (800–692–7753) and see if they can help you with the problem. If the company said you should remove everything, here's how you can do it.
Open the Settings app

Go to General > Reset

Erase Contents and Settings
After a while, you should be welcomed with the setup screen. Go through it and start fresh. When done, see if you can work with Siri to create a reminder and check if the notification gets sent out at the right time.
Source: Cydia Geeks