Coolstar has released a new beta for his Electra jailbreak toolkit for iOS 11 – iOS 11.1.2, a developer focussed jailbreak tool to test their jailbreak tweaks and themes.
You can also download the latest version of Electra IPA from the official website. You will need to use Cydia Impactor to sideload the Electra IPA and then run the process to jailbreak your iOS device.
He has released the sixth beta version so far for Electra. Electra beta 6 fixes the following issues and improvements: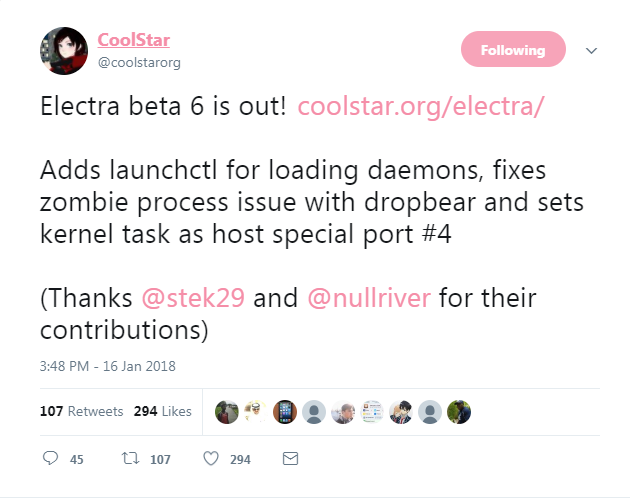 Electra includes the Substitute substrate which was originally developed by Comex, so jailbreakers will be able to install and use jailbreak tweaks that are compatible with iOS 11. It, however, does not include Cydia, so you need to install it manually.
If you faced crashing issues with some tweaks after jailbreaking using the previous version of Electra, then you can try the latest version, and let us know how it goes. You can check our post for the list of iOS 11 – iOS 11.1.2 compatible jailbreak apps and tweaks.