At first, we welcomed Filza into your lives for all of our file structure navigational needs. Then, thanks to the async_wake exploit released by Ian Beer of Project Zero, we opened our arms to FilzaJailed for non-jailbroken hardware, which was then followed by FilzaEscaped, built with the blessings of the original developer.
Well, they say that good things come in threes, so allow us to introduce you to FilzaElectracuted, which is an updated version of Filza built to work harmoniously with devices jailbroken using the Electra jailbreak.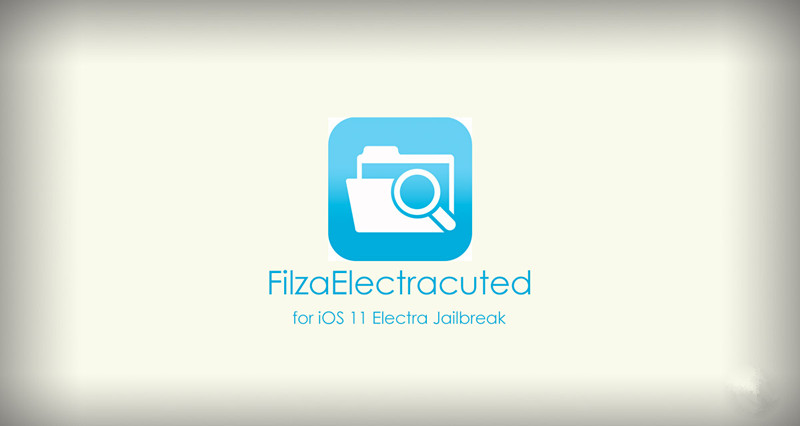 It's worth taking the time to understand the history of Filza a little to know exactly what's going on. First and foremost, the original Filza File Manager release is the authentic and original software built and released by the original owner.
FilzaEscaped was released by a third-party developer but in an "official" capacity, which essentially means that developer had permission to take the original codebase and push it out to non-jailbroken devices by integrating the aforementioned aysnc_wake exploit. And then came FilzaElectracuted.
This latest version is yet another release put together by a third-party developer because apparently the original developer hasn't had time to release Filza officially for iOS 11 jailbroken devices.
This version of Filza is fully functional with the latest Electra jailbreak and should work flawlessly "as intended" with devices which have been liberated using CoolStar's iOS 11 jailbreak. In lieu of the original developer being unable to keep Filza updated, FilzaElectracuted claims to open Debian files correctly, offers a functional Trash feature, and works flawlessly as expected with devices liberated via Electra.
That's pretty much what most jailbreak fans would expect from this particular tool. However, it does mean that an additional repository needs to be added to Cydia's Sources as FilzaElectracuted isn't being offered via the original TigiSoftware repo. Those interested in downloading and using the latest Filza version can grab it by adding "http://dry05.unjail.me/" as a source within Cydia. It also means that they will need to remove the TigiSoftware to avoid any conflicts and to ensure that the FilzaElectracuted download shows up when looking in Cydia.
If you are jailbroken using Electra on iOS 11 through iOS 11.1.2 and have been hoping for an updated and functional version of Filza, then your prayers have been answered with this release of FilzaElectracuted.
Source: redmond pie