Whatever you think of the iPhone X, there's no debating that it's the most drastic evolution that Apple's smartphone line has ever seen. With it's all-screen design, OLED display, lack of home button and sensor array, it looks unlike any iPhone we've ever seen. But alongside the iPhone X, Apple launched a more traditional phone: the iPhone 8. Though it looks like a relic next to the X, it might not be the last LCD iPhone that Apple ever releases.
In a new report this week, Rosenblatt Securities analyst Jun Zhang said that as "steady" as iPhone X sales have been, the price is still a hurdle for many customers. Some customers simply aren't willing or able to pay $1,000 for a smartphone, which is why he believes that next year, Apple will release a new phone next year that retain the LCD display of the iPhone 8 and iPhone 8 Plus, but feature a similar design to that of the iPhone X.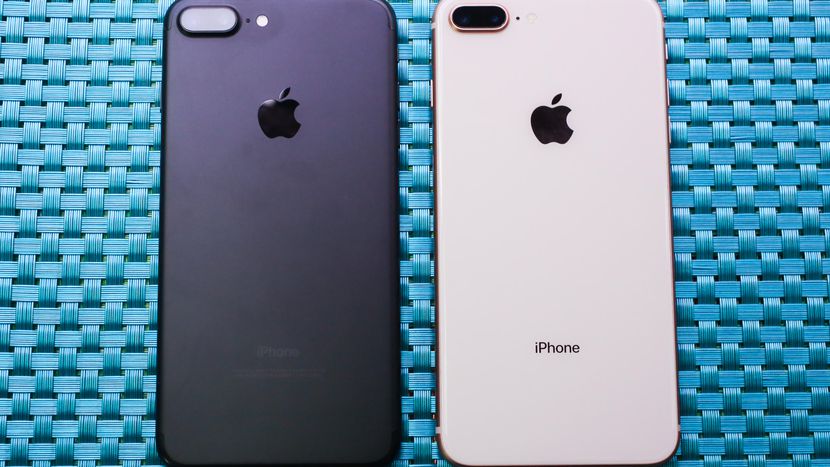 "We believe Apple might bring down the cost of an iPhone X by using an LCD screen next year making the iPhone 8S a more differentiated product from the iPhone 7 and 8," Zhang said in his report. This follows and seemingly backs up a report from KGI Securities analyst Ming-Chi Kuo earlier this month which featured a similar prediction:We believe the major hardware difference in the two new OLED models is size, in a bid to satisfy various needs of the high-end market. The new TFT-LCD model will differ significantly from the OLED models in hardware and design specs (for instance, the PPI will be lower). The primary selling points of the TFT-LCD model may be the innovative user experience of an integrated full-screen design and 3D sensing with a lower price tag (we expect it will likely be US$649-749).
The iPhone 8 is already "stuck in the middle" in the current lineup, with the iPhone 7 priced more competitively and the iPhone X offering a brand new experience. If Apple does release two, or even three, all-screen phones next year — especially if one is markedly cheaper than the others — the iPhone 8 will be in an even tougher spot.
Source: bgr