When your iDevice is lost or stolen by careless, how do you erase all its data in the first time if you didn't set a power on password before? If you want to erase iDevice's data remotely, you're suggested to turn on Find My iPhone in your daily life.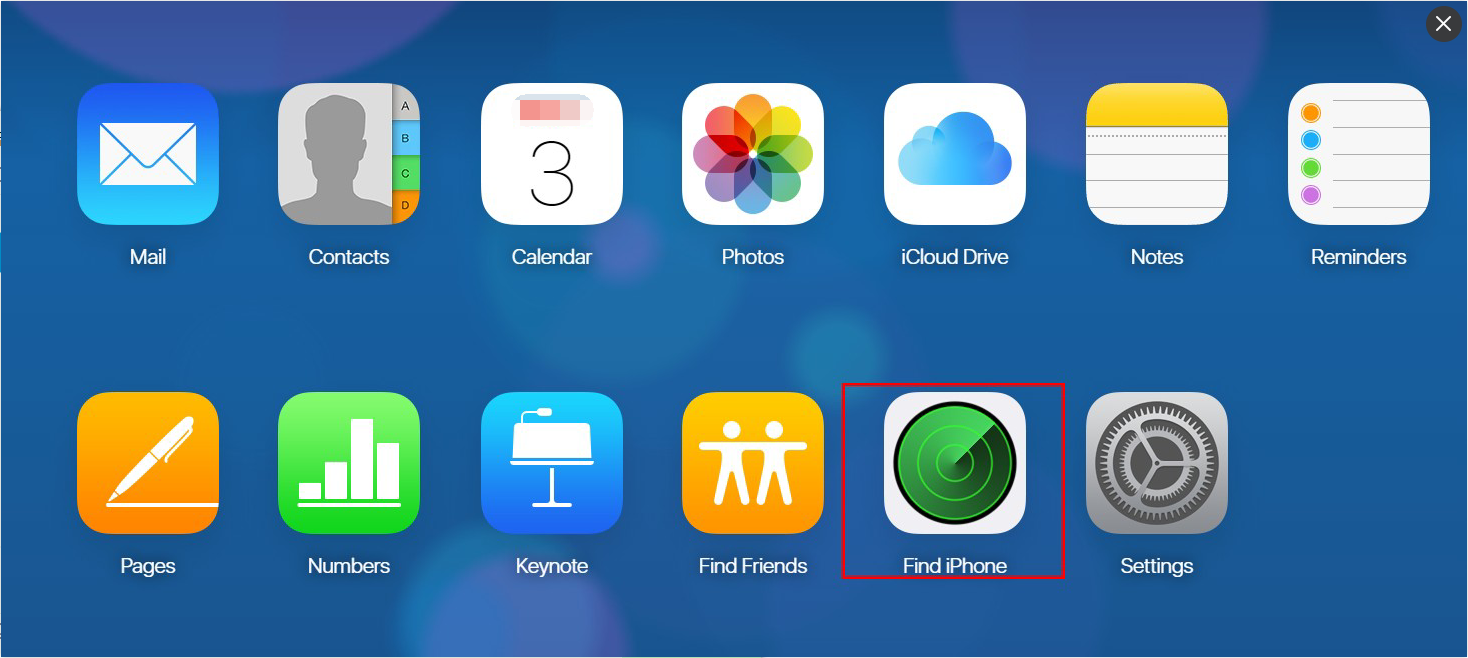 Warm prompt:
* This method will erase all the data of your iDevice, so you'd better not try it casually.
* This method has no effect if your iDevice is turned off.
Step1: Please come to this site: https://www.icloud.com
Step2: Enter your iDevice's Apple ID and Password to log in.
Step3: Select the option Find iPhone.
Step4: Click Erase iPhone, and select the iDevice that you want to erase.
Step5: iDevice will show you a pop up window, please click Erase to continue the following operations.
Step6: You'll be asked to enter iDevice's Apple ID and Password again.
Step7: Enter an available telephone number and click Next.
Step8: At this moment, your lost or stolen phone will receive a message. Continue to click Done.
Step9: It will takes a few minutes to erase your iDevice's data in general, wait until this process is finished. After it's done, click Done and then this page will be closed.