iPhone 8 and iPhone X have been released for a couple of days, many iPhone users already upgraded to the new iPhone 8/X. Recently, many users reported that when they try to restore some important data from their old iPhone backup via iTunes, they received a message telling "Enter the password to unlock your iPhone backup". Some of them suddenly aware that they forgot the iPhone backup password, some of them not sure if they have set such a password, and even some don't know what is this password.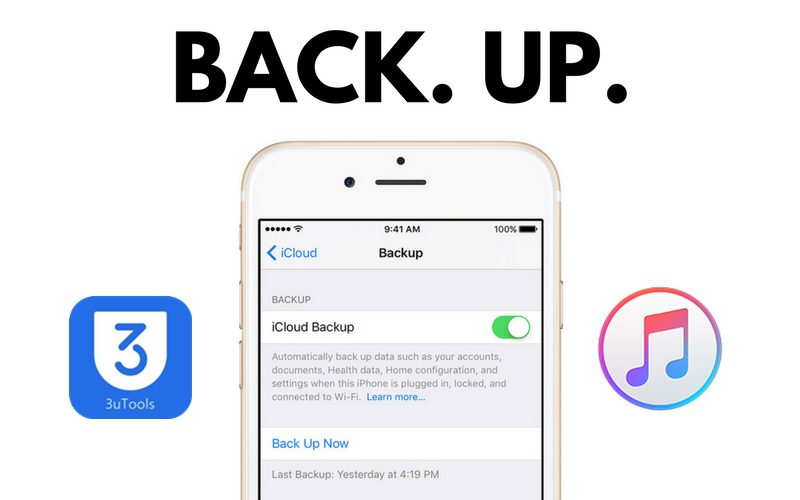 Therefore, we write this article to tell some basic tips on what is the password to unlock iPhone backup, and how to recover iPhone backup password.
What is the Password to Restore iPhone Backup?
The password iTunes asks for to unlock your iPhone backup is not the Apple ID password, iTunes Store password, or iPhone password. It is the password you used to encrypt your backups in iTunes. Just like following picture shows, you set it when you creating a backup in iTunes.
Given that many users can't remember their iPhone encryption backup password, here in this part, we sums up the most practical tips to help you retrieve iPhone backup password.
Tip 1: Try iTunes Store/Apple ID/iPhone password.
Although we have mentioned before that the iPhone backup password is not your Apple ID password, iTunes Store password, or iPhone password, that's a conceptual statement. It is very possible that you once set these passwords as your iPhone backup password. So, you can try these passwords at first.
Tip 2: Try common password including default password.
Have a try on some common passwords like 123456, asdfgh, 1111, etc. Also, you can have a try on the default password0000. It works for many people.
Tip 3: Try special combinations.
You may set some special days as your iPhone backup password, so, you can try your families birthdays, names, or names plus birthdays, as well as some anniversaries etc.
Tip 4: Try original password you set with your iPhone.
In some cases, the password can be the first iTunes password that you set a long time ago, you may change a lot of different passwords after you encrypted it at the first time. But iTunes may only recognize your iPhone by the original password that you set with it. This may be a bug in iTunes but try it and see if it works for you.
Tip 5: Using Mac Keychain to find it out.
If you are using a Mac and have saved your password with Keychain, then you can use Keychain to find out your iPhone backup password with ease. To do this, you fan follow steps:
1. On your Mac, go to Applications > Utilities > Keychain Access.
2. In the upper right search dialog, search for "iPhone Backup."
3. Double click the "iPhone Backup." A window will pop up, at the bottom of the dialogue box, click "Show password" and type in your Keychain password.
After that, a window will pop up and reveal your iPhone backup password.
Tip 6: Try administrator password.
If you are using Windows, the most common solution is trying your Windows Administrator password. This works for lots of users.
Tip 7: Reset the password.
If the password-protected backup is useless for you, you can just reset the encryption backup password. For iOS 10 and before, you need to backup your iPhone to iCloud, erase your iPhone and then restore from iCloud backup. Now, with iOS 11 and later, you can just reset All Settings on your iPhone, the forgotten encryption backup password will be removed.
Notice that using this method to reset backup password you'll lose the entire backup file.