Problem Description:
You can directly view Messages from iTunes backups using 3uTools. If you want to restore Messages from iTunes backups, just click Restore Data.
Warm Prompt:
3uTools can't help you restore Message separately.

Step 1: Download and install the latest 3uTools on PC. Launch 3uTools and connect your iDevice to PC using the USB cable. Click Toolbox after connection.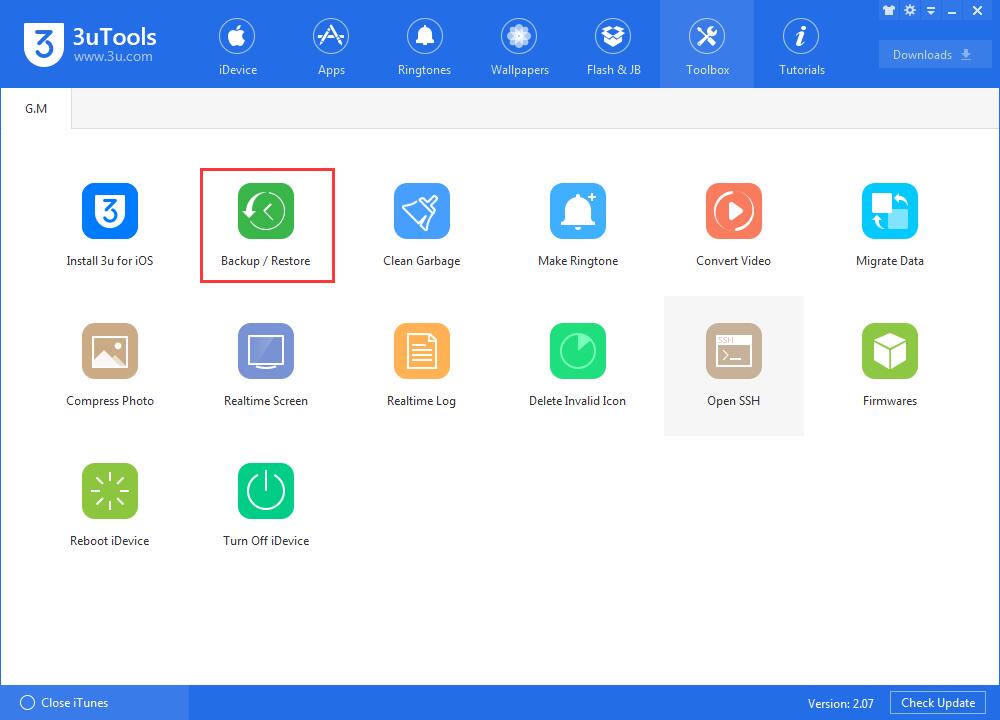 Step 2: Click Backup / Restore -> Backups Management.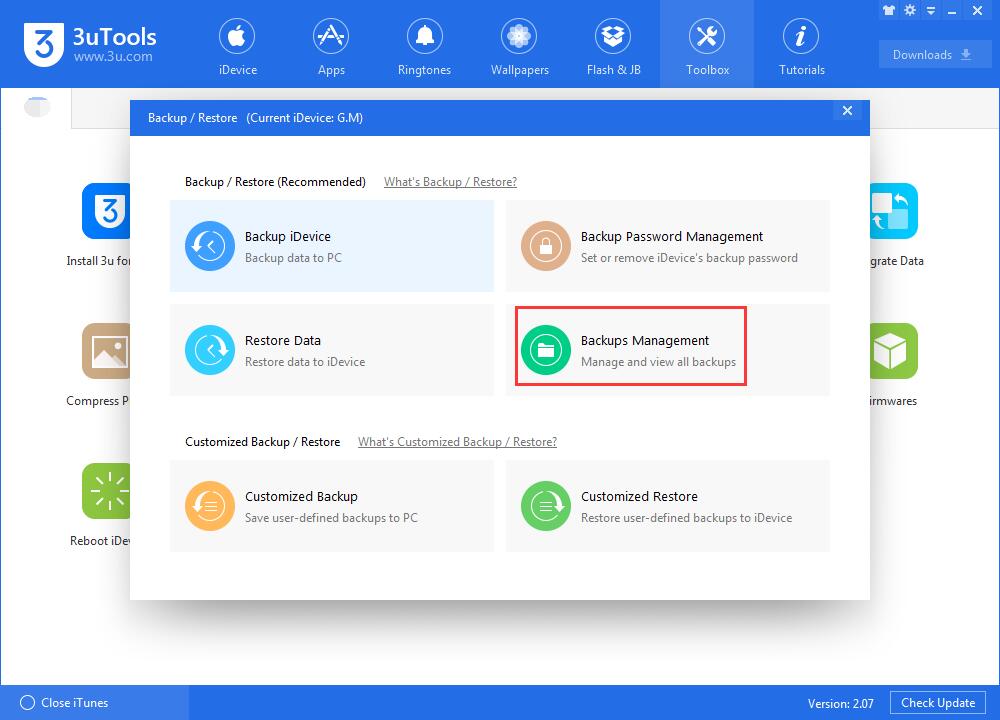 Step 3: Select the backups you want to view and click View Now.
If you can not find the backups you need, please click Add Backups.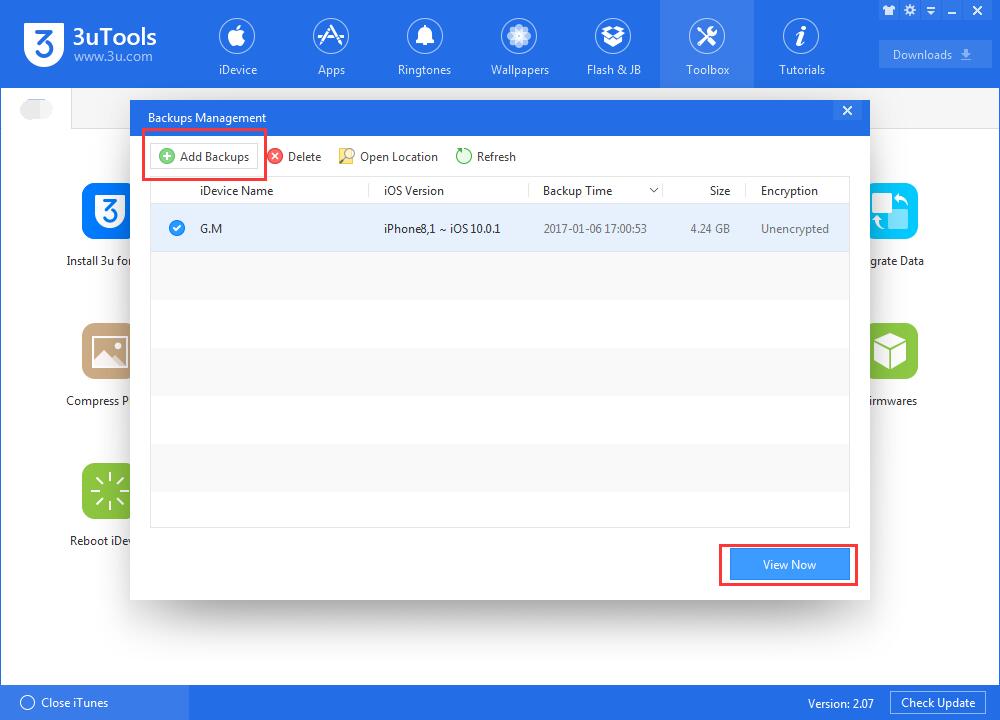 Step 4: If you want to view the Message from iTunes backups, click Messages -> sms.db.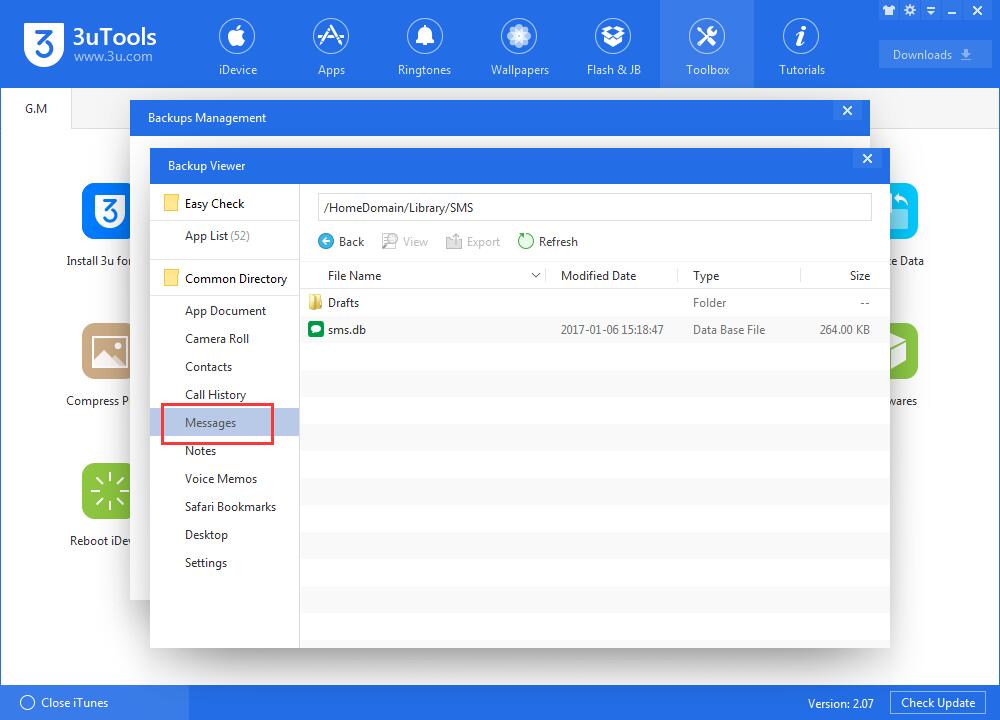 Step 5: As shown below, you can view all iMessages now. If you want to view more details of your Messages, please continue to click Contacts.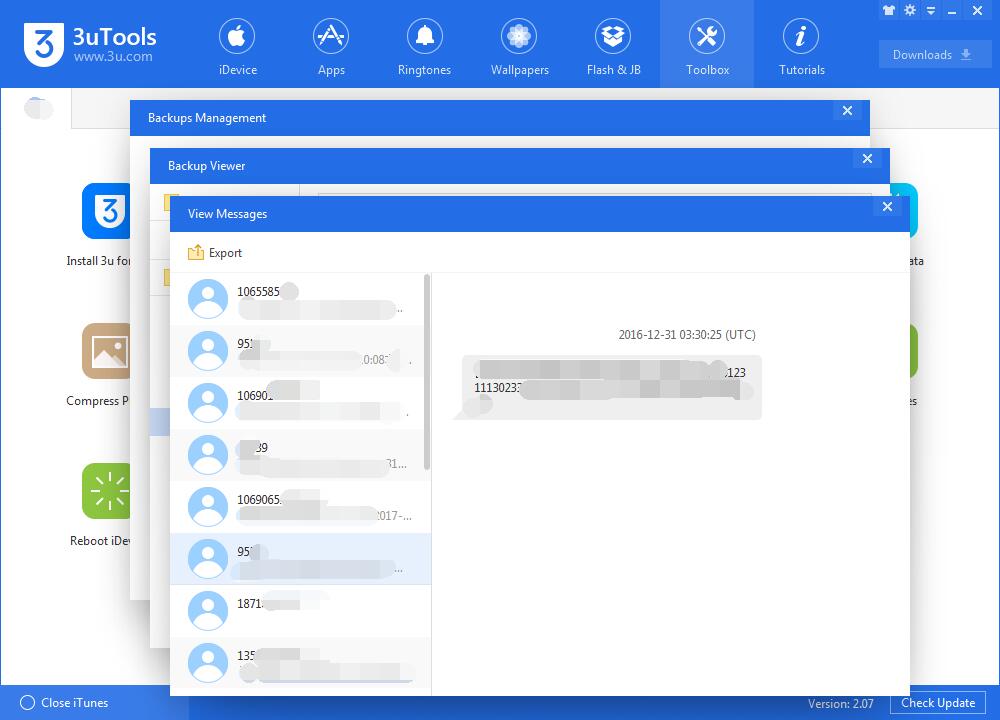 Step 6: Two formats are supported (3uTools format & PDF format).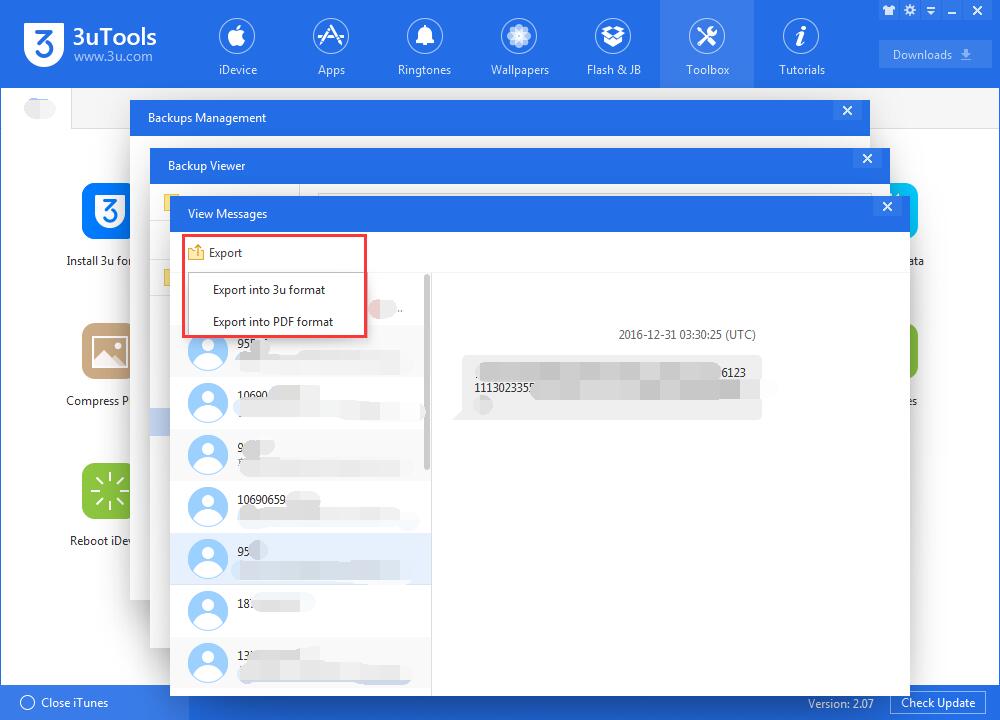 In addition, you can not restore iDevice's Message separately using 3uTools Restore, but if you want to restore them please click Restore Data.