Problems Description:
You can view contacts from iTunes backups using 3uTools, and you're suggested to restore iTunes backups using 3uTools Restore Data, or you can choose to restore contacts only using 3utools Customized Restore.
How to View Contacts From iTunes Backups Using 3uTools?
Step 1: Download and install the latest 3uTools on PC. Connect iPhone to PC using the USB cable. Click Toolbox and then you can see Backup / Restore.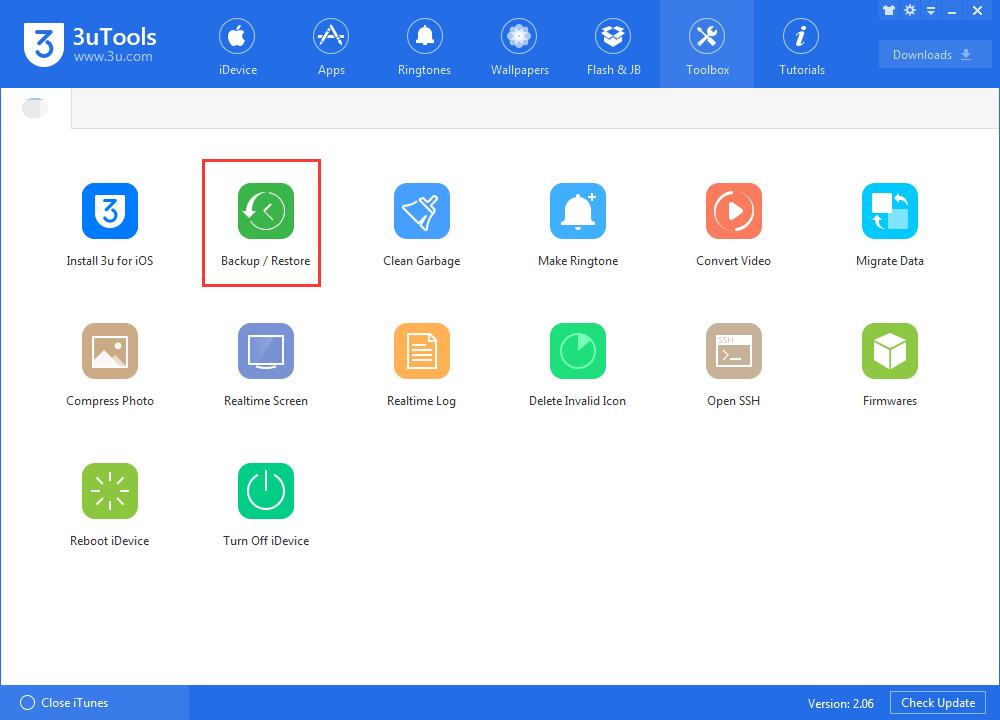 Step 2: Click Backup / Restore -> Backups Management.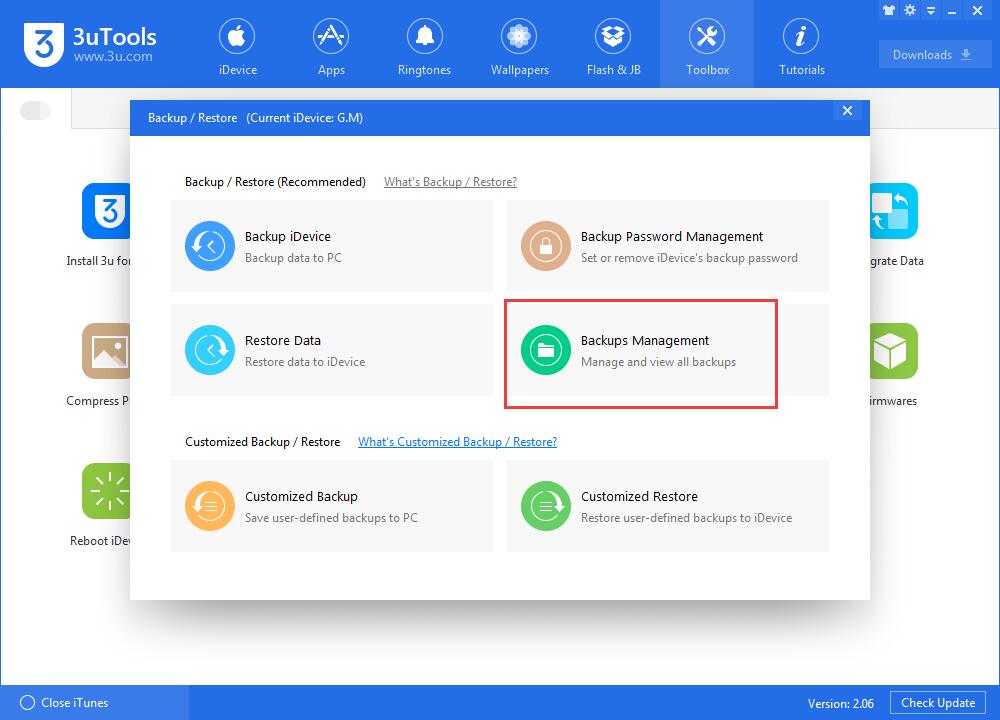 Step 3: Select the backups you want to view and click View Now.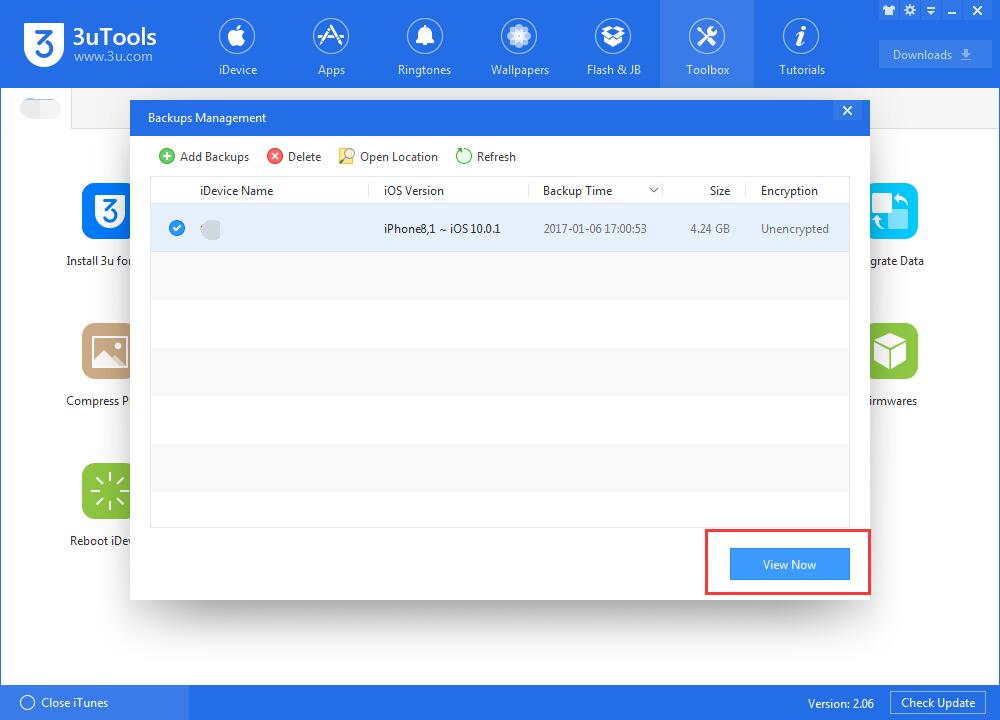 If you can not find the backups you need, please click Add Backups.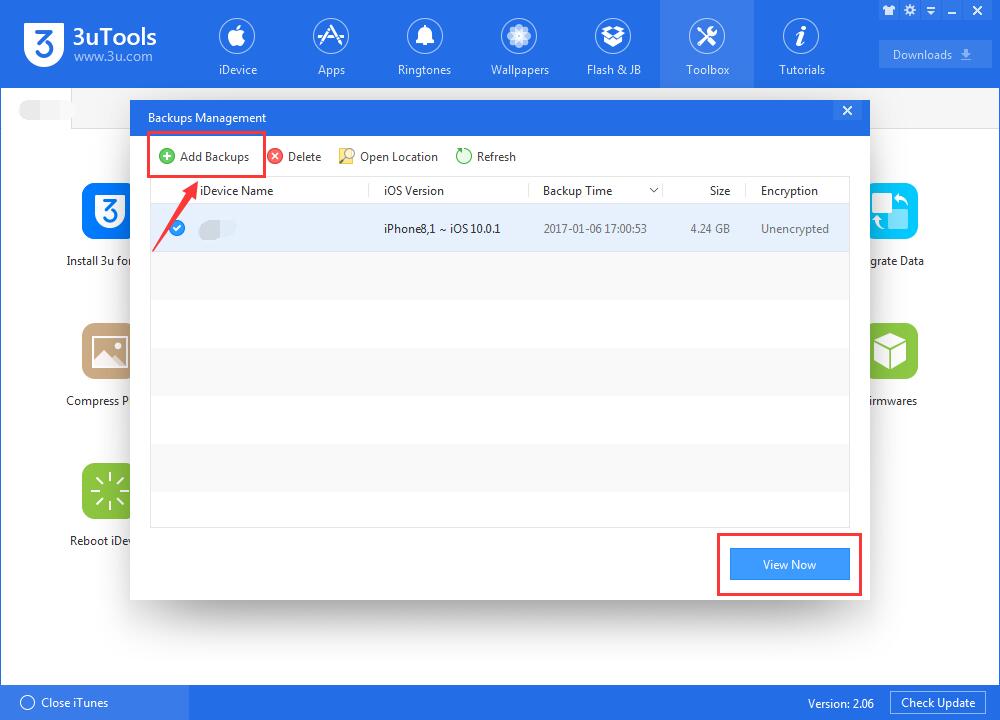 Step 4: If you want to view the contacts from iTunes backups, click Contacts -> AddressBook.sqlitedb.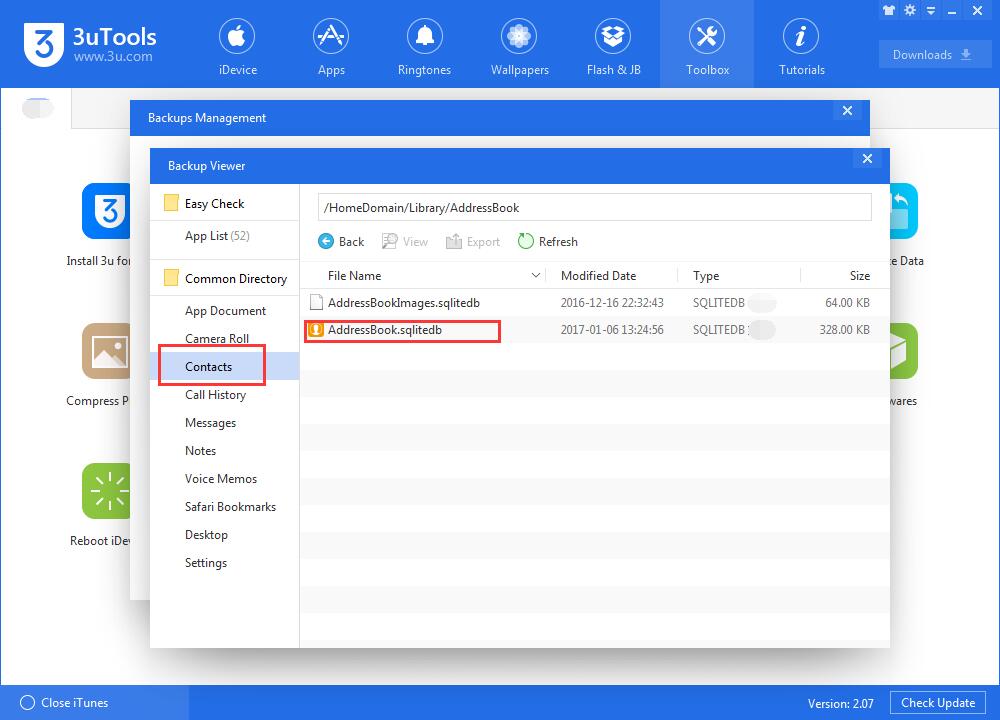 Step 5: As shown below, you can see all your contacts here.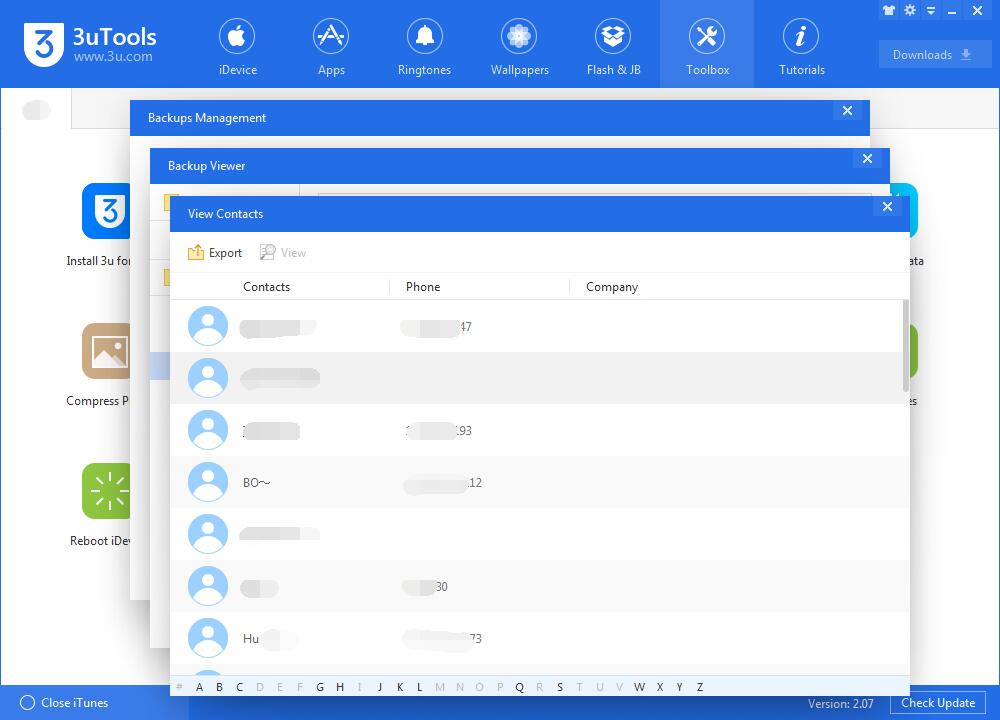 Step 6: Two formats are supported (Vcard format & CSV format).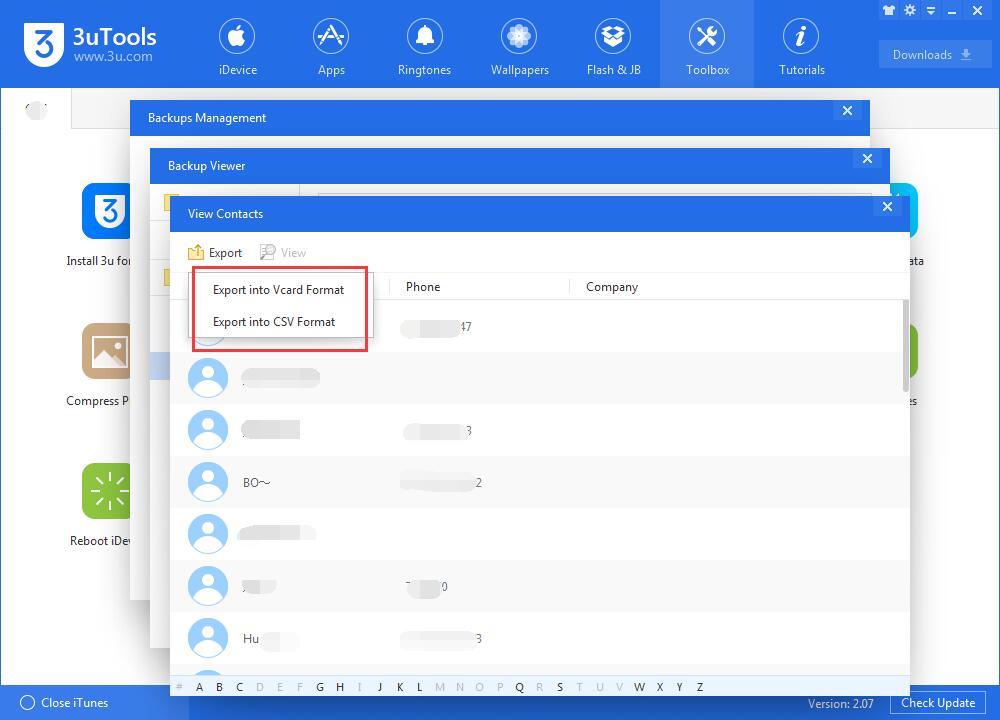 Of course, you can restore iDevice's contacts using 3uTools Restore Data.