As shown below, some of you may meet this problem that iPhone shows a reminder "could not open file/var/lib/dpkg/status-open (2 no such file or directory)" while you running cydia after jailbreak. If this problem happens, that means the whole folder /var/lib is gone. This tutorial is mainly introducing how to solve all sources in Cydia are blank after jailbreak.
Step 1: Download and install the latest 3uTools on your PC.
Step 2: Run 3uTools, connect iPhone to PC using the USB cable. Click Toolbox -> Open SSH. After opeing the SSH channel, please keep the IP, Port, Default ID(Root) and Password in mind.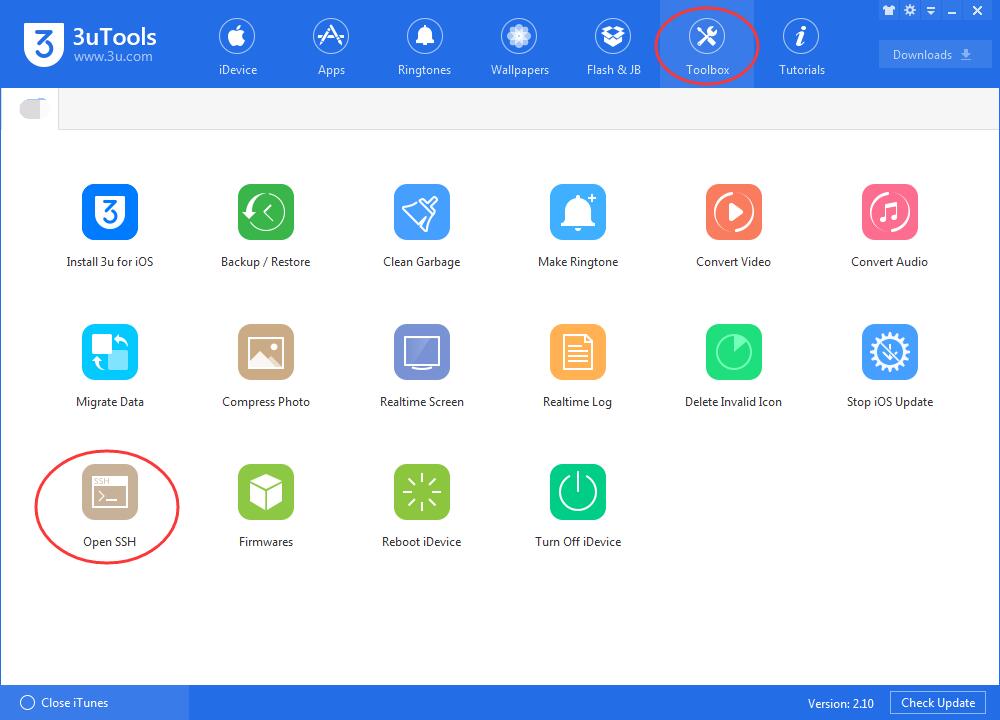 Step 3: Download Winscp.exe.
Step 4: Run Winscp.exe -> enter the IP, Port, Default ID(Root), Password(alpine) -> click Save.
Step 5: After finish filling the blanks above, click Confirm, and then you can log into Winscp.
Step 6: An alarm may appear on your computer, please click Yes.
Step 7: And then you've connected your iDveice to the computer successfully. At this time, you need to download a compressed file "var.lib.apt.tar" on your computer.
Step 8: Please drag the file "var.lib.apt.tar" into jailbreak files directly.
Step 9: Right click the compressed file "var.lib.apt.tar" ->select "File Custom Commands" ->click "enter ...".
Step 10: Enter "tar-xpvf!-c/" in custom command -> select the option "Display the results in the terminal" -> click Confirm-> continue to click "Confirm". A console window should be displayed on your computer, just click "Close".
All the operations are done till now. Restart Cydia and then Cydia can work normally.