You may meet with the situation that your iPhone stuck on the white apple logo when rebooting, it becomes a bricked iPhone, if this problem happens, how do you fix it? This tutorial is mainly introducing why this problem happened on your iPhone and the resolutions to fix it. If you've encountered this issue, please keep your reading.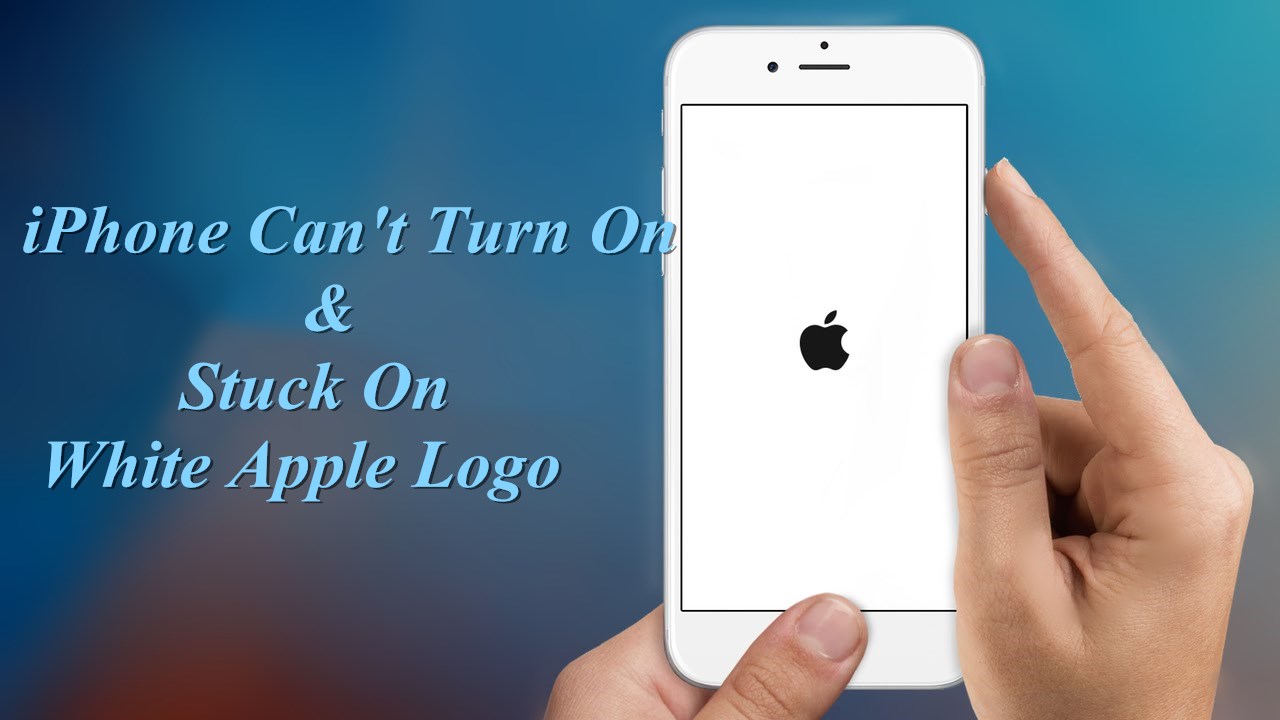 Why my iPhone can't turn on and stuck on white apple logo when rebooting? You can get more useful information from the contents below:
* System error happens while you upgrading your iDevice
The problem manifests itself during an app install or update. During either process, something interrupts the iPhone and/or iTunes from completing the task. Then the iPhone spontaneously reboots. The screen goes dark, comes back on, displays the Apple Logo.
* Jailbreak iDevice may cause a bricked iPhone
iOS jailbreaking is the process of removing software restrictions imposed by iOS, you can get the highest priority of iOS through jailbreak. You've destroyed the integrity of the iOS system when you start jailbreaking your iDevice. Jailbreakers use the loopholes to modify iOS, but it will inevitably lead to system bugs. For instance, the system can not work normally, and then your iDevice shows a white apple logo on the screen.
* Download a great deal of iOS software may lead to a bricked iPhone
Some iOS users tend to download a lot of iOS software on iDevice, the free or featured iOS apps are their first choice to download. But sometimes, some iOS apps may have its own design problems, even the software in the App store. They may cause your iDevice's system crash and lead to white apple problem. For instance, wallpaper software, beautification software, and other informal software are easy to cause white apple problem. In short, if you find a software that wants to modify your iDevices' system or get your iDevice's running permissions, it is easy to cause white apple problem.
* Unknown errors
White apple problem probably shows when you delete iDevice components by careless, set wrong permission for your iDevice or run too many apps.
How to Unbrick an iPhone?
For unjailbroken iDevice
Remember to back up your device before flashing, here is the guide for installing latest iOS .
Set your iDevice into Recovery mode -> connect iDevice to 3uTools -> click Flash &JB -> select an available firmware for your iDevice in Easy flash-> select the option Retain User's Data While Flashing -> click Flash. (The page/iOS is updating, please flash according to your current version)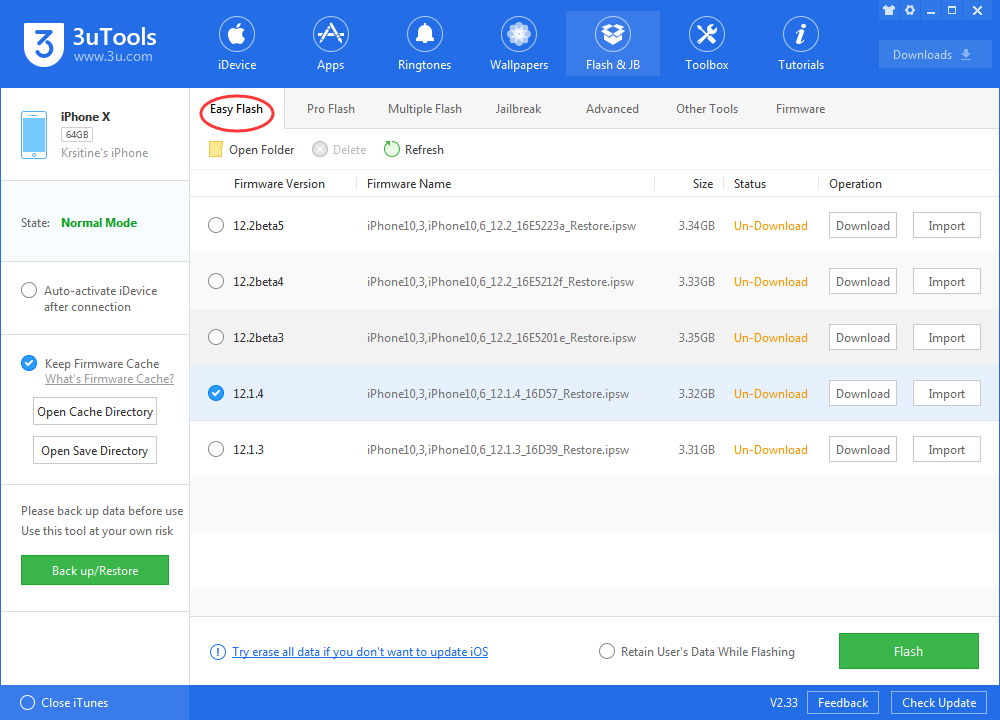 For Jailbroken iDevice
# Press Home button and Power button simultaneously until iDevice is restarted, and then press the Volume down button. If you can turn on iDevice, run Cydia -> uninstall jailbreak tweaks -> reboot iDevice.
# Flash iDevice with data using 3uTools.
# If the problem persists after your multiple tries, your iDevice probably have a hardware issue. You're suggested to ask for help from Apple.
Jailbreak may damage your iDevice, so don't easily try it.