Bob Iger: If Steve Jobs Were Alive, We Would Likely Have Combined Apple and Disney
2019-09-19
771
Posted by 3uTools
Disney CEO and former Apple board member Bob Iger has a new book coming out later this month, and ahead of its release, Vanity Fair has shared some key excerpts about Steve Jobs, who was Iger's close friend.

When Iger first took over as CEO of Disney, the relationship between the two companies was strained due to Jobs' disagreements with Michael Eisner and the end of a deal that had seen Disney releasing Pixar films.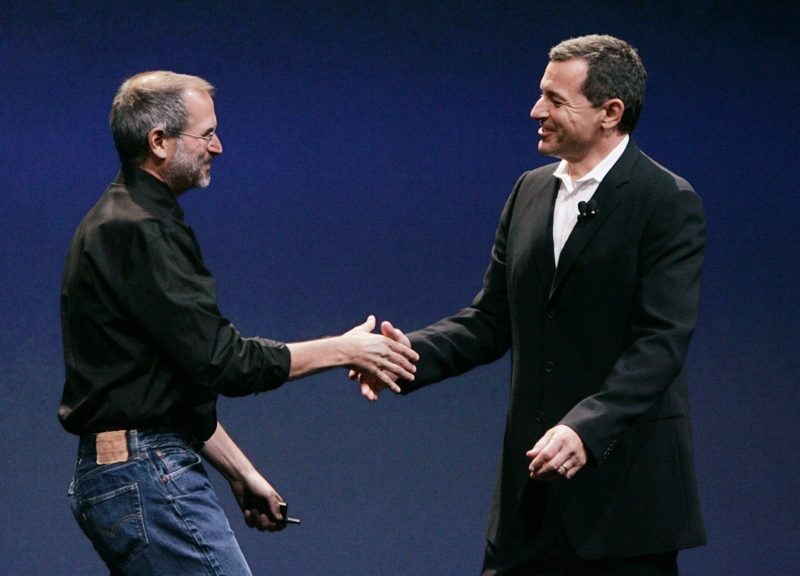 Iger broke the ice with Jobs and rekindled a relationship by praising the iPod and discussing iTunes as a television platform.
Jobs went on to tell Iger about the video iPod, and asked Iger to put Disney TV shows on it, which Iger agreed to, leading to a solid friendship between the two and ultimately, a new Diey/Pixar deal.

According to Iger, in 2006 just ahead of when Disney was set to announce its acquisition of Pixar, Jobs told Iger that his cancer had returned and spread to his liver, giving Iger time to back out of the deal.
After the acquisition, Jobs underwent cancer treatment and served on Disney's board as Disney's largest shareholder. He weighed in on important Disney decisions like the acquisition of Marvel, and even vacationed with Iger on occasion. "Our connection was much more than a business relationship," wrote Iger.


"The Ride of a Lifetime: Lessons Learned from 15 Years as CEO of the Walt Disney Company" is set to be released on September 23, 2019. It can be pre-ordered from Amazon for $19.60.

The full excerpt, which has a lot more on the history of the deal between Disney and Pixar, can be read over at Vanity Fair.
Source: MacRumors

Related Articles

Apple Removes iCloud Activation Lock Status Tool From Website macOS High Sierra 10.13.2 Beta 4 Now Available Rumor: Apple Blocks Activation on iOS 9.0-9.3.5 Firmware Apple Still Signing iOS 11.3 Beta 5/6, Downgrade to It to Jailbreak Your iPhone Apple Releases macOS Catalina With Find My, Screen Time, and No More iTunes iOS 10.3 Jailbreak / iOS 10.3.1 Jailbreak How to Download Apple's Official iOS IPSW with One Simple Step? Apple iPhone 7 Plus with Leaked Photos and iPhone 7's Packaging Box