Apple has respectively pushed the iOS9.2.1 beta and iOS9.3 beta to the public before. On this Tuesday the Apple pushed the update of the final 9.2.1, which was a minor update but enhanced the system security performances on iPhone and iPad.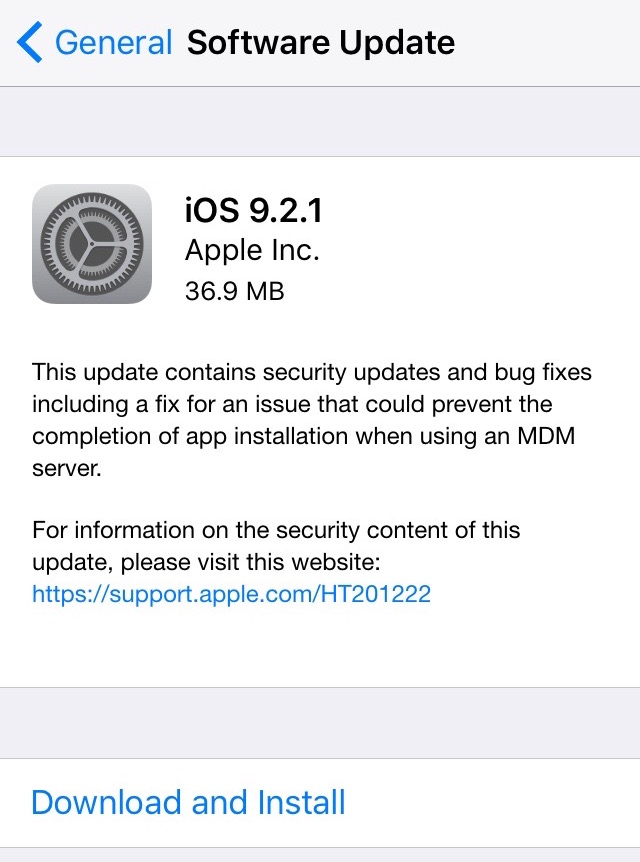 iOS users can directly update this final version of iOS9.2.1 on the iOS devices. Tap Setting→General→Software update. Or you can also use 3uTools Easy Flash to download and flash this new firmware.
The new security improvements can be viewed viaApple.
In addition, the official 9.3 is supposed to come out when the 4-inch iPhone6c is released.