The Apple Watch Series 4, launched last week, features a new dual-core S4 chip that's significantly faster than the S3 chip in the Series 3, and, of course, the chips used in older Apple Watch models.

We did a side-by-side comparison of the Apple Watch Series 4 to the original Apple Watch, the Series 1 models, the Series 2 models, and the Apple Watch Series 3 to see how far the Apple Watch has come since it was first introduced in 2015.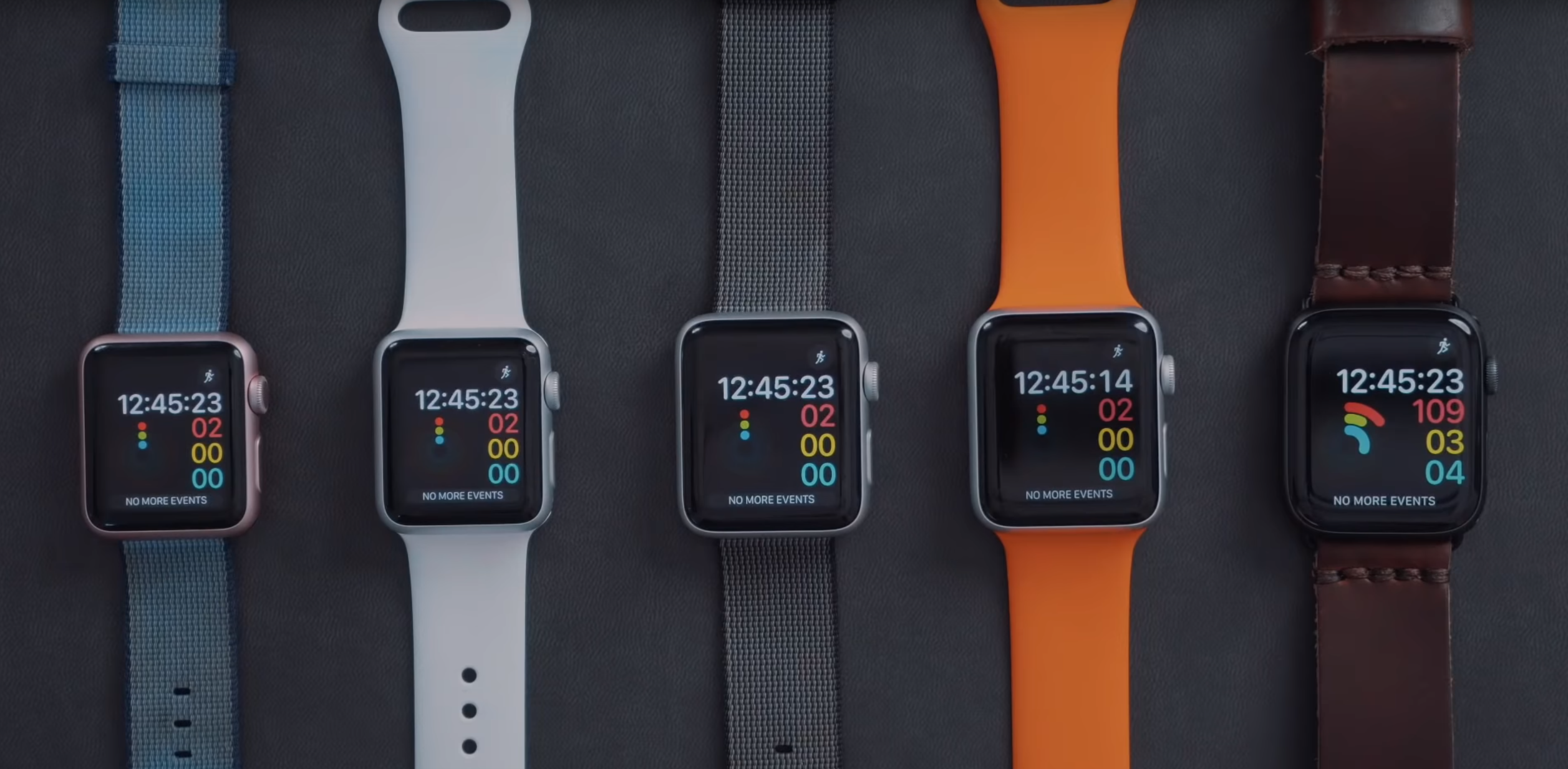 Subscribe to the MacRumors YouTube channel for more videos.
According to Apple, the fourth-generation dual-core 64-bit Silicon-in-Package or SIP chip in the Apple Watch is twice as fast as the previous-generation S3 chip. Its improved efficiency and speed allow for better battery conservation and new health-related features like ECG readings.
In our testing, we compared Apple Watch tasks like booting up, opening apps, and activating Siri to demonstrate the speed differences between each generation.
Unsurprisingly, the Series 4 was the fastest, but for a lot of tasks, there weren't huge speed differences between the Series 4 and the Series 3.
When comparing the Series 4 to the Series 2 and older, though, you can see the impressive improvements Apple has made to the processor over the course of the last three years. While it took the Apple Watch Series 4 40 seconds to boot up, it took the Series 2 almost four minutes, the Series 1 three minutes, and the Series 0 five minutes.
When opening up apps, we didn't see a huge difference between the Series 3 and Series 4 for most tests, but the Series 4 was always just a little bit faster. On Series 2 and older, apps took a good deal longer to open, and in some cases, like with the original Apple Watch, apps took so long we gave up.
So, what can we learn from this? You may not see major speed changes when upgrading to Series 4 from Series 3, though everything will feel snappier.
You will, however, notice an incredible difference upgrading from an original Apple Watch, Series 1 model, or Series 2 model, which makes upgrading from one of these older devices worthwhile.
In our opinion, if you're considering upgrading from a Series 2 or earlier to the Series 4, do it. The speed changes are so drastic that using the Apple Watch Series 4 is an entirely different experience than using an older Apple Watch.
Have you upgraded to a Series 4 from an older Apple Watch model? Let us know what you think about the new device in the comments below.
Source: macrumors