Some iPhone XS Max and Apple Watch Series 4 models sell out in under a minute. Did your alarm fail to go off? Were you on the fence about the new iPhones and Apple Watch Series 4, but now feel like you should place an order after all? Sorry to break it to you, but you might have left things too late.

According to frantic would-be customers, many of Apple's new devices have already sold out. In fact, some models of the new iPhone and Apple Watch Series 4 sold out in less than a minute!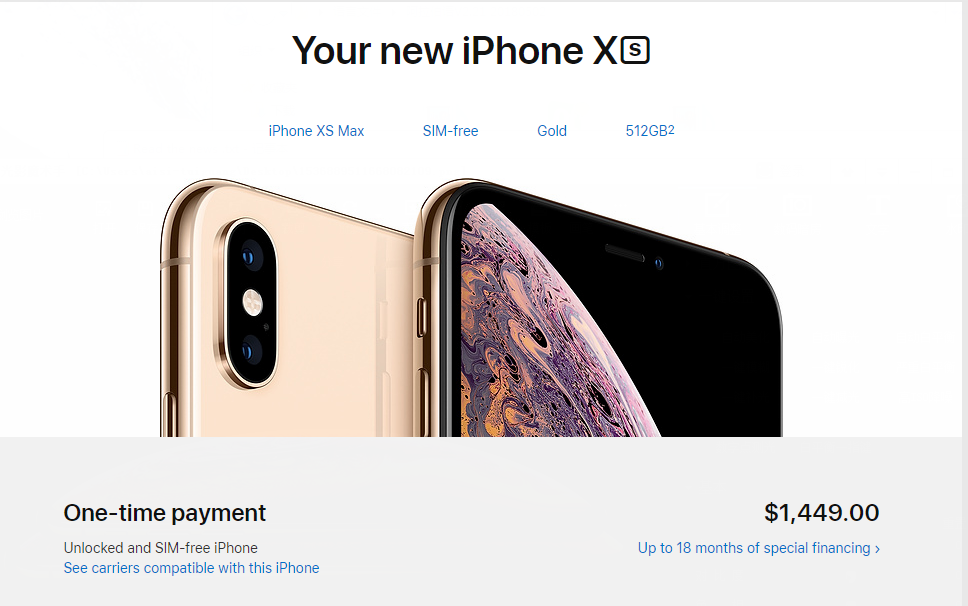 Apple Watch Series 4's best new feature won't work at launch
Don't have a heart attack, but the new electrocardiogram feature in Apple Watch Series 4 won't work when the wearable launches.
Apple isn't exactly hiding this fact, but it's certainly keeping it quiet.
As Apple revealed yesterday, the Apple Watch Series 4 packs an ECG on its back. To use it, all that will be necessary is to hold your finger on the Digital Crown. It will take about 30 seconds for the watch to measure your heartbeat patterns. The resulting data goes into the Health app and can be shared with your doctor.
However, this feature requires a watchOS application that won't be available when this wearable hits store shelves. When the software will be released isn't clear.
Judging by the reaction online, the big star players among hardcore Apple fans are the Apple Watch Series 4 — which comes with a blow away number of compelling features — and the iPhone XS Max. The Apple Watch Series 4's steel models sold out first in a lot of places, followed by aluminium, and then the space black.
The iPhone XS Max makes a lot of sense as Apple's most popular new iPhone since it feeds into a year-long pent-up demand for a plus-sized iPhone X version. The smaller iPhone XS, meanwhile, is only a marginal improvement on the existing iPhone X.
It's not too late to try and place an order though. We have a whole post on pre-ordering your iPhone XS or XS Max. The same goes for the new Apple Watch Series 4. Here's our guide to buying an Apple Watch Series 4.
Source: cultofmac