Filza is an iOS app that is designed to give you file level root access to your device without having to jailbreak it. As the device does not have to be jailbroken, it does not void the warranty. You can access all entire folder structure and all the system files.
Filza iOS app lets even lets you add new files and delete the existing ones. This means you can also install new apps using FilzaJailed app. But, you need to be very careful while using this app. Deleting system files may cause damage to the device. Use this app only when you clearly know what you are doing. This app is also called FilzaEscaped named in various app stores.
Read our previous posts: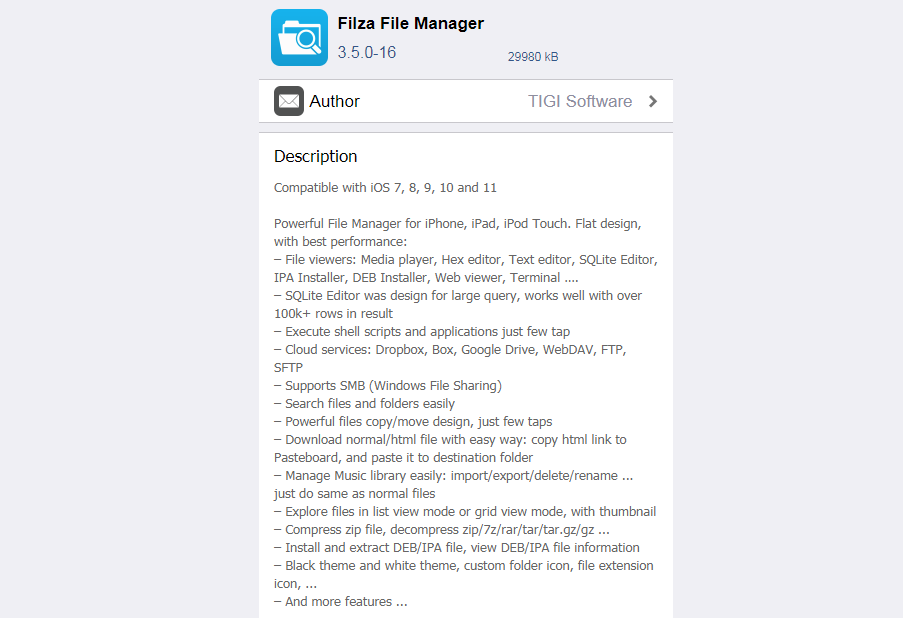 Filza File Manager officially updated to support iOS 11, and it's now available on bigboss, meaning it's now "mainstream" for everyone to download, that makes it the official major iOS 11 update.