Previously, we have posted LetMeKnow tweak as a deb file , now it has been updated with Preferences. If you make and receive phone calls on a regular basis, then you may have something to gain by installing a new free jailbreak tweak called LetMeKnow by iOS developer Kiran Patil.

LetMeKnow provides iPhone users with an ounce of haptic feedback whenever a phone call connects or disconnects. It works regardless of which party disconnects the call, and it can prevent you from having to plaster your phone to your face until someone picks up your outgoing calls.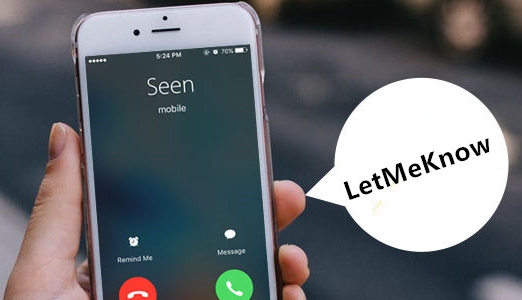 LetMeKnow doesn't have any options to configure after installation. It begins working immediately after installation and the only way to disable the tweak is by uninstalling it from Cydia.
If you'd like to augment your iOS calling experience with LetMeKnow, then you can download the tweak for free from Cydia's BigBoss repository. Citing the Cydia description, it works only on jailbroken iOS 11 iPhones, such as those pwned with CoolStar's Electra jailbreak tool for iOS 11.0-11.1.2.