After a tumultuous launch, iOS 13 is finally rounding into shape. Apple was forced to roll out iOS 13.1 just days after iOS 13 released due to a variety of bugs and issues that plagued the early software, and although it was certainly an improvement, even iOS 13.1 wasn't up to Apple's usual standards. Therefore, work began on iOS 13.2 immediately, and after four developers and public betas, the final version of the update has been seeded.
Aside from the bug fixes, the number one reason to download iOS 13.2 is to gain access to the Deep Fusion camera tech that should make all of your photos — especially in low and medium light — look way better. There are also new emojis, new privacy controls for Siri, and some other subtle upgrades iPhone owners will appreciate.
This iOS is now available on 3uTools, here are a few steps to install it on your device.

Step 1 Connect your iDevice to PC with an original USB cable and launch 3uTools.

Step 2 Go to Flash & JB → Easy Flash, select firmware iOS 13.2. If you want to update with data, please check the box "Retain User's Data". There will be a pop reminder after you click "Flash", please read it with caution.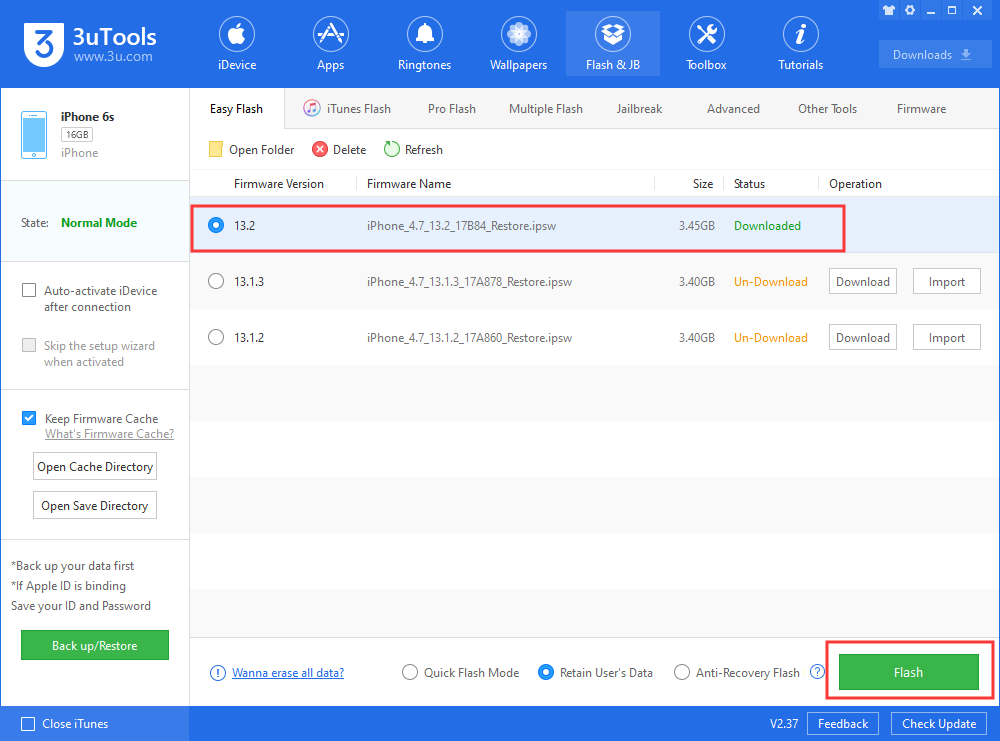 You are recommended to back up your iDevice regularly in case of data loss.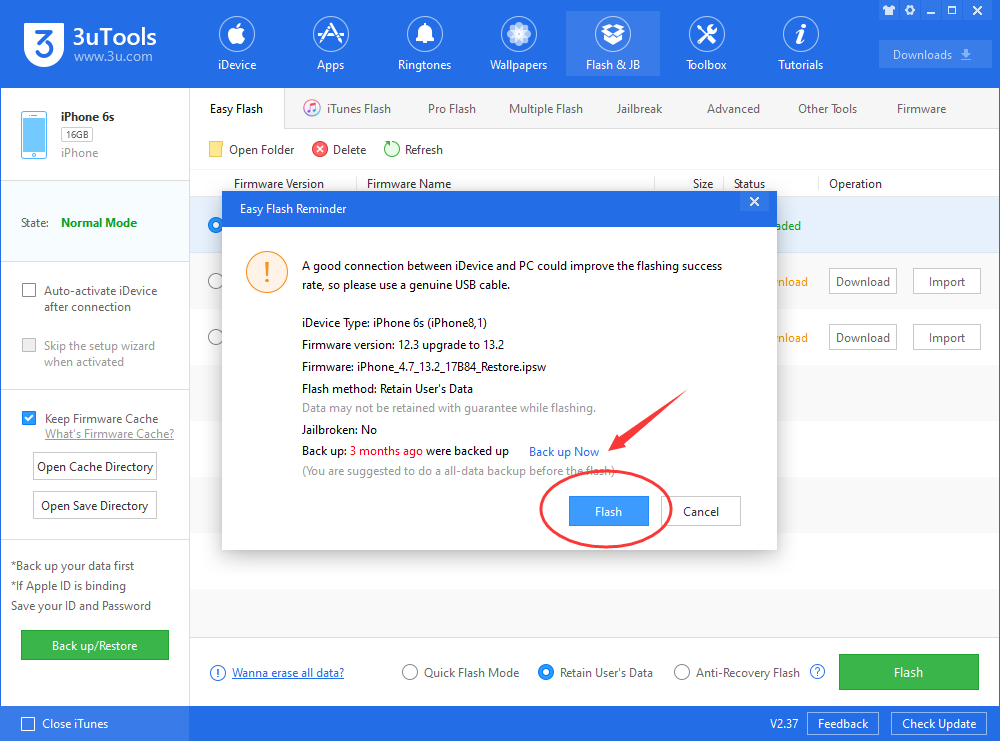 Step 3 Keep the stabilization of network and USB connection while flashing, wait patiently for around 5 to 10 minutes. Your iDevice will be updated to iOS 13.2 after reboot.