The highly expected iOS 13 is about to come soon, you may try the beta version here if you can't wait. The latest iOS 13 is coming with a bunch of new features that will change the habit of using iDevice to some extent. Having the annoying volume indicator adjusted to a thinner side indicator is the main reason why I am willing to try the iOS 13 beta out. If you are also interested in the iOS 13 beta, here is a brief tutorial for you to install it.
Important reminder: please update 3uTools to the latest version before you install the iOS 13 beta.
Step 1 Connect your iDevice to PC with an original USB cable and launch 3uTools.
Step 2 Go to Flash & JB →Easy Flash, select firmware iOS 13beta. If you want to upgrade with data, please check the box "Retain User's Data While Flashing". There will be a pop reminder after you click "Flash", please read it with caution.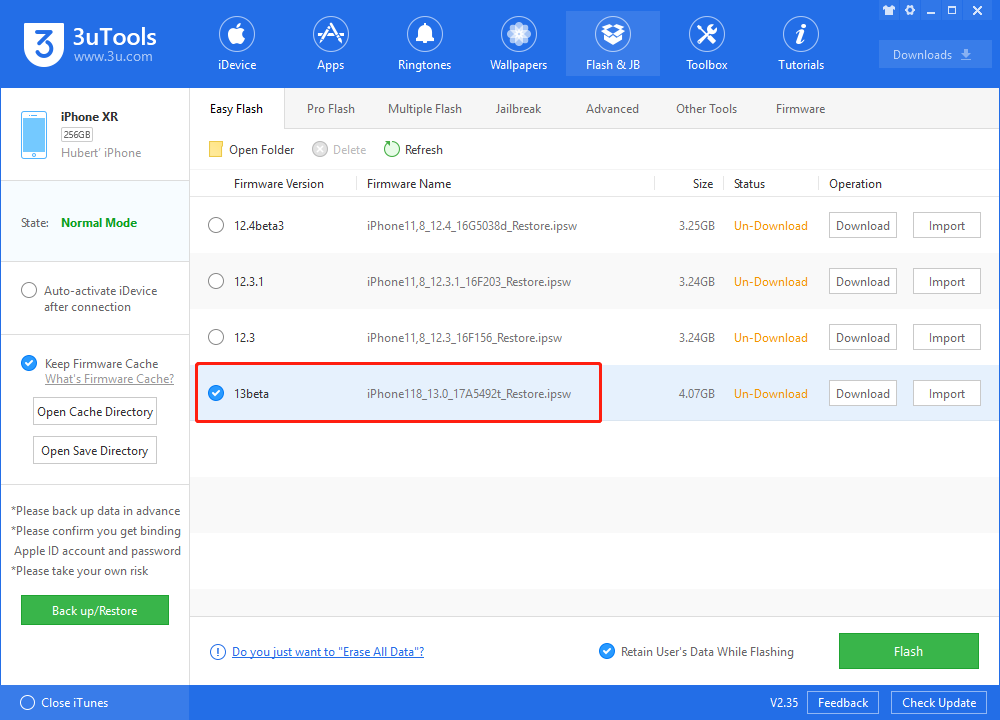 You are recommended to back up your iDevice regularly in case of data loss.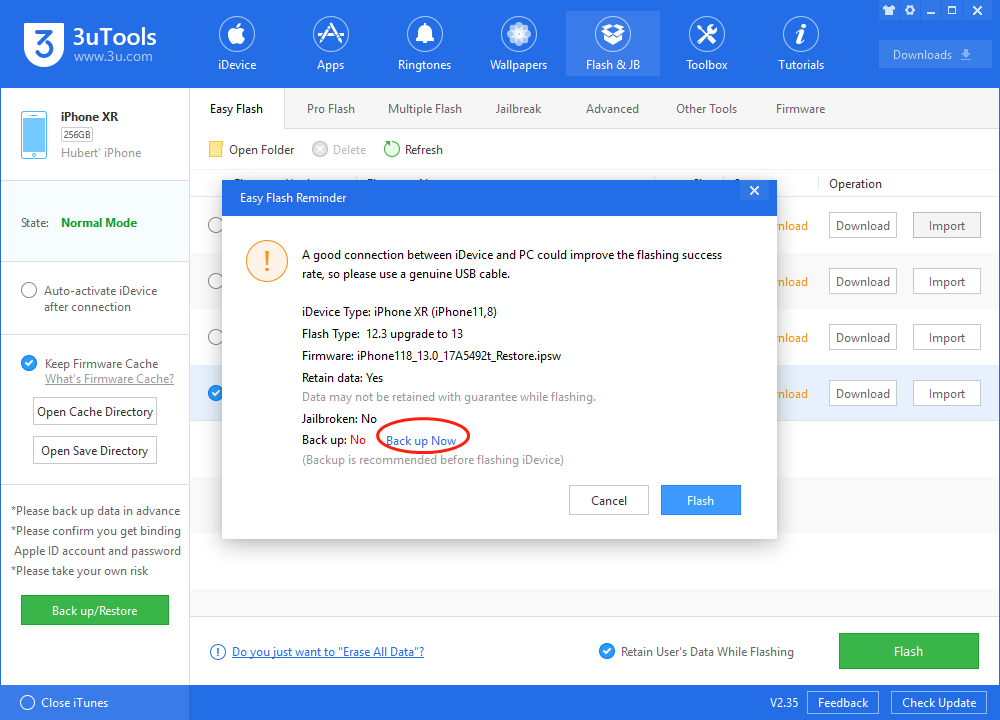 Step 3 Keep the stabilization of network and USB connection while flashing, wait patiently for around 5 to 10 minutes. Your iDevice will be restored to iOS 13 beta after reboot.