For the most part, iMessage is a great service for millions upon millions of iOS users around the world. But spam iMessage texts are a growing problem now. This tutorial aims to show you the best way to disable iMessage spam on your iDevice.
As shown below, there are total three ways for you to choose.
* Only receive contact's messages and reject iMessage from strangers.
Open Settings app -> Notifications ->Messages -> click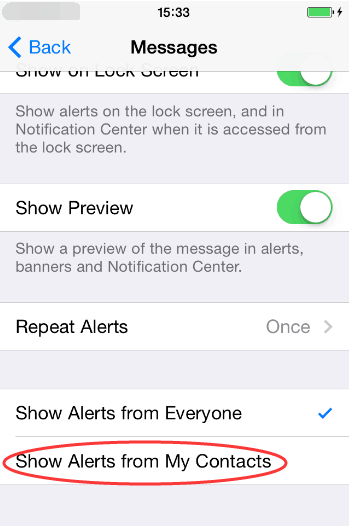 * Only contact you via your telephone number, others can't contact you via Apple ID.
Open Settings app -> Messages -> Send & Receive Remove the unnecessary emails, and then you won't receive any spam messages via your Apple ID anymore.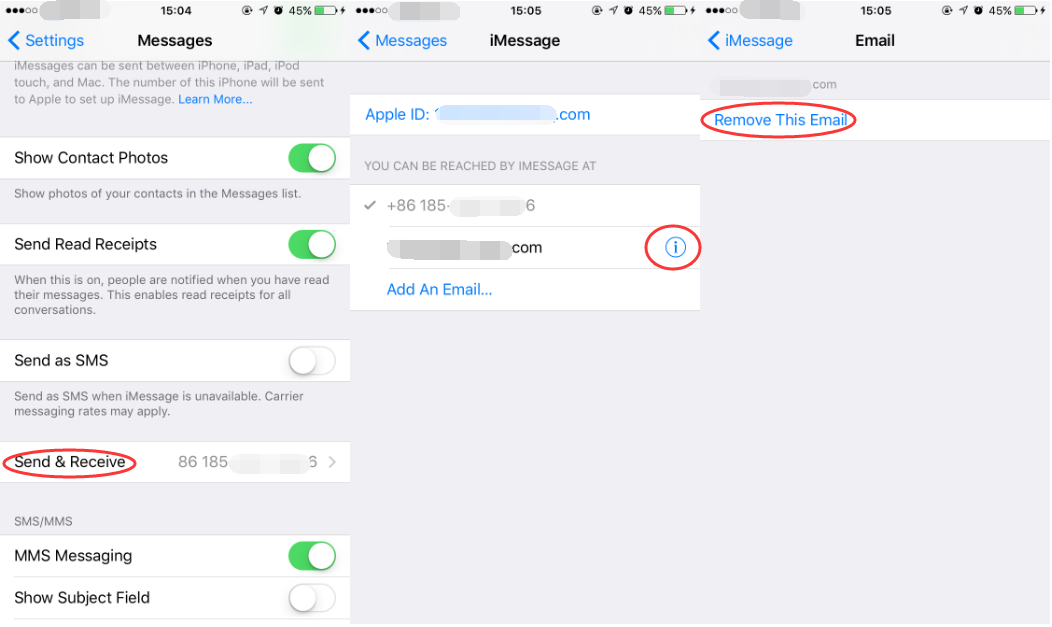 * Turn off iMessage function, this is only for users who don't need this feature of iPhone.
Open Settings app -> Messages -> turn off iMessage.