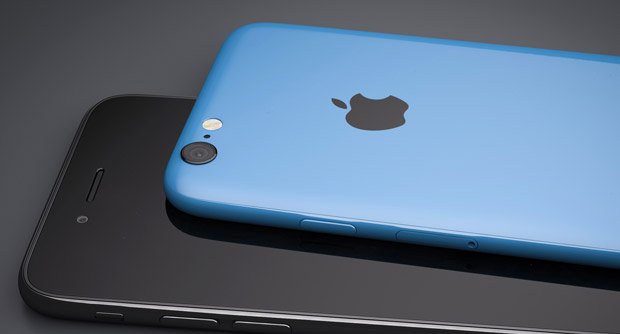 Apple will release iPhone 6c or 7c, a new 4-inch iPhone, the second generation of Apple Watch 2 and iPad Air 3 in March, 2016, acccording to the latest rumor. And then the mobile carrier will start selling the iPhone 6c/7c in April, 2016.
Recently a leaked photo from China Mobile's PPT in relation to new sales planning showed that China Mobile would begin to sell Galaxy S7 in March, 2016, and sell iPhone 6c in April, 2016. So it is obvious that the shipment date of 4-inch iPhone 6c or 7c can be almost confirmed in April, 2016.
It's unknown whether the new 4-inch iPhone is named iPhone 6c or 7c. However, the particular iOS device could be equipped with A9 processor and at the same time support the Apple Pay. Besides, 3D Touch might not appear on this updated version of iPhone 5s.
In the past several months, there have been lots of rumors about the new 4-inch iPhone on the internet, while many users complained that they can't get adapted the large screen phone and that the 4-inch phone is more suitable for one hand operations. Therefore, it's absolutely possible that with the leadership of Dim Cook the Apple releases the particular 4-inch device according to the customers' requirements.
It's not uncertain whether the iPhone 6c/7c comes out with full metal design or Polycarbonate Plastic back cover, but the Apple must upgrade the device's hardware configuration in order to simulate the purchasing design of those Apple fans.
As you know, Apple's sales volume largely depends on the iPhone series, and the sales growth of iPhone is slowing. In order to avoid the fall of Apple's stock price, Dim Cook's management team need to establish new strategies to push the healthy growth of the company sales and profits.
In addition, if you want to search a tool for handling all your requirements of iOS flashing and jailbreaking, 3uTools could be a prior option with a very rapid speed and simple operations.