Apple has almost certainly acquired German computer vision company SensoMotoric Instruments, a provider of eye tracking glasses and systems.

Apple takes steps to hide its acquisitions through shell companies, which essentially only exist on paper, but Levoff's signature on one of the documents is a clear giveaway that Vineyard Capital Corporation is Apple. Levoff even notarized the document in Cupertino, California, where Apple is headquartered.

SensoMotoric Instruments recently updated its website, removing over a dozen pages with detailed information about its products. The website also no longer has a jobs portal, news blog, schedule of events and workshops, contact information, list of distributors and resellers, or mailing list signup form.
SensoMotoric has also developed eye-tracking technology for virtual reality headsets such as the Oculus Rift, which can analyze the wearer's gaze and help to reduce motion sickness, a common side effect of VR. The solution can also allow for a person's gaze to control menus or aim in a game with their gaze.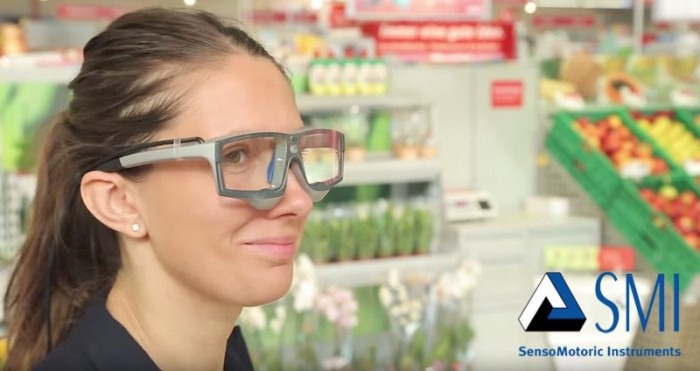 Apple has reportedly prototyped a pair of "smart glasses" that would connect to an iPhone and display "images and other information" to the wearer, and SensoMotoric's eye-tracking technology could feasibly play a role in that product alongside solutions from Apple's other acquisitions like Faceshift.

Apple CEO Tim Cook has also repeatedly expressed a "profound" interest in augmented reality, calling the technology "a big idea" like the smartphone. He said augmented reality should "amplify" human contact, but noted "there are things to discover before that technology is good enough for the mainstream."

With iOS 11, Apple is delving into augmented reality in a big way, introducing an ARKit development platform that will allow developers to quickly and easily build augmented reality experiences into their apps and games.
SensoMotoric Instruments is headquartered in Teltow, Germany, near Berlin, and its website said it had an office in Boston as well. It's unclear if the company and its roughly 60 employees, according to LinkedIn, will merge within Apple or remain an independent subsidiary. Financial terms of the deal are unknown.
Source: macrumors