Whether the default apps were deleted intentionally or accidentally does not matter, they can be restored to the iOS device. This tutorial is mainly introducing how to reinstall default apps deleted from your iPhone or iPad.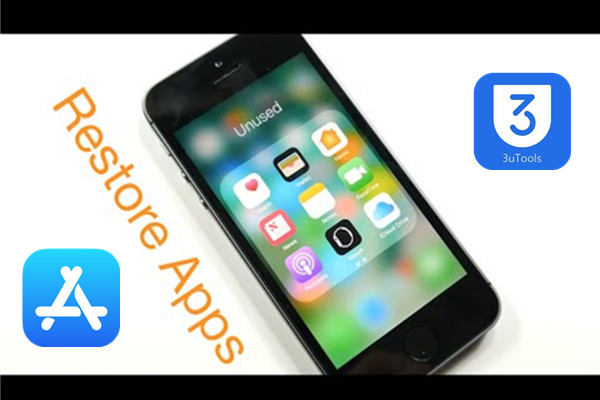 * Go to your iDevice's App Store.

* Click the Search button and enter the name of the default app you want to restore to your iDevice (for instance: "Music", "Weather", "Stocks", etc) and choose Search.
* Locate the proper default app, all default iOS apps are from Apple, then press the Download icon next to the default app name as it appears in the Search results of the App Store, it looks like a little cloud with an arrow shooting out the bottom.
* The reinstalled default apps will appear on your iDevice's Home Screen as usual.
If you want to resinstall other iOS default apps, just repeat the steps above.
In addition, if you don't like using the default apps of your iDevice, you may download the similar apps from 3uTools for free, 3uTools online sources provide you with more choices.