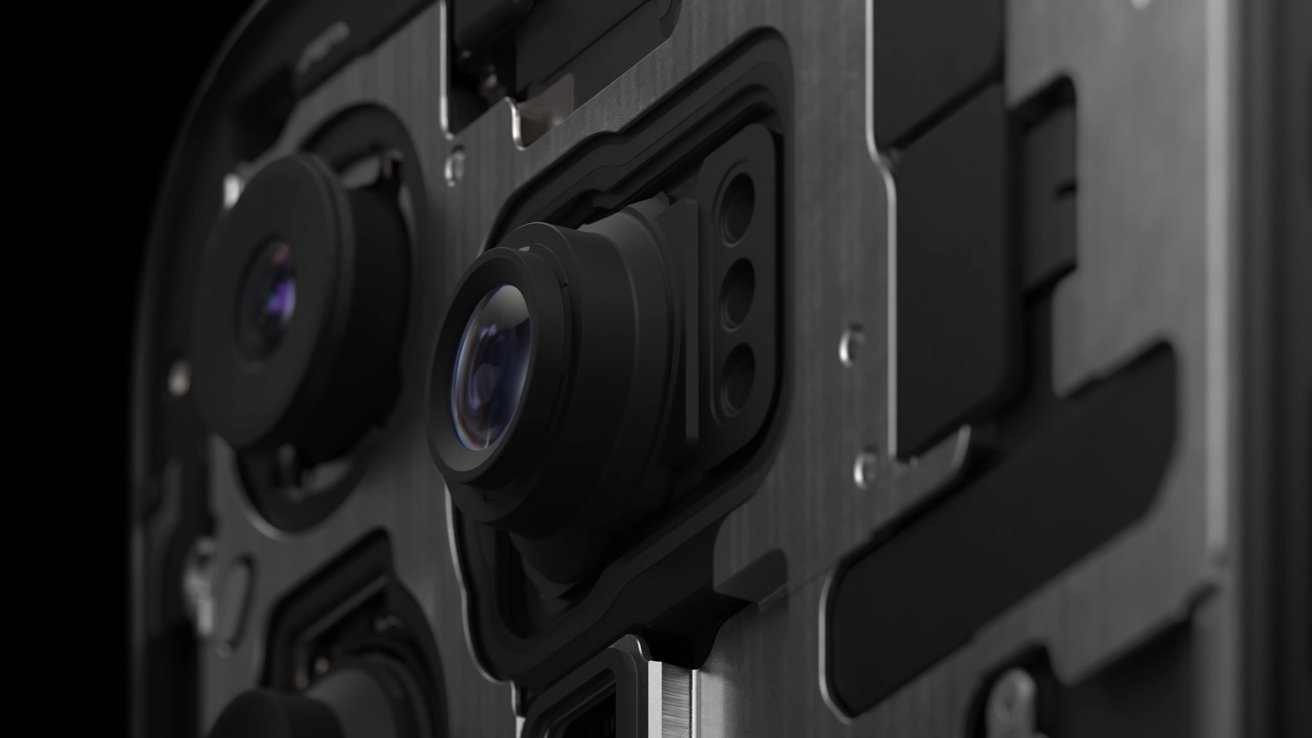 Apple may continue its trend of designing more of its components in-house by coming up with its own camera sensors, it is rumored, giving it more control over how the iPhone takes and processes photographs.
Over the years, Apple has gradually brought the design work of its many components to within the company, using its own internal ideas instead of relying on third-party component suppliers. Now, it seems that cameras could be the next component to be targeted by the iPhone maker.
In Sunday's "Power On" newsletter for Bloomberg, Mark Gurman writes that Apple is looking towards creating an "in-house strategy" for designing camera sensors. Photography is a major selling point for iPhones, reasons Gurman, thanks to initiatives such as Shot on iPhone.
However the design work may go beyond just iPhone. With cameras important to fields such as mixed reality and self-driving vehicles, creating its own cameras could be an opportunity to improve future models of the Apple Vision Pro and the often-rumored Apple Car.
Bringing a design process in-house gives Apple opportunities to not only improve how a component functions, but also to better plan future developments and to deeply integrate the hardware with its software.
This is far from the first time Apple has shifted design duties away from suppliers and to its own engineers. It has famously designed its own processors for use in iPhones, as well as Apple Silicon for Mac hardware.
Its efforts to produce a modem may result in new components arriving in late 2025. Work on battery cells could allow iPhones to last even longer in the future, though this is at an exploratory stage for the moment.
Then there's the development of a noninvasive blood glucose sensor which could eventually make its way to the Apple Watch. That project is said to be led by Apple platform architecture group head Tim Millet.
Source: Appleinsider