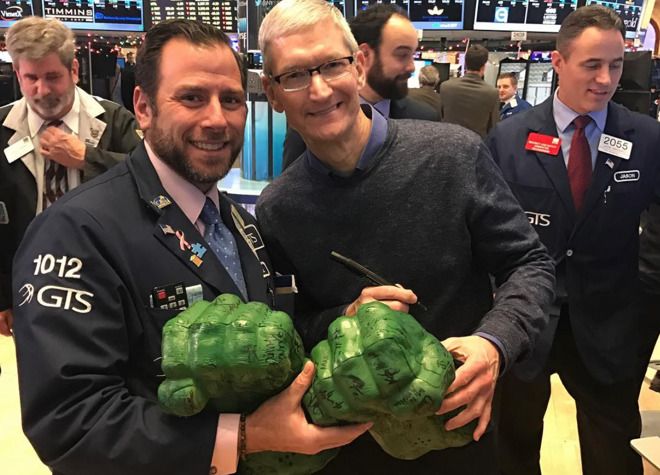 Tim Cook was spotted today visiting the floor of the New York Stock Exchange where he was asked by CNBC about the recently launched (and backordered) AirPods. The Apple CEO described the new wireless earphones as "a run away success" and promised Apple is making more units "as fast as we can" when asked about supply constraints.
AirPods are currently backordered six weeks out with new orders promised in late February. Retail stores are receiving supply regularly but in limited quanties that quickly sell out. Apple first started taking orders for AirPods on December 13 with orders placed during the first hour launching in time for Christmas.
AirPods were originally supposed to launch in late October, then were delayed for about six weeks over what is believed to be production issues.
Once AirPods arrived in stores and deliveries were fulfilled on December 19, we shared our hands-on first impressions with Apple's totally wireless earbuds including a comparison to Powerbeats3 which also have Apple's new W1 chip for enhanced features.
While AirPods may have largely missed the holiday quarter, iPhone sales appear to be healthy relative to Samsung and other brands with Apple leading smartphone activations leading up to the holidays.
For customers still hunting down AirPods in stores, third-party services have made tracking store inventory easier and Apple allows in-store pickup for online orders when stock is available.
Click here to see the interviewing video.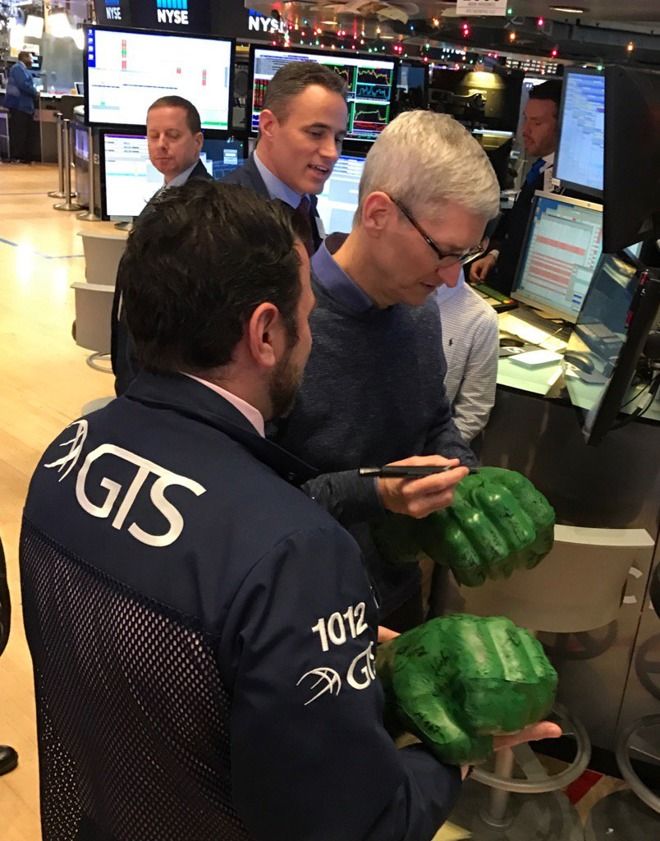 Source: 9TO5Mac