Apple will reportedly launch its first Thai store at Icon Siam, the mixed-use property located on the banks of Chao Phraya River that will become Bangkok's biggest mall when it opens on Nov. 9, according to multiple sources.

With the country's obsession with iPhones, Thais won't just get one — but two Apple Stores, according to business magazine Positioning Mag, with a second location scheduled to open smack into the middle of Bangkok at CentralWorld shopping mall.
But back to the first store — while the news has not been confirmed by Apple or Icon Siam, the Apple logo is already up in front of the mall.
The Apple Store at Icon Siam will reportedly feature a two-story-high glass window and an emphasis on innovative design, much like the Singapore's Orchard Road branch, the report says.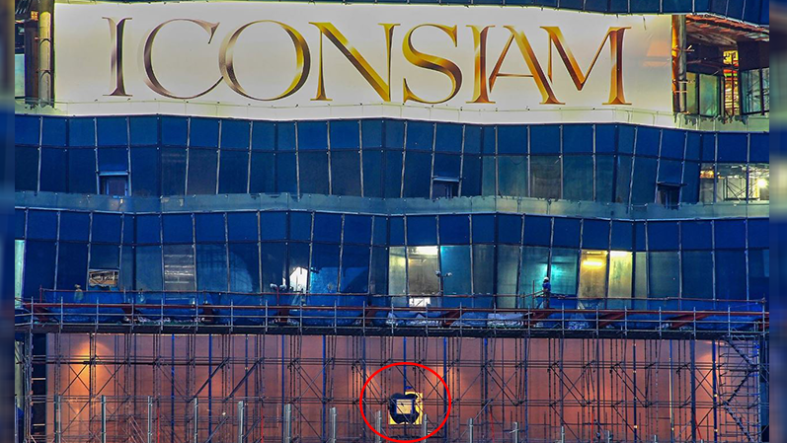 The magazine said the whopping price tag for the country's first Apple Store will be more than THB100 million (about US$3 million).
Meanwhile, the Apple store at Central World is expected to open early next year.
Its design, much like China's second Apple store in Shanghai, will include a massive glass cylinder that stretches up from the ground. Visitors will have to descend down a staircase to reach the actual retail area.
The store's entrance will be located outside the mall, according to the article. The space is currently under construction.
For many entrepreneurs, the establishment of the country's first official Apple Stores has far-reaching economic and business implications in a country that has been — until now — a secondary market for Apple products.
Apple has 501 branches across 24 countries.
Source: coconuts