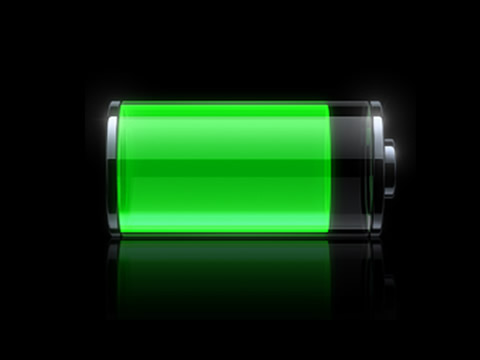 The reason why you decide to choose iPhone is that the particular device running the world's best mobile system can bring you a wonderful user experience. For example, stable game running, powerful photographing performance (as you know, a special team of eight hundred members are responsible for the performances of iPhone camera), delightful reading experience, high-quality apps and etc. But it still has some shortcomings, such as the low battery capacity. If you are a game enthusiast you will need to charge your iPhone twice or three times a day. So the iPhone's battery life is a very common issue for all iOS users who use iPhone, iPad and iPod Touch.
Although the Apple has just released the smart battery cover for promoting the battery lifespan of iPhone 6 and iPhone 6s, it's still a temporary medical relief which cures the symptoms not the disease. What should other iOS users do if they don't use iPhone 6 or iPhone 6s? In general, it's common to purchase a power bank or charger baby in order to expand your iPhone's service life when you are not home.
How to promote your iPhone's battery life? In fact, there are some tips for you to improve the iPhone and iPad's battery life. It can be understood that you need to change some settings and your usage style.
How to keep a reasonable charging way?
It's required to use your iPhone frequently to ensure its battery in a normal operating status. Please remember to use up your iPhone and then give it a full charge at least one time each month. Charging from a household outlet turns out to be faster than connecting your iOS device to the computer. You're suggested to put the protection case off your iPhone during the charging process.
Turn off the location services of the apps
Some social network apps and map navigation apps and etc can frequently start the location service so that your iPhone's battery can run out quickly. So turn off those options on General-Settings.
Wifi
When you can't use a Wifi hotspot, you are suggested to turn off the Wifi button. And thus your iPhone will not try to search for the nearby Wifi hotspot.
Turn on Airplane mode in low-strengthen areas
Your iOS device with the cellular network will try to keep connecting with an available cellular network. This feature can also accelerate the consumption of iPhone and iPad's battery life. So you may turn on Airplane mode in those low-strengthen or non-signal areas. Whereas, it's worthy of noting that you can't use the calling capability as the device stays in Airplane mode.
3uTools is a professional tool of jailbreaking and flashing your iPhone, iPad and iPod Touch, and you can take advantage of this simple tool to meet your requirements of iOS jailbreaking, restoring, upgrading and downgrading.