Apple is planning to hold an event on Thursday, October 27 in California, which will focus solely on giving the Mac lineup some much-needed attention. Many of Apple's Macs have gone more than a year without an update, like the MacBook Air and the MacBook Pro, while others, like the Mac Mini and the Mac Pro, have gone several years without a refresh.


This is Apple's first Mac-only event in years and the biggest Mac announcement since the Retina MacBook debuted in early 2015.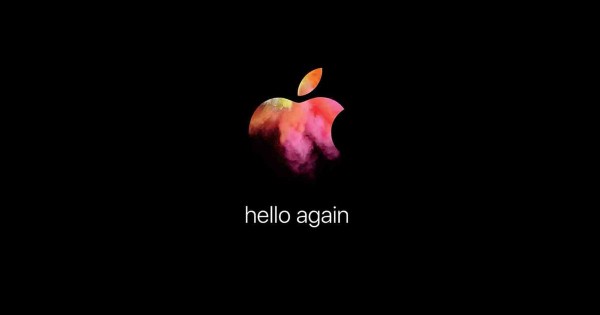 MacBook Pros

The MacBook Pro received a major redesign in 2012,and four years later,it's about to receive another complete overhaul. With a new body,radical new features, and revamped internals, the MacBook Pro is expected to be the headlining product of Apple's October 27 event.KGI Securities analyst has even called the MacBook Pro "the most significant upgrade ever undertaken by Apple."

The MacBook Pro will continue to be available in 13 and 15-inch size options, but it will feature a thinner and lighter form factor than the current MacBook Pro, bringing it more in line with the 12-inch MacBook.

The body of the machine will not be tapered like the MacBook Air or the Retina MacBook, but it is said to have shallower curves around the edges,a wider pressure-sensitive Force Touch trackpad, metal injection mold-made hinges,thin speaker grilles next to the keyboard,up to 2TB of storage space, and a flatter MacBook-style keyboard with more stable keys that use a butterfly mechanism and single LED backlighting.

At the top of the keyboard, the physical function keys will be replaced with an OLED touch panel with digital keys and buttons that are contextual, changing based on the application that's in use.A Touch ID fingerprint sensor is expected to be built into the touch panel,giving users a way to more quickly unlock their Macs.

A small processor similar to the processor in the Apple Watch may be built into the panel,allowing it to run on a small amount of energy that won't heavily impact battery life.It's possible this will also include a secure enclave to protect Touch ID.

Leaked images of the MacBook Pro casing sourced from a Chinese supplier suggest it will include just four USB-C ports and a headphone jack, doing away with the MagSafe port,USB-A ports,the HDMI port, and the SD card slot,so MacBook Pro buyers may need to invest in several adapters.

KGI Securities analyst Ming-Chi Kuo predicts Apple or an Apple-approved third-party manufacturer will perhaps produce a USB-C MagSafe-like adapter with breakaway functionality to replace the MagSafe feature.

Inside,the MacBook Pro is expected to include Intel's latest Skylake processors,and high-end 15-inch models are likely to feature AMD's Polaris graphics chips,able to offer "console-class GPU performance" with a low-power mobile architecture.



MacBook Air
The 13-inch MacBook Air was updated with 8GB RAM earlier this year,and it looks like it's set to get another minor refresh. Rumors suggest Apple is planning to add USB-C ports to the MacBook Air,bringing it in line with the upcoming MacBook Pro and the Retina MacBook.
Aside from the addition of USB-C ports,it's possible the MacBook Air could get a minor internal spec bump,adding Skylake processors and Thunderbolt 3 support, but it's clear that Apple is in the process of phasing out the MacBook Air,so major changes are not expected.At this point,the MacBook Air has largely been replaced by the thinner,lighter MacBook.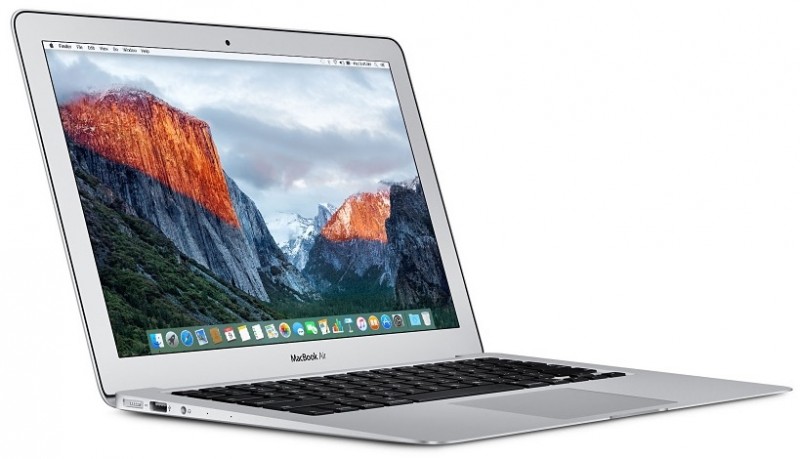 Japanese site Mac Otakara says that only the 13-inch MacBook Air will be sticking around, so it's possible the 11-inch machine will be retired.

iMac

The iMac line was last updated in October of 2015, and it's due for a refresh, but a new report from KGI Securities analyst Ming-Chi Kuo says iMacs aren't ready to ship. He believes Apple could potentially announce the machines at the event and launch them during the first half of 2017, but this does not agree with previous rumors that have suggested iMacs could debut at the event.

For that reason, it's unclear if the iMacs will be updated on October 27th. We aren't expecting to see any exterior changes to the iMac, but internally, Skylake processor upgrades are likely for the 21.5-inch machine. As for the 27-inch iMac, it's already using the most recent Skylake chips and since no Kaby Lake chips are available, it may not see a processor upgrade.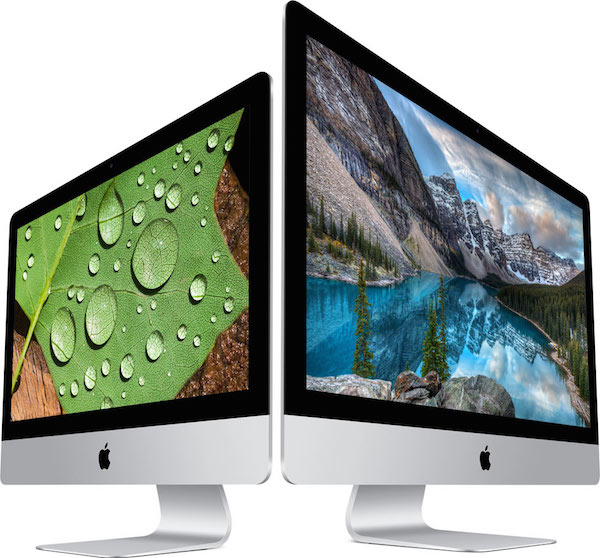 Thunderbolt 3, USB 3.1, and the latest Polaris graphics cards from AMD in higher-end 27-inch machines are likely upgrades we may see in the 2016 or 2017 iMac. Graphics improvements will undoubtedly be the highlight of the iMac update, as AMD's latest chips are expected to offer double the performance of the previous generation, measured on a per-watt basis.


Other Possibilities

Mac Pro
The Mac Pro hasn't been updated since it received its radical cylinder-style redesign in 2013, so it is overdue for an update. Components for a refresh have been available for several years, but it is unclear if Apple will refresh the machine.

Mac mini
It's been two years since the Mac mini was last refreshed, and it's unclear if Apple plans to update it again or quietly retire it going forward. There have been no rumors of a refresh, but there was a two-year gap between the 2012 update and the 2014 update and it is long overdue for a spec bump.

Source:Macrumors