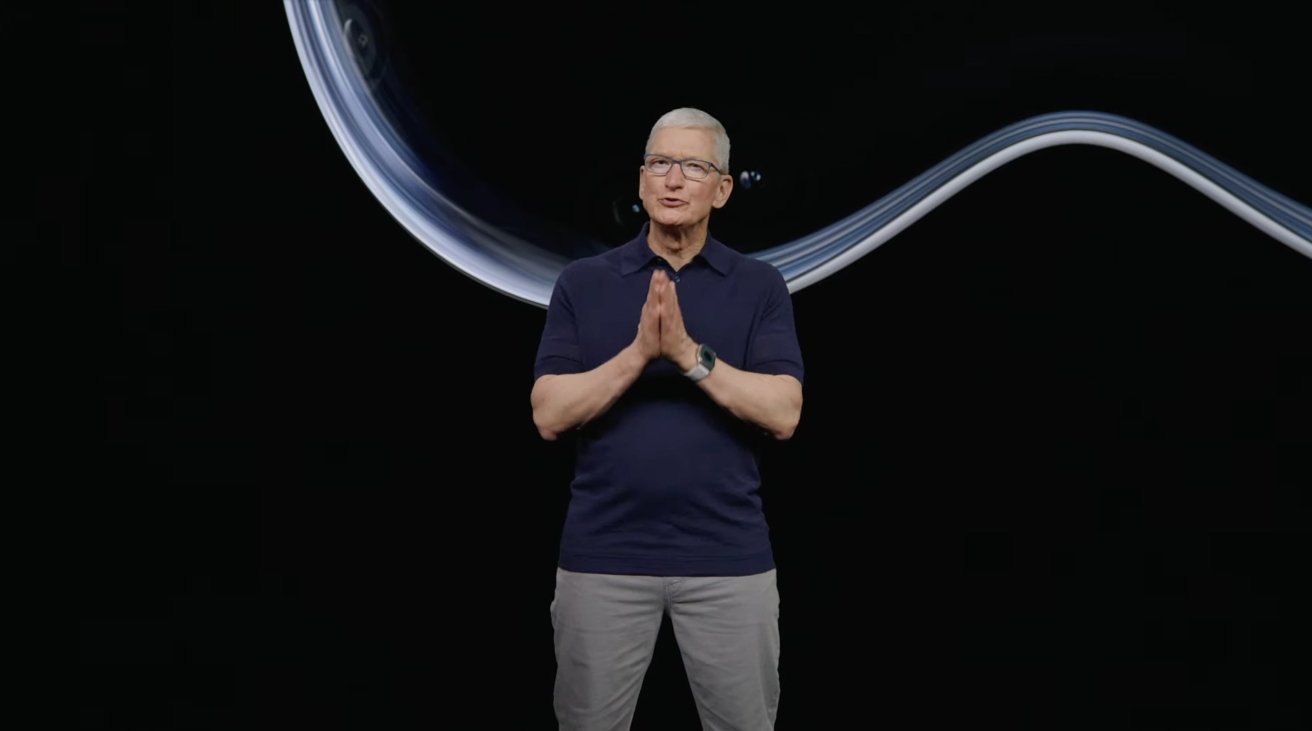 Apple CEO Tim Cook has insisted the Apple Vision Pro is on course for its early 2024 release, and that he has been using the headset to watch the Apple TV+ show Ted Lasso.
The Apple Vision Pro is expected to go on sale in early 2024, following its grand introduction during WWDC. While the wait continues for its release, CEO Tim Cook says he has already been using it in his everyday life.
Part of a wide-ranging interview with CBS Sunday Morning, Cook was questioned about rumors of production challenges, and whether the headset was still running to schedule. "It is on track," Cook replied.
The CEO said he was using it "on a regular basis," and that he watched the entire third-season of the Apple TV+ show Ted Lasso using the headset. Cook also admitted "Of course, there's some things that I have access to that other people don't have access to."
When asked whether the challenges of making the Vision Pro are similar to that of an iPhone, Cook said it isn't, and that the headset is "more complex, and so it requires innovation in not only the development but also in the manufacturing."
Sunday's interview broadcast also covered topics including environmental projects, state politics, and advertising on X.
Source: Appleinsider