iPhone 12 Family 63% of Sales in Q3, iPhone 12 Pro Max Share Tied With iPhone 11
2021-07-16
720
Posted by 3uTools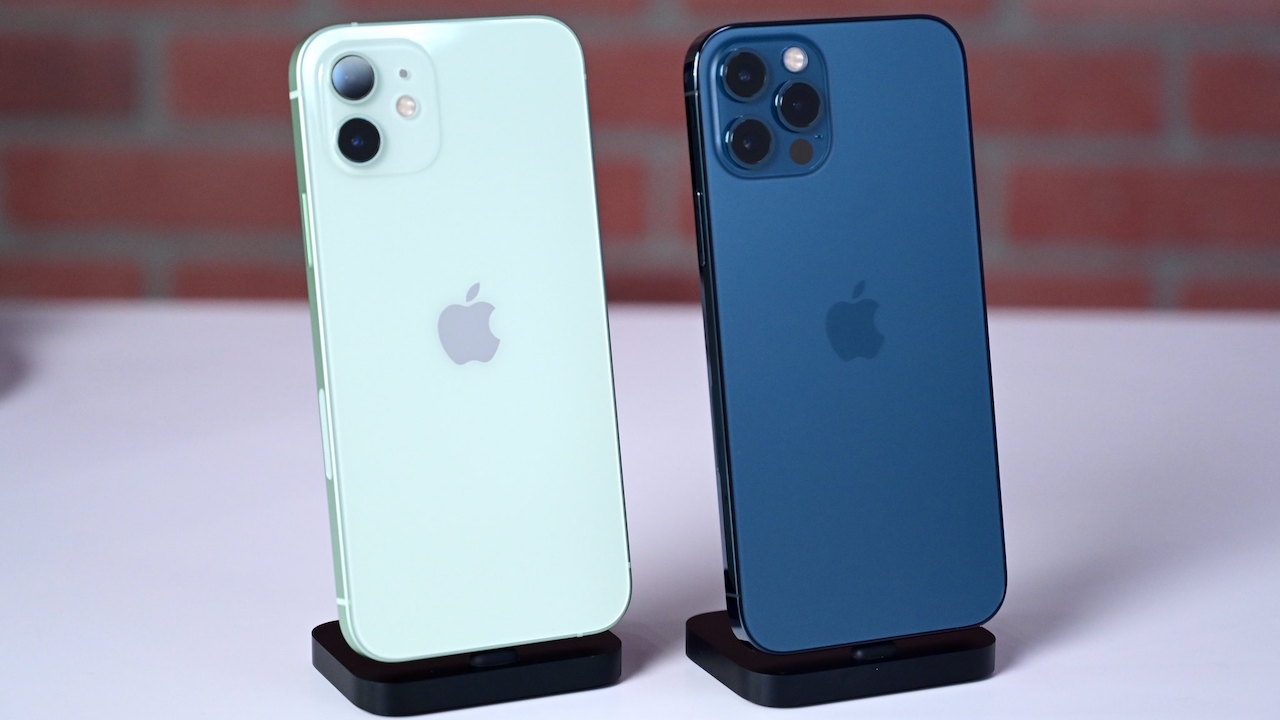 Apple's iPhone 12 and iPhone 12 Pro lineups accounted for 63% of all iPhone sales in the third quarter of 2021, according to Consumer Intelligence Research Partners.
In the June quarter, Apple's iPhone 12, iPhone 12 Pro, iPhone 12 Pro Max, and iPhone 12 mini made up 63% of shipments, new analysis from CIRP suggests. That's slightly down from the iPhone 11 series making up 65% of sales in Q3 2021.
Among all iPhone sales in the third quarter, the iPhone 12 Pro Max and the iPhone 11 had the largest share with 23% each. On the other end of the spectrum, the iPhone XR and the iPhone 12 mini had the smallest share with 5% each.
CIRP claims that Apple's U.S. Weighted Average Retail Price (US-WARP) rose to $869 in the third quarter, up slightly from the March quarter, because of the shift to more expensive models. Morgan Stanley's Katy Huberty disagrees with the WARP calculation, with the analyst saying that it is notably less at $790. There is no way to check either figure, as Apple has not released the average selling price for several years.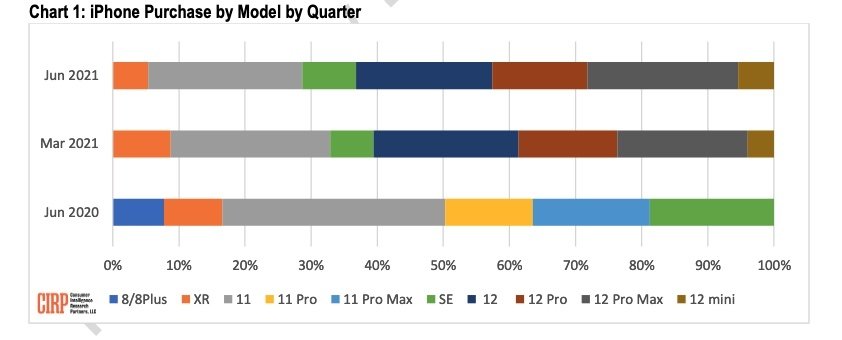 Credit: CIRP
Although iPhone buyers are still keeping their current devices for longer, consumers appear to be trading in newer phones. In the 12 months leading up to the end of the June quarter, the age of retired devices materially decreased for the first time in four years.
Apple is also seeing increasing sales from its own retail operations. In the June quarter, 27% of iPhone sales were made via Apple's online storefront or a brick-and-mortar Apple Store. That's up significantly from a previous high of 21% in September 2020.
The CIRP research is based on surveys of 500 U.S. Apple customers who purchased an iPhone, iPad, Mac, or Apple Watch between April and June 2021. That's a small sample size, but the survey data does line up with some other discussions about iPhone 12 sales trends — including worse-than-expected iPhone 12 mini volumes.
Source: Appleinsider