Apple Pencil Features Expand to New Languages in iPadOS 14
2021-07-07
285
Posted by 3uTools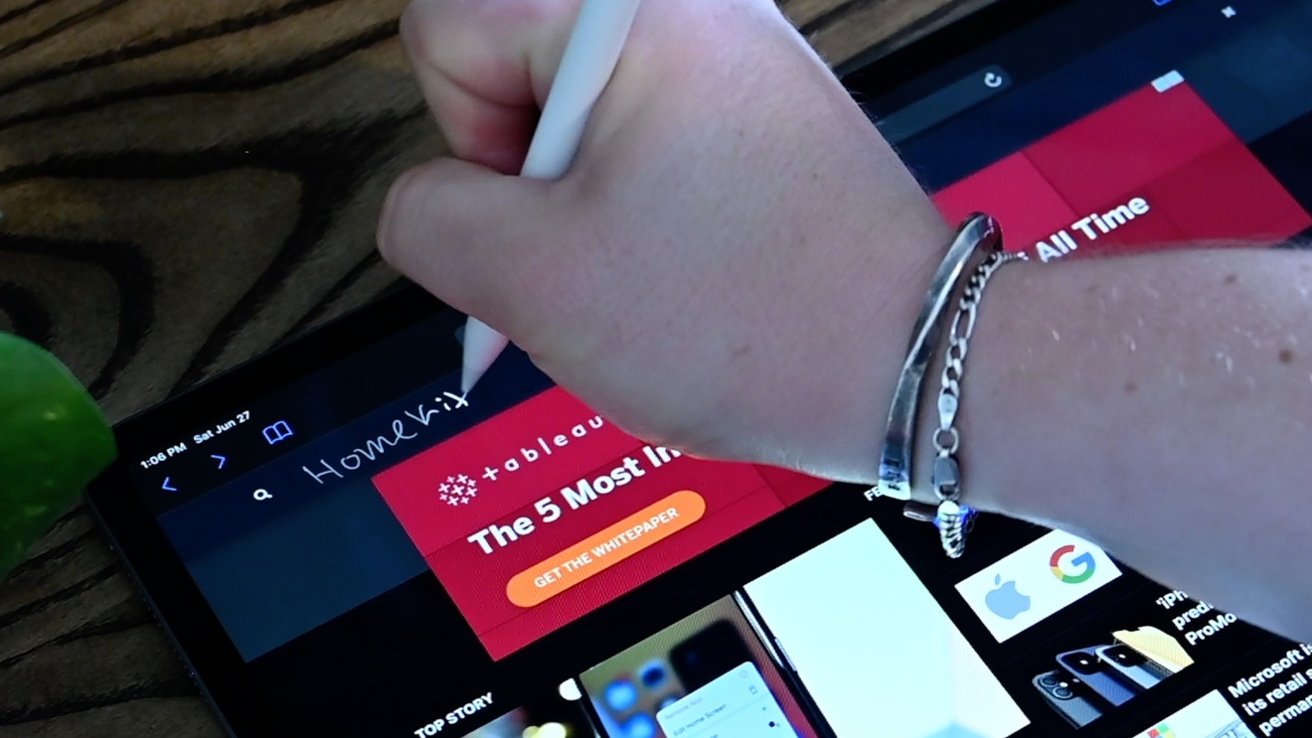 Apple this week announced upgrades to iPadOS 14 that make key Apple Pencil features like converting handwriting to text and Data Detectors compatible with five new languages.
Quietly announced through Apple's iOS and iPadOS Feature Availability webpage, Apple Pencil features Copy Handwriting as Text and Data Detectors are now accessible in French, German, Italian, Portuguese, and Spanish. Previously, the two technologies were limited to English and Chinese.
Copy Handwriting as Text enables users to select handwritten text, copy it and paste in another field as typed text. The feature is similar to Scribble, which allows users to fill out text fields with Apple Pencil by converting handwriting into text on the fly.
With Data Detectors, iPadOS recognizes information like phone numbers and addresses in handwritten text, providing users a handy option to transport those details to other apps like Contacts, Maps or Messages.
The Apple Pencil features are now available in French (Belgium), French (Canada), French (Switzerland), French (France), German (Austria), German (Germany), German (Switzerland). Italian (Switzerland), Italian (Italy), Portuguese (Portugal), Portuguese (Brazil), Spanish (Spain), Spanish (Latin America) and Spanish (Mexico).
MacRumors spotted the iPadOS 14 change earlier today.

Apple most recently expanded Apple Pencil functionality in February, when the same five languages received support for Scribble.
Source: Appleinsider

Related Articles

Please Let The 2018 MacBook Pro Look Exactly Like This Apple Releases iOS 14 And iPadOS 14 Updates Watch iPad Pro Artist Bring NBA stars to Life Using Apple Pencil 2018 New iPad Gets a Measly Repairability Score of 2 from iFixit Apple Seeds First Betas of iOS and iPadOS 14 to Developers Second-Generation Apple Pencil Rumored for March of 2017 iPad Art Graces Cover of Latest New Yorker Latest Demos With iOS 11 ARKit Show Plated Food, 3D Sculpting With Apple Pencil