Early Photos of Life At Apple with Steve Jobs, From the Company's First Few Employees
It has been 10 years since the iPhone was launched, 40 years since Apple was officially incorporated, and 41 years since the founding of the company itself.
Needless to say, the company has changed dramatically since 1977, when Steve Jobs and Steve Wozniak moved out of the Jobs' family garage to the company's first official corporate address, 20863 Stevens Creek Blvd., (Building 3, Suite C) in Cupertino, California.
The pair had begun shipping their first computer, a naked circuit board called Apple I. It had neither a keyboard nor a screen, and functioned more as part of a kit that computer hobbyists could build on, if they knew what they were doing.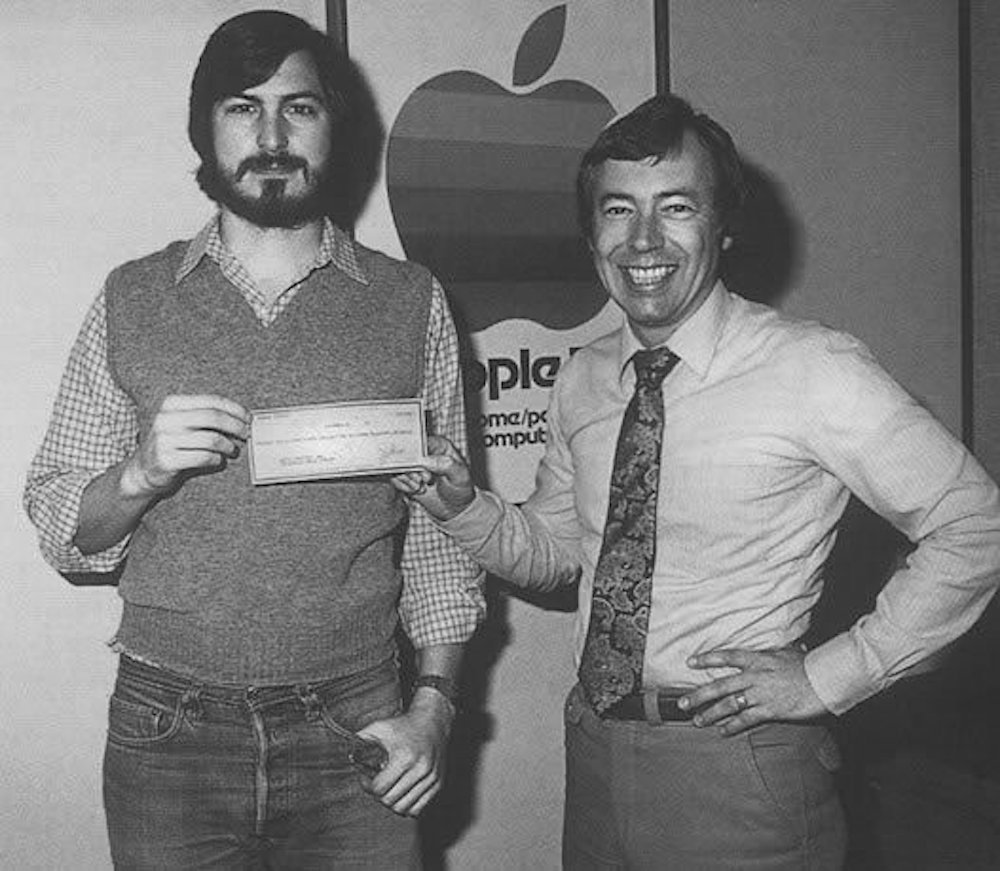 Most people don't know that Apple still owns its first official office.
Two early Apple employees, Bob Martinengo and Mark Johnson, spoke to Business Insider about what it was like working with the two Steves back in the days when nobody knew what Apple was. They passed on to us this collection of images from Apple's early days. We've combined it with some other early Apple images from Business Insider's archives. A handful of Steve Jobs' old business cards went up for auction in 2015, and we've got images of those too. Finally, Apple employee No.8, Chris Espinosa, recently tweeted some imagery from his archive.
Source: businessinsider