You've got a new iPhone - great! Now all you need to do is transfer all your important data from old iPhone to your new iPhone. We've got the know-how right here, just for you.
Please noted that contacts on your old iPhone will cover all contacts on your new iPhone.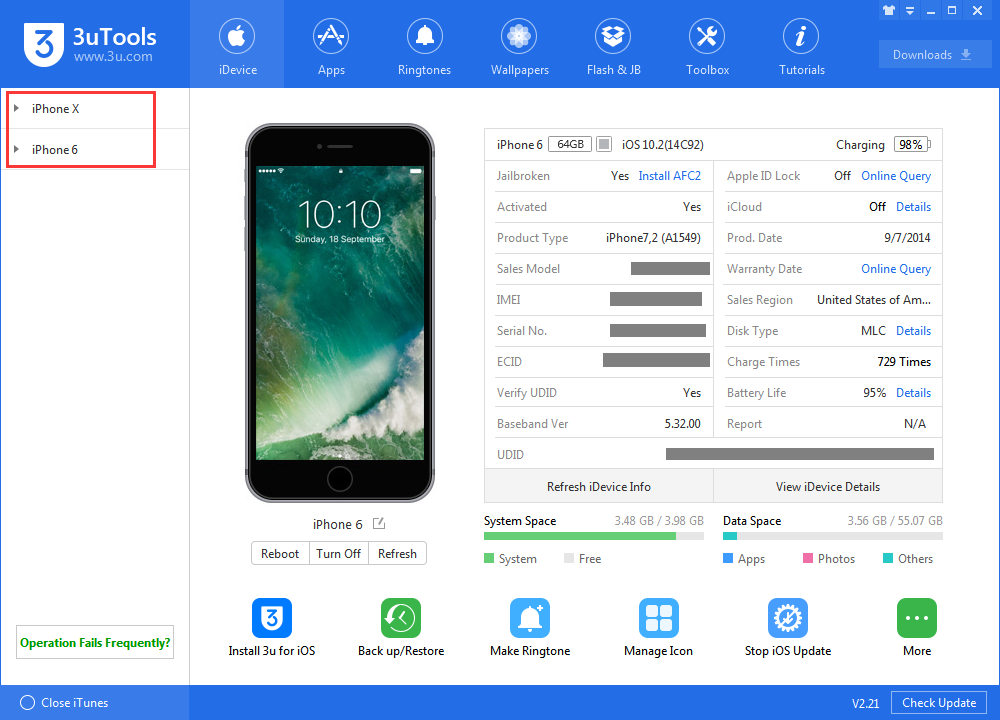 1. Connect your old iPhone with 3uTools, head to Transfer Data in Toolbox.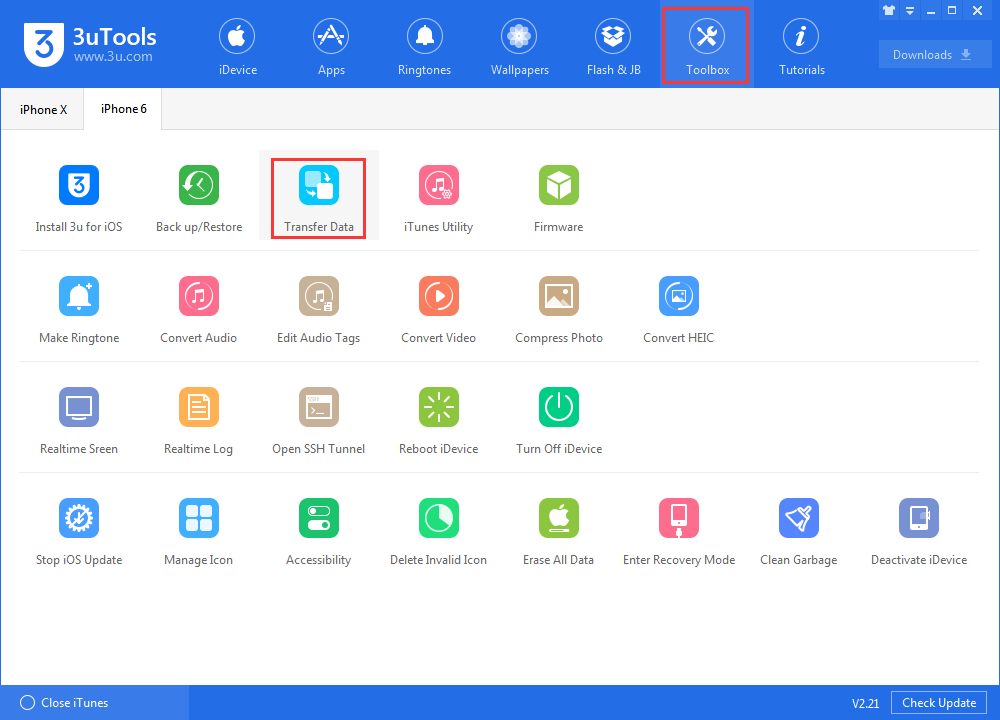 2. Connect your new iOS device on this page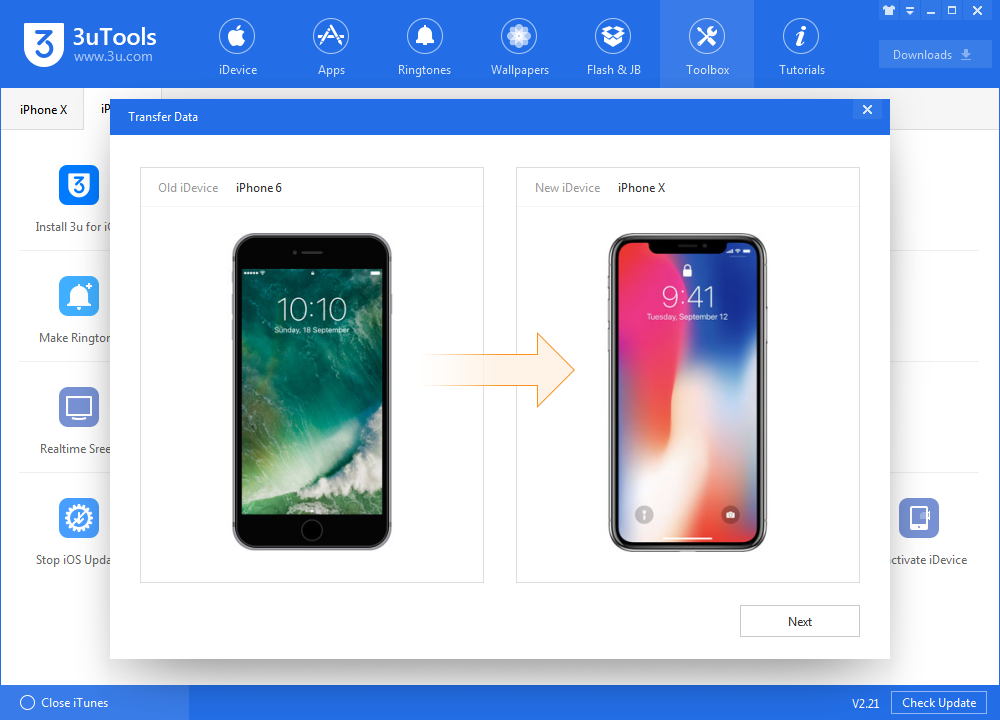 3. Choose what you want to transfer
You could transfer Photos, Music, Ringtones, Notes,Contacts (not available on iOS 11), Apps(only app list ) from your old iPhone to new one.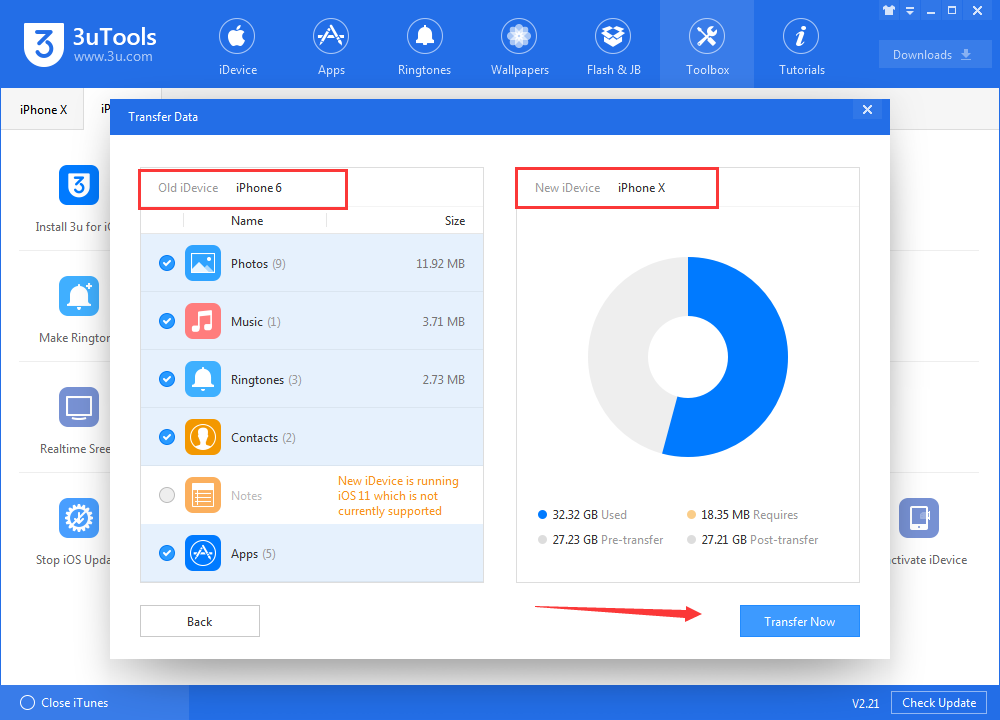 Please wait till this process is done. It's similar if you want transfer other data from your iPhone, check here: How to Migrate Data Using 3uTools From One iDevice to Another?