Now V2.17 3uTools supports downgrading iPhone 4s and iPad 2 to iOS 6.1.3 after jailbreak without SHSH.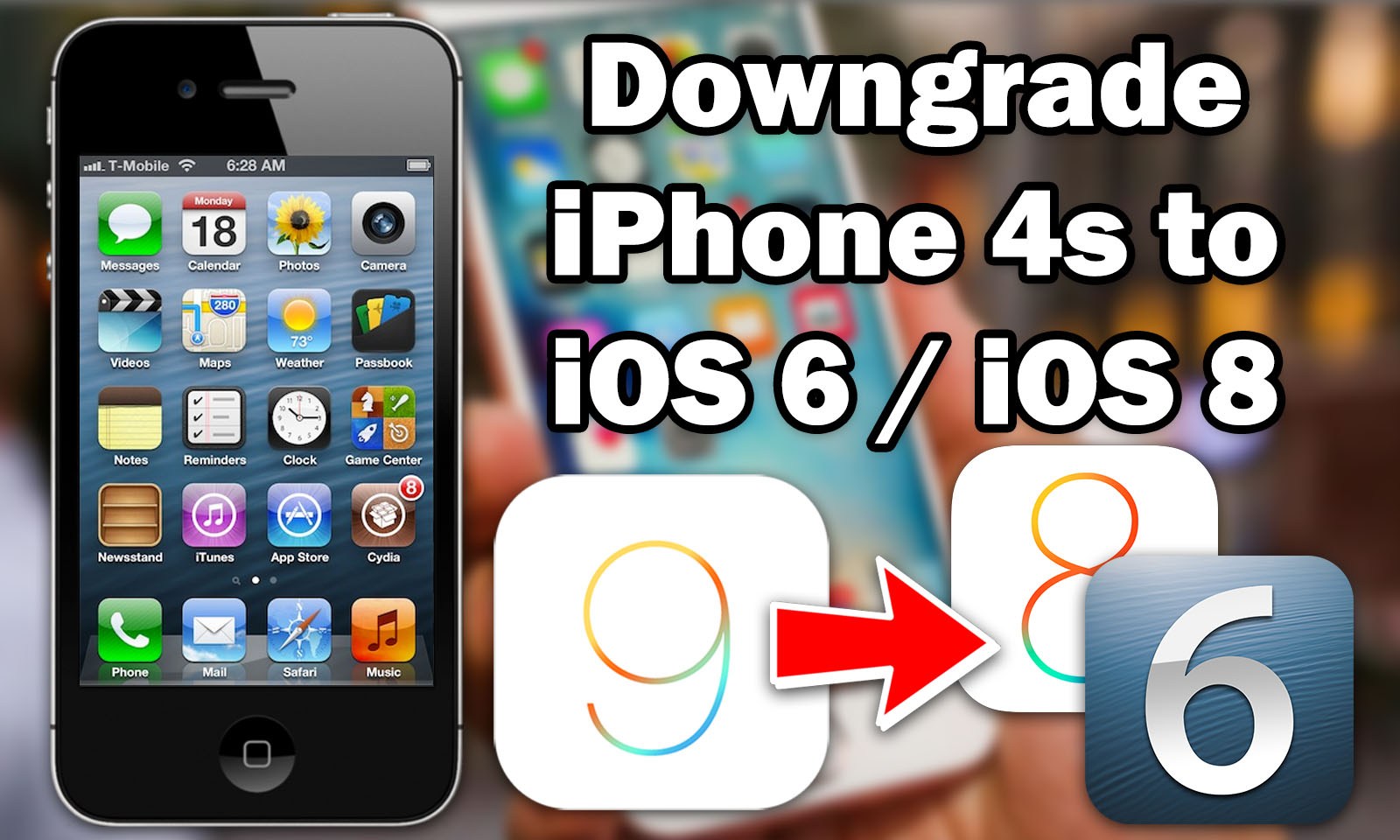 After you downgrade to iOS 6.1.3, you can check iOS software update on your iDevice to upgrade to iOS 8.4.1.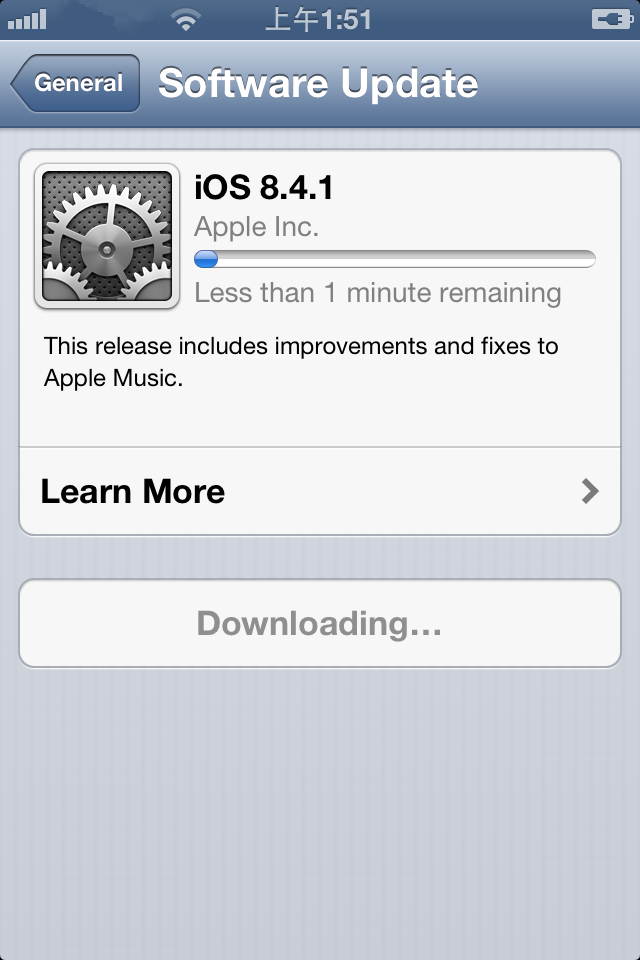 Requirements
1. Download and install the latest version of 3uTools.
2. Download the corresponding custom firmware for your iDevice;
*iPhone4s:
ota_iPhone4,1.ipsw (MD5: 03733FA4CA91873BD70E01DCEDCEC26E)
*iPad 2:
ota_iPad2,1.ipsw (MD5: 5021ED0CC6BD50594D9458B3F0A56581)
ota_iPad2,2.ipsw (MD5: 870F8C135B95395D02288DEBF518DC3F)
ota_iPad2,3.ipsw (MD5: 862799EDF75D2461C85902FBA3BFDCC7)
3. Jailbreak your iDevice: Please update your iDevice to iOS 9.3.5 to jailbreak.

4. This downgrading tutorial only applies to iPhone 4s and iPad 2 (Product type: iPad2.1, iPad 2.2, iPad 2.3 and iPad 2.4). You can check the product type of your device on 3uTools, then download the corresponding firmware.
Notes
Operations
Step 1 Launch Cydia and add repo: http://repo.tihmstar.net to enter KDFU mode (Please check the detailed tutorial). Only when your iDevice is in KDFU mode, you can downgrade to iOS 6.1.3. Please make sure your iDevice is in KDFU mode, then continue to downgrade. For iPad 2,4, you can refer this tutorial to enter KDFU mode: How to Enter KDFU Mode Using Futurerestore?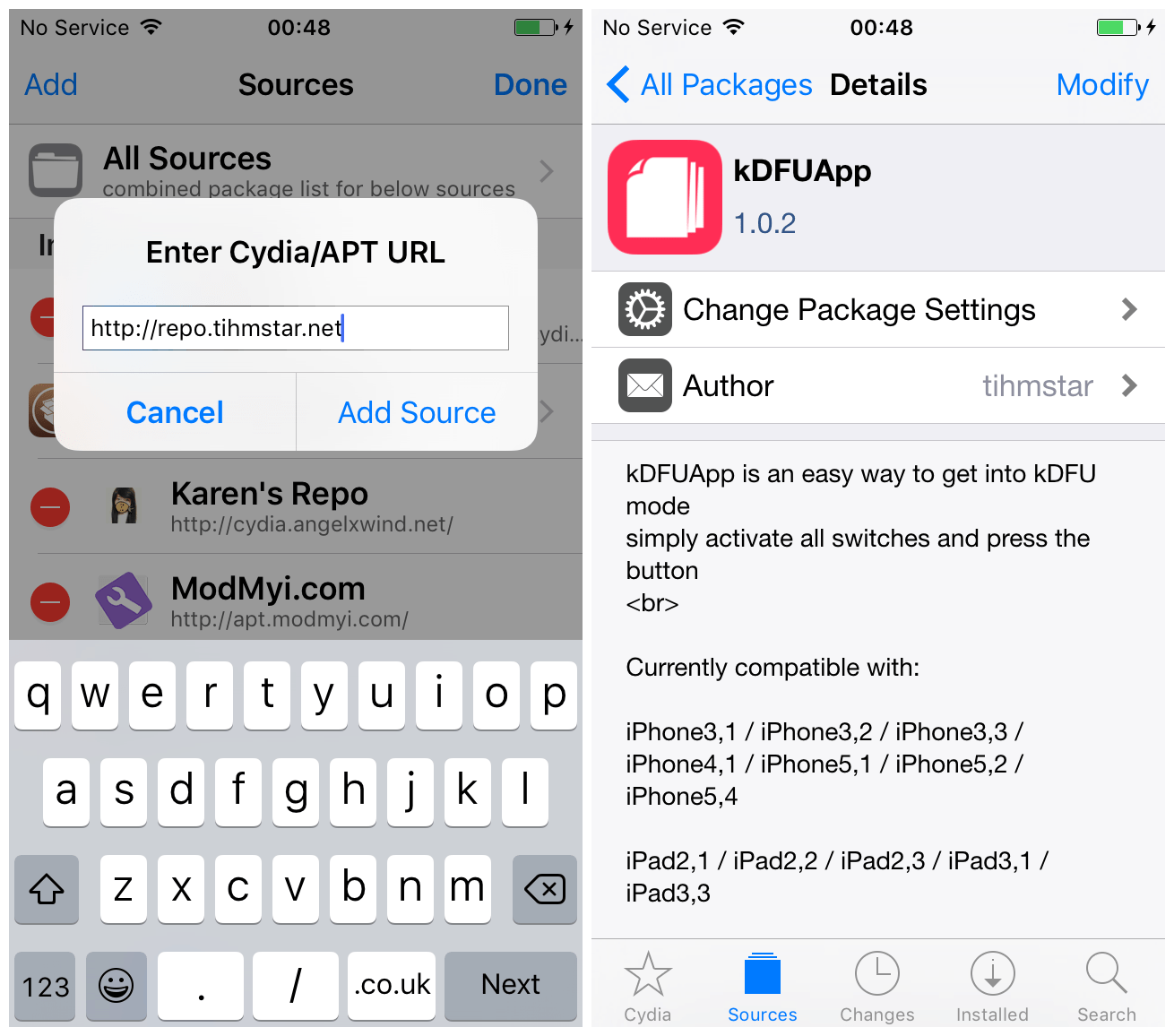 Step 2 Launch 3uTools and go to "Flash & JB" -> "Pro Flash", click "Import Firmware" and select the firmware you have already downgraded.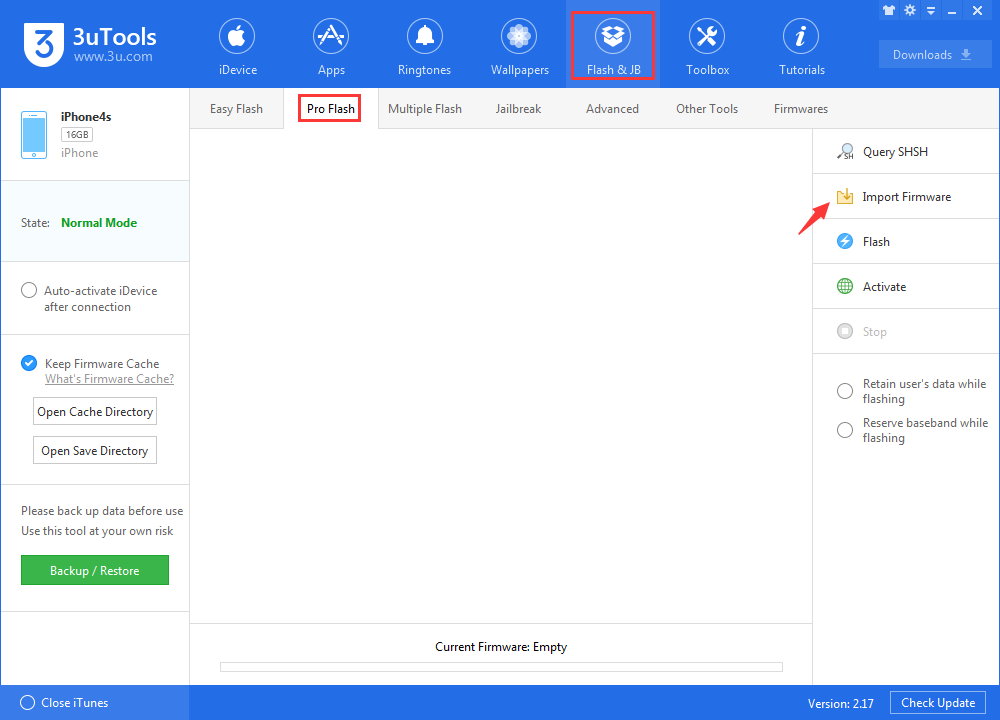 Step 3 After you import the firmware, click "Flash" on the right bar.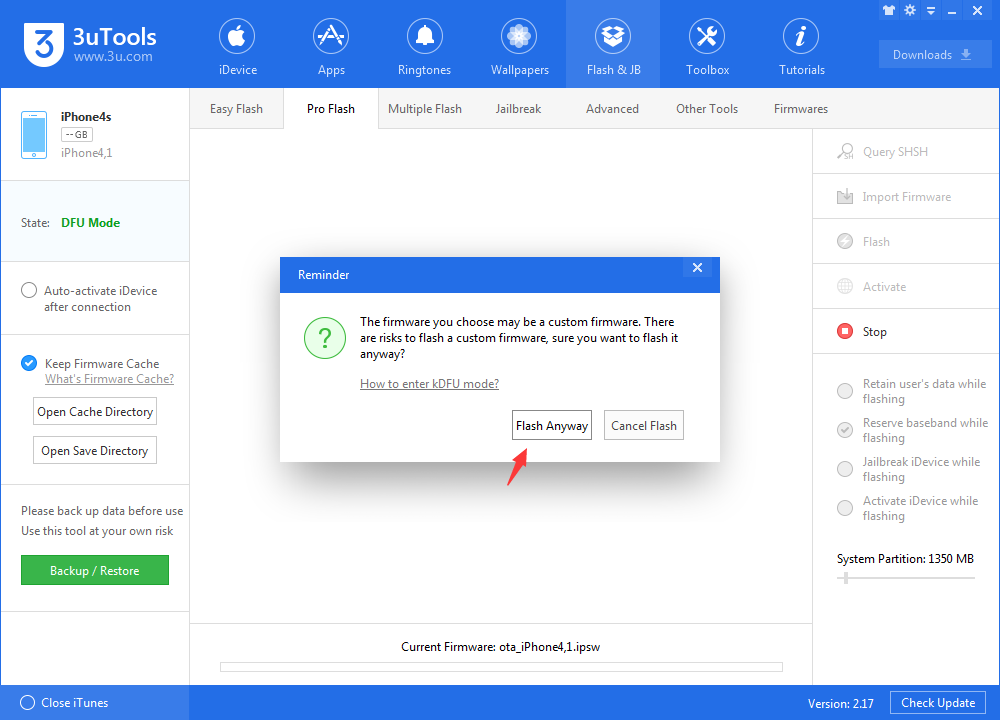 Step 4 Now 3uTools will automatically flash your iDevice, please confirm the connection between your iDevice and pc.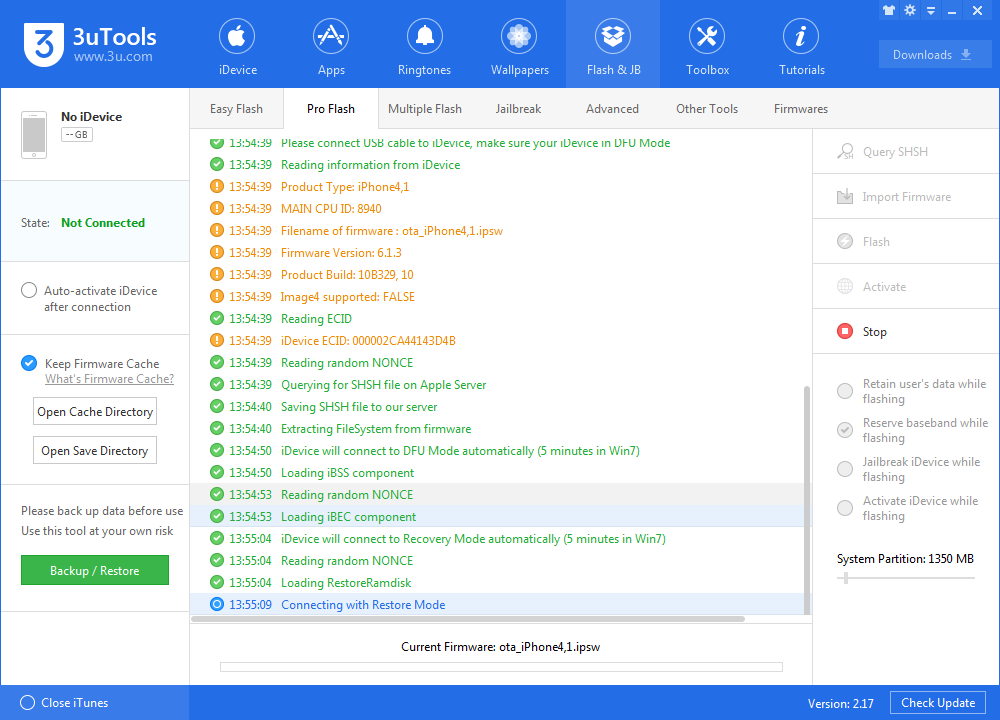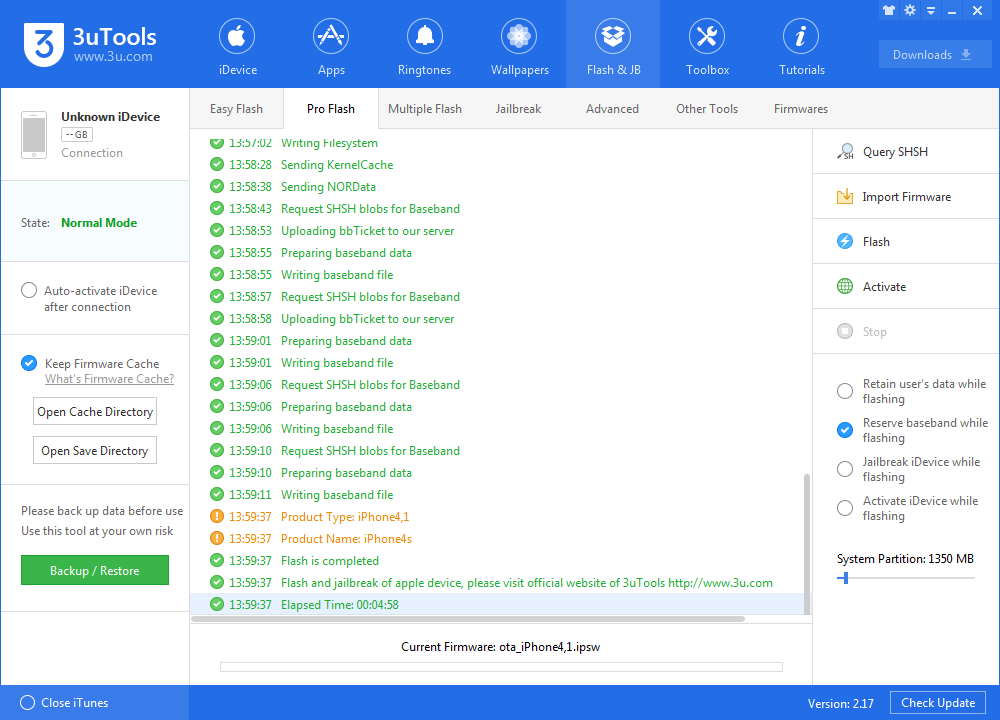 Step 5 Normally, it would take around 10 minutes to downgrade.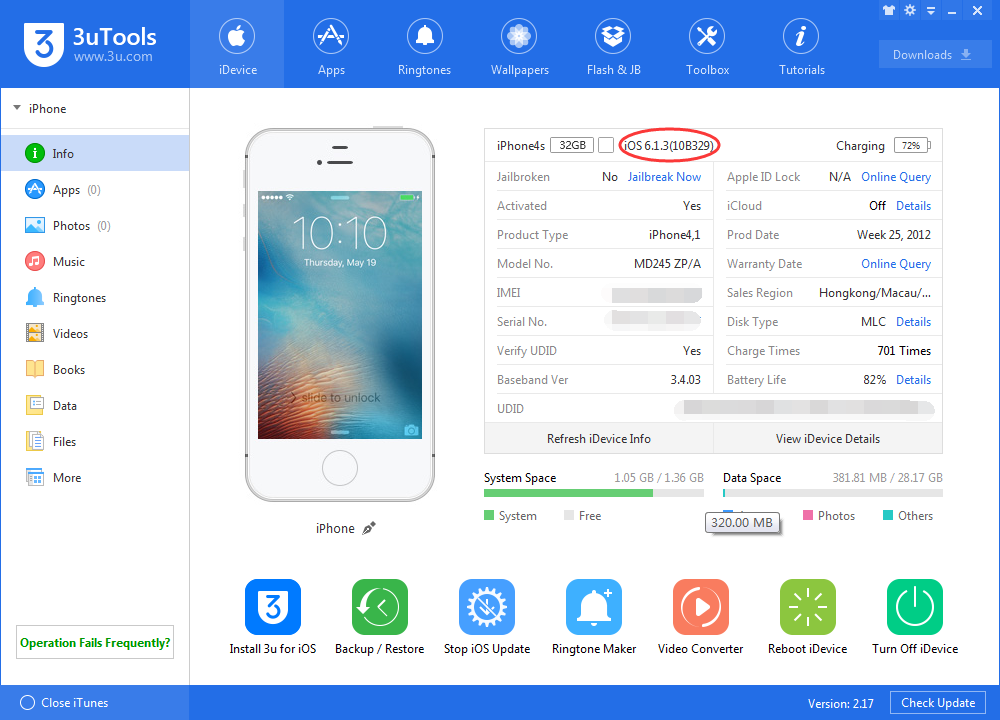 After the process is finished, you will see the familiar interface of iOS 6, now you can activate your phone and enjoy it.