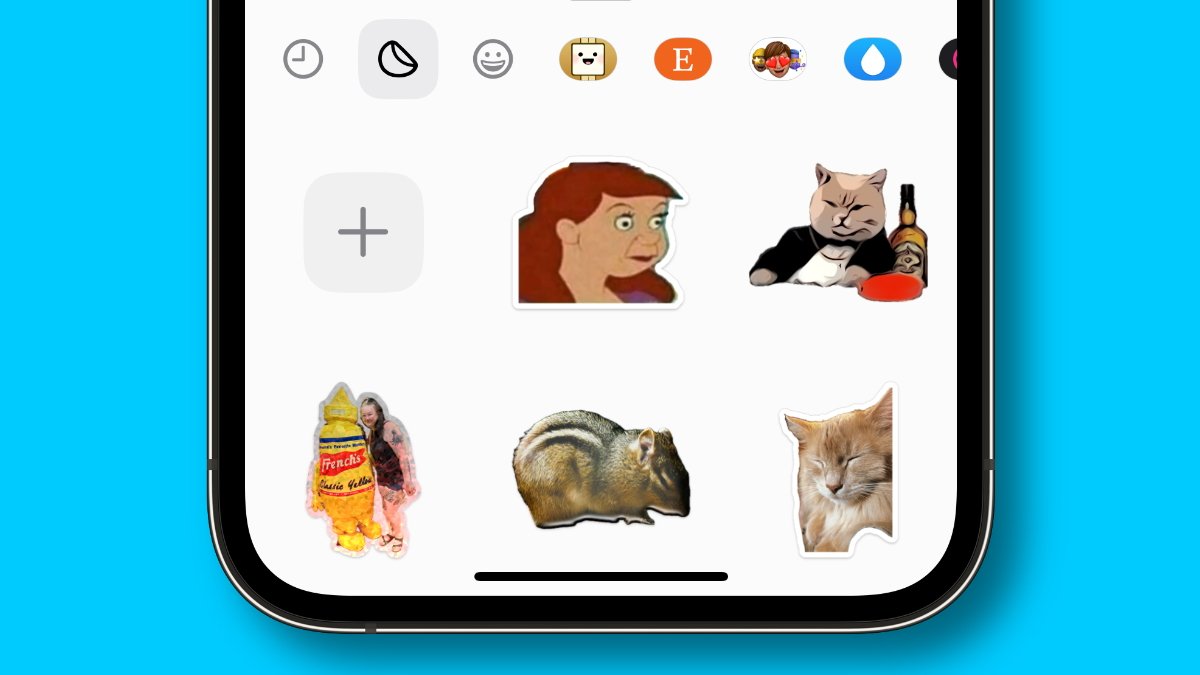 A fun feature coming in iOS 17 lets users transform their photos into stickers and conveniently share them through iMessage. Here's how to get started.
In iOS 17, iMessage is set to receive several significant updates. Users will have easier access to iMessage apps through a new Plus button, which displays functions for the camera, photos, and more.
That includes adding a new Sticker drawer and providing easy access to photo stickers and emojis, which can also be turned into stickers. Users will be able to turn things from photos into stickers thanks to Apple's object recognition feature in iOS 16.
How to turn photos into stickers in iOS 17
To begin, access the Messages app on your iPhone and tap the icon with a plus sign positioned to the left of the text field.

Select the Stickers option and tap on the sticker icon, which is the one on the left next to the clock symbol.

Tap on New Sticker to make one from a photo. It will open a window from the photos app to make a selection.

After finding a photo, it will automatically detect an object in the image, and you can tap Add Sticker on the bottom right.

You can add various effects to it, such as making it look like a comic or adding an outline.

Finally, drag it into the text field or onto a message already in the chat area.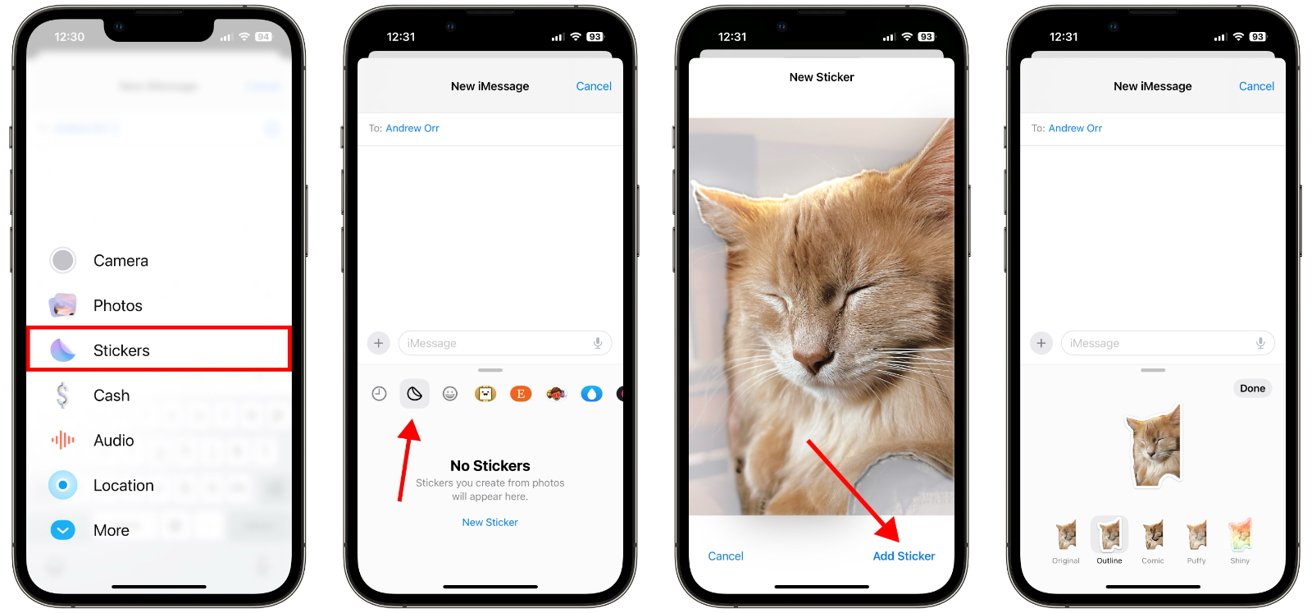 You can long-press on a sticker to delete it, choose a different effect, or rearrange stickers inside the drawer. Overall, the messaging stickers feature offers a fun way to provide more flexibility in communication and self-expression.
The photo effects included are especially impressive as they give the image an authentic sticker-like appearance. This user-friendly and enjoyable feature will be available in iOS 17 later in 2023.
Source: Appleinsider