Those rumors about the next iPhone ditching the Lightning connector are most likely untrue or misleading.

Will Apple ditch Lightning for USB-C on the new iPhone?
Those hoping that Apple would trade a Lightning connection for a standard USB-C connection on the iPhone 8 will most likely be disappointed: Apple has always had a proprietary connection on its iOS devices and it's not going to change that, in my opinion.
The rumor that Apple might ditch Lightning in favor of USB-C, which is increasingly found on Android phones and computers, got started a couple of days ago when the Wall Street Journal quoted anonymous sources claiming such a move was on deck. (The slightly vague USB-C mention was included as part of a larger story that stated at least one of Apple's next-generation iPhones would include a curved OLED display, in line with earlier iPhone 8 rumors.)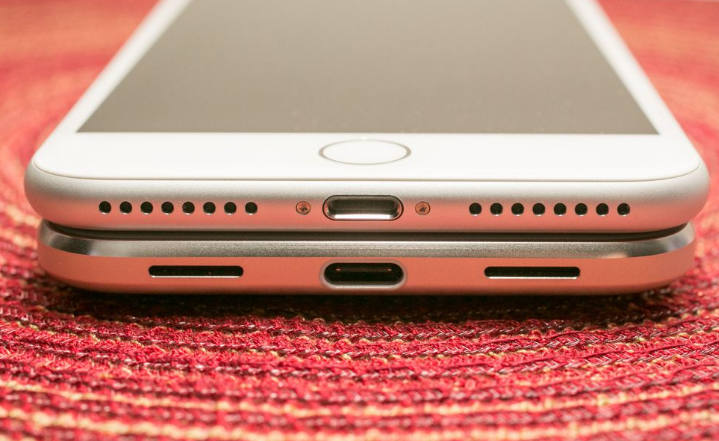 To anybody who follows Apple closely -- or has some insight into its general business model -- the possible switch to USB-C seemed farfetched, or at best misleading. Consider the fact there are two ends to every cable: The more likely scenario is that Apple would choose to include a USB-C to Lightning cable with the next iPhone, along with a USB-C wall adapter. (Whether the new cable would be in addition to or in place of standard USB-A to Lightning cable bundled with today's iOS devices is anybody's guess.)
Apple already sells such a cable for $19 here in the US. That USB-C to Lightning cable isn't included with Apple's 12-inch MacBook and the new MacBook Pro laptops, all of which have a USB-C/Thunderbolt 3 port or ports and no standard USB-A port. (When you're paying north of $1,300 for an Apple laptop it'd be nice if it included a cable to connect your iPhone to it, wouldn't it?)
Source: cnet