As Apple explores truly wireless iPhone charging, Disney Research demos cord-free room concept

Disney Research has showcased an automatic, unaided charging platform that would enable purpose-built structures —such as cabinets, rooms or even entire warehouses —to generate and deliver power to mobile receivers in close proximity.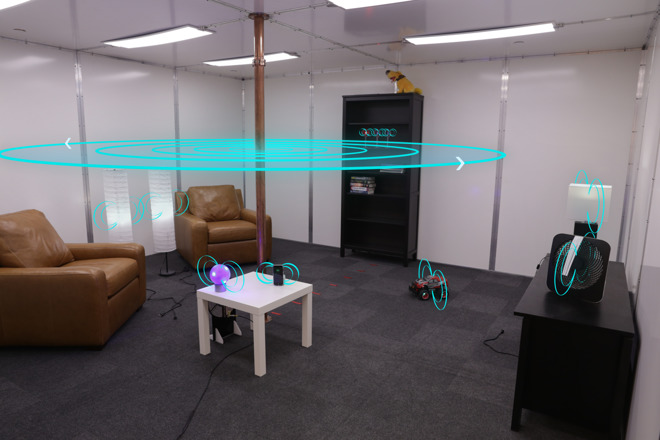 The concept showcased by Disney could pave the way for the introduction of contactless wireless charging in smartphones. It also comes as Apple is said to be researching truly wireless power capabilities, potentially for a future iPhone.
Quasistatic Cavity Resonance (QSCR) uses objects found in the average household to generate magnetic fields to safely transport kilowatts of power to devices with an integrated receiver. If the concept materializes, it could recharge mobile devices, and be used to provide direct current to products that need to be plugged in when in use, such as an iMac or TV.
Disney's proof-of-concept utilizes an entire room with metal exterior and a copper pole in the center, allowing the entire space to be filled uniformly with a magnetic field. Using Disney's technology, a user would be able to simply walk into a room, office or other space and their phone would begin charging.
Disney said its tests found that a room could deliver power to small coil receivers in nearly any position in the room, unimpeded by objects like furniture. It was delivered with between 40 and 95 percent efficiency.
Source: appleinsider