Many Android phones have the function of automatically changing wallpapers. Each time the screen is locked and unlocked, the wallpaper will automatically switch, giving the user a new feeling.
If your iPhone is jailbroken, you can do this with the plugin FreshWall.
Compatible system version: iOS 9.0 - iOS 12.2
Instructions:
First, open 3uTools - [Flash&JB] to jailbreak your iDevice. After the jailbreak is completed, add the source sparkdev.me to Cydia, and then search for and install FreshWall.




After the installation is finished, open the iPhone settings and find FreshWall.




In the settings, you can choose the location where the wallpaper will be used, such as the lock screen interface, home screen, and the source of the wallpaper.




If you don't have enough cellular data, you can turn on the "Disable On Cellular" button so that the wallpaper will not be updated with the cellular data connection.




After the setting is completed, the "Enabled" button will be activated.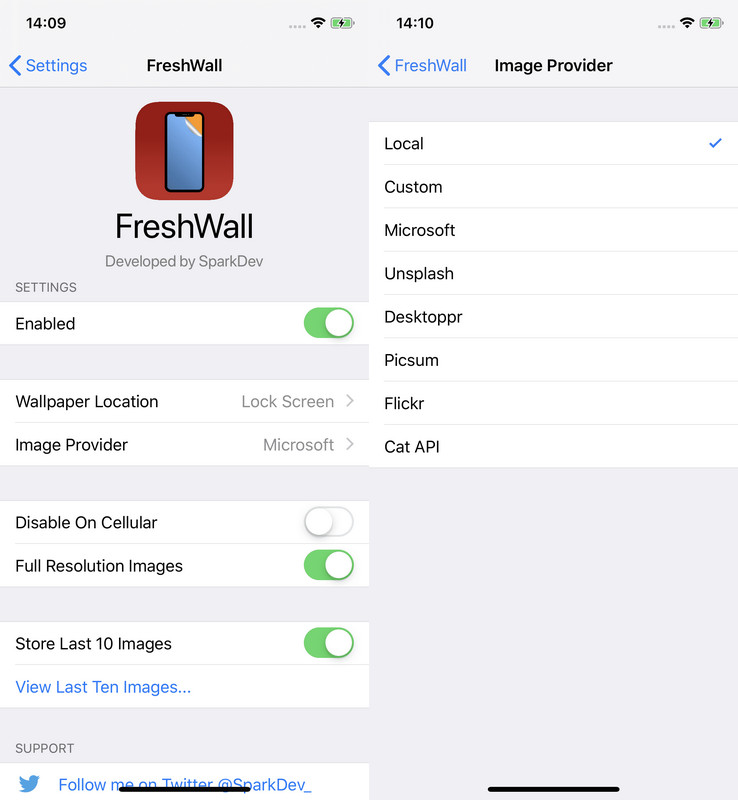 If you choose to change the wallpaper on the lock screen, you can see different wallpapers after each time lock or unlock the screen.