Recently some 3uTools users sent us feedbacks that they received Error code 4013/4014 when they use 3uTools or iTunes to restore and upgrade their iDevices. Error code is a problem prompt to let user know what's wrong in the whole process. So please read this tutuorial from 3uTool, which may can help you to solve some erorrs in 3uTools and iTunes.
Error 9, 4005, 4013 or 4014 could be due to certain reasons like faulty cable/port or poor Wi-Fi network. On the surface, your iPhone connects to the computer, iTunes or 3uTools recognizes the device but somewhere down the line, iTunes thinks that the cable is not really that good or suddenly Wi-Fi starts ill-functioning. Even your computer may turn out to be the real villain.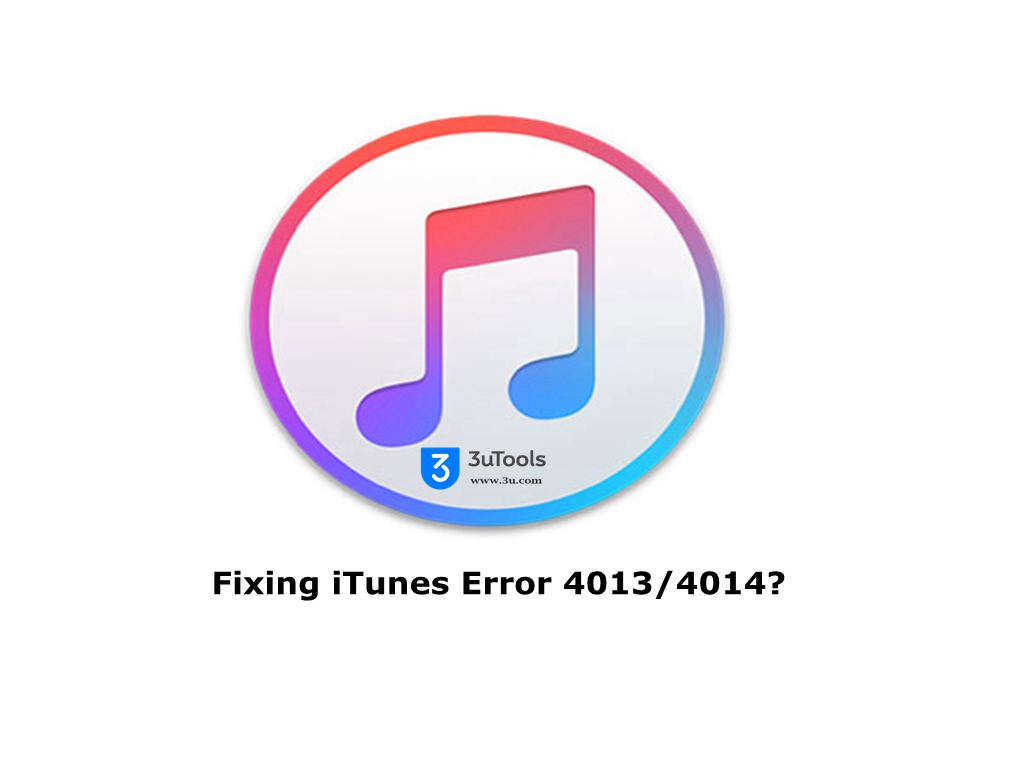 Solution 1: Reboot your iPhone
Disconnect your iPhone from the computer and reboot it. To do so, just press and hold the Home button and sleep/wake button at once for about ten seconds. On 7 and 7 Plus, press and hold the volume down button and sleep/wake at once.
Once your iPhone has restarted, connect it to the computer again. And try to Update/Restore it as usual.
Solution 2: Check Out the Faulty Cable/Port
Check out the faulty cable and port as they could be causing trouble as well. Try a different cable and use another port.
Solution 3: Is Wi-Fi Network Working Properly?
If Wi-Fi is not working properly or it's poor, the update process may get disconnected and therefore you will get the error message. Hence, make sure that you have proper Wi-Fi connection.
Disconnect Wi-Fi both on your computer and iPhone and try to connect them to the network after some time.
Give another network a try as well; if it's there.
Solution 4: Clean Up Your iPhone
The error may appear due to lack of storage on your iPhone to accommodate the update. Hence, clean it up.
Follow this complete guide to retrieve plenty of storage without needing to delete photos and apps.
Solution 5: Restart Your Computer, Reset Your iPhone
If the first two solutions don't help you in fixing the trouble, restart your computer and reset all settings on your iPhone.
("Settings" → "General" → "Reset" → "Reset All Settings".)
If Everything Else Fails…
If all the above-mentioned tricks don't help you in fixing the error, then you must contact Apple. The tech giant will take care of the issue and offer the better solution to it.
3uTools will make another tutorial if you have met other Error codes, please send us feedback kindly.
Connect with 3uTools on Facebook,Twitter, and Google Plus.