If you import Wallpapers from 3uTools to your iDevices, you are not able to directly delete these wallpapers on your iDevice. You need to launch 3uTools to delete it. Here's the guide to delete wallpapers imported from 3uTools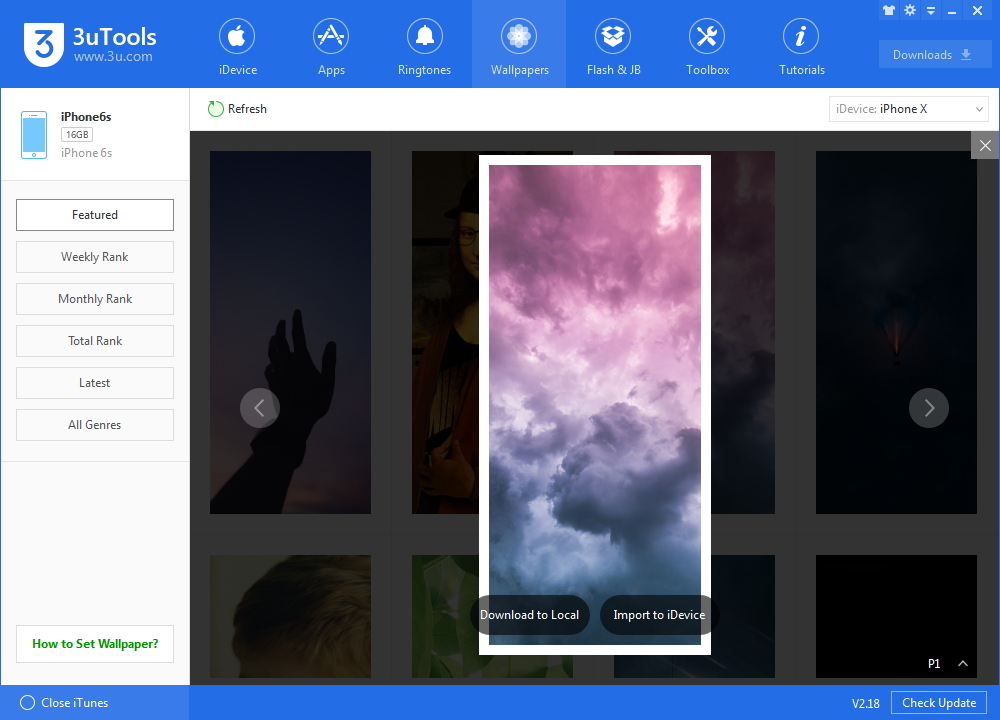 Step 1 Connect your iDevice to the PC and then launch 3uTools. Head to "Photos" from "iDevice", then click Gallery. You are able to view the wallpapers imported from 3uTools on this album.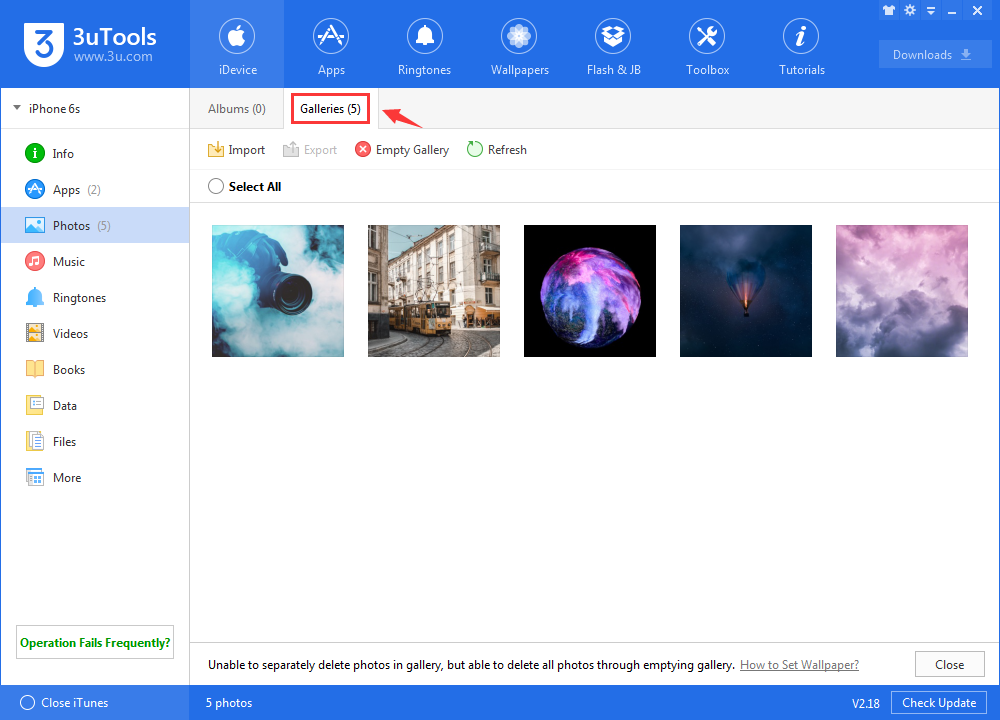 Step 2 Click "Empty Gallery" -> "Empty". You can only empty gallery instead of deleting wallpapers selectively, so you are recommended to backup the important photos from this gallery. It could not be restored once you empty gallery.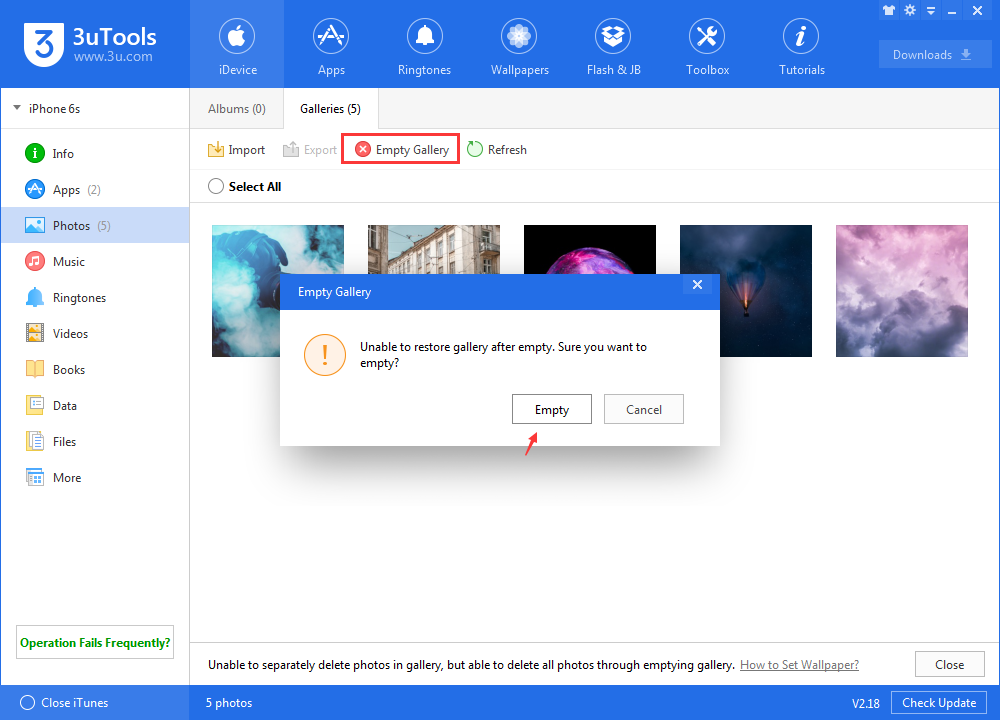 Step 3 If you want to delete imported wallpapers selectively, you can find out these downloaded wallpapers from Downloads -> Downloaded -> Wallpapers -> Open Folders. And then import these wallpapers to Camera Roll.