iOS 11 has been released for a period. But as a result of the different file system of iOS 11, 3uTools does not support customized backup or migrate Notes.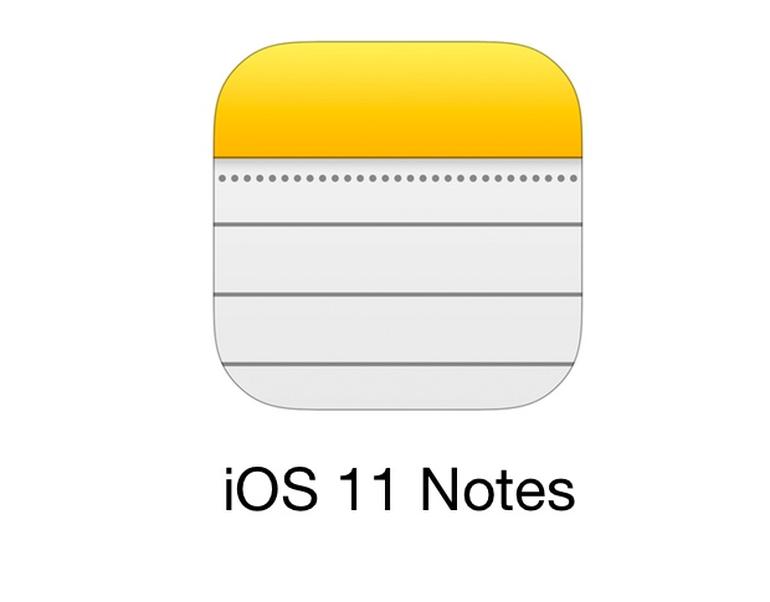 If you want to copy the Notes from one iDevice to another iDevice which is running iOS 11 or above, you can only use the Backup and restore function of 3uTools. But what to do if we want to only restore the Notes?
Here's how to customized transfer Notes for iOS 11.
Note
This guide will make use of Backup & Restore, so you will need to restore the backup files to your iDevice.
1. Some apps could not be restored on 3uTools.
2. If the apps are not available on App Store when you restore, then after you restore, the apps cannot be restored.
Operations
Step 1 Back up the iPhone containing notes that you wish to migrate to your computer using 3uTools. For example, we want to copy the notes from an iPhone 6 to an iPhone 6s.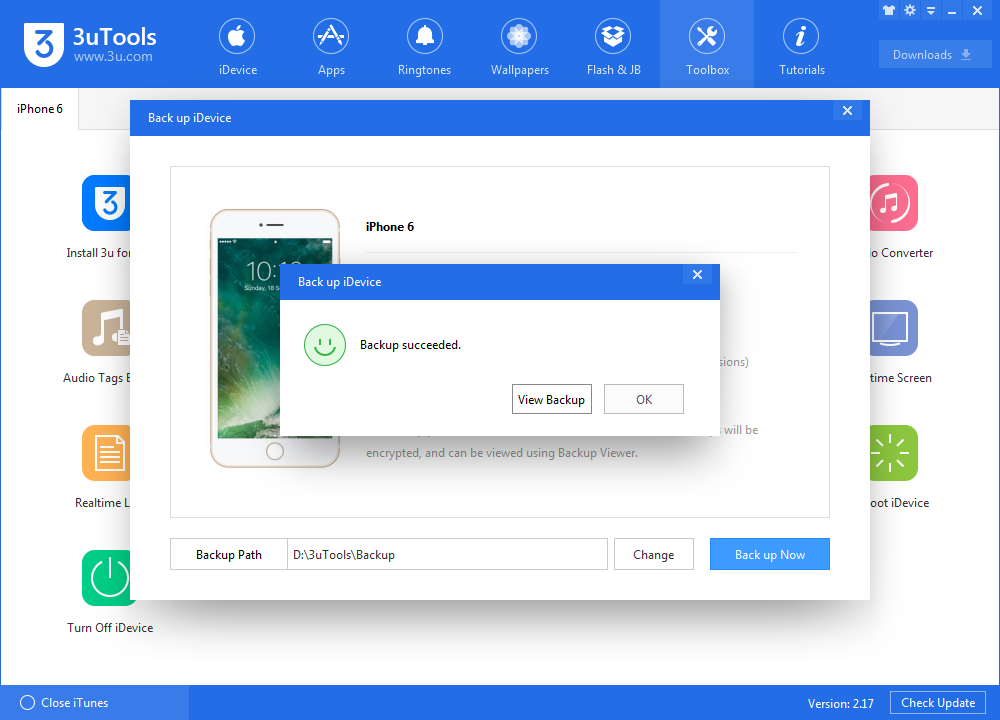 Step 2 Connect the destination iPhone (iPhone 6s) to your computer and open 3uTools. Perform a backup just like you did in Step 1. Keep the iPhone connected to your computer, and keep 3uTools open.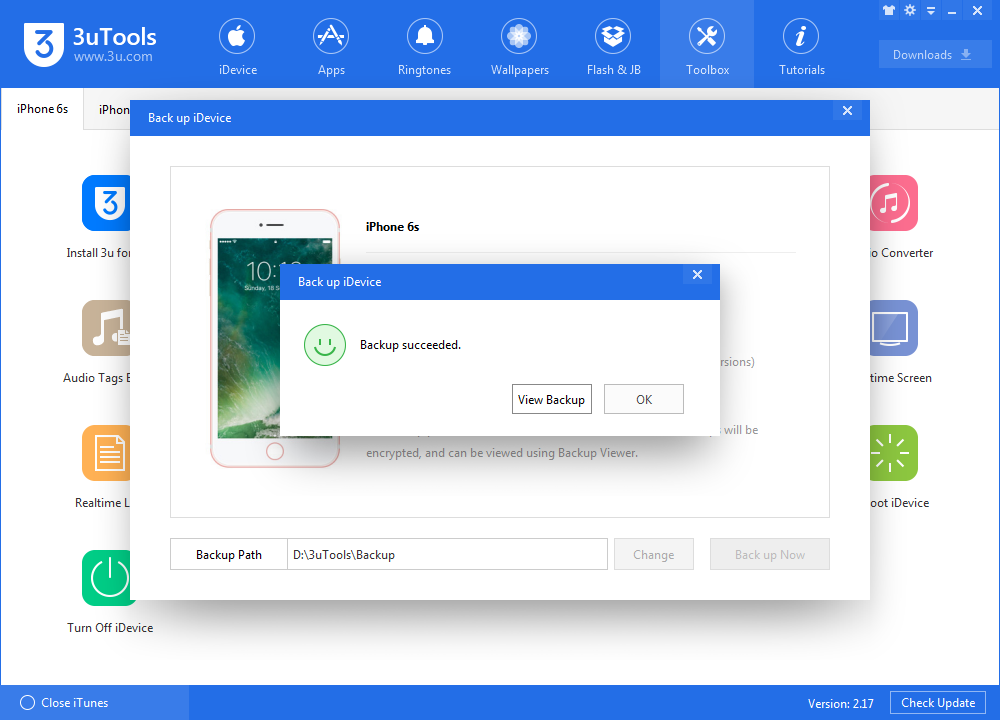 Step 3 Connect iPhone 6, and go to Backup & Restore -> Backup Management, click Open Location to open the backup file of iPhone 6. Find the notes file named 4f98687d8ab0d6d1a371110e6b7300f6e465bef2.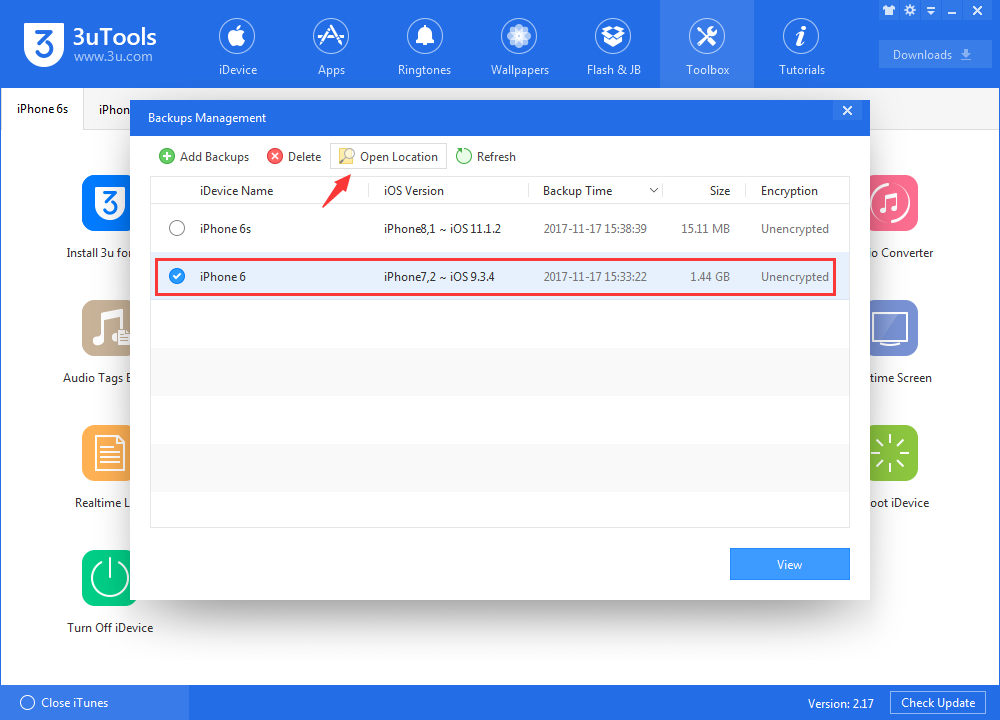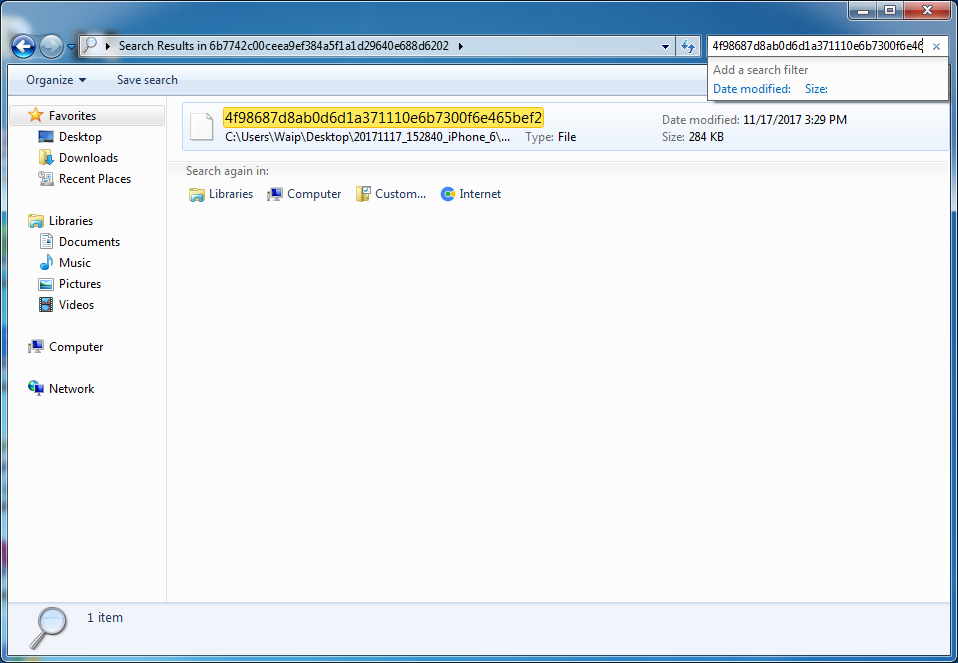 Step 4 Connect iPhone 6s and open the backup file of iPhone 6s as Step 3. Copy and paste the notes file to the backup file of iPhone 6s.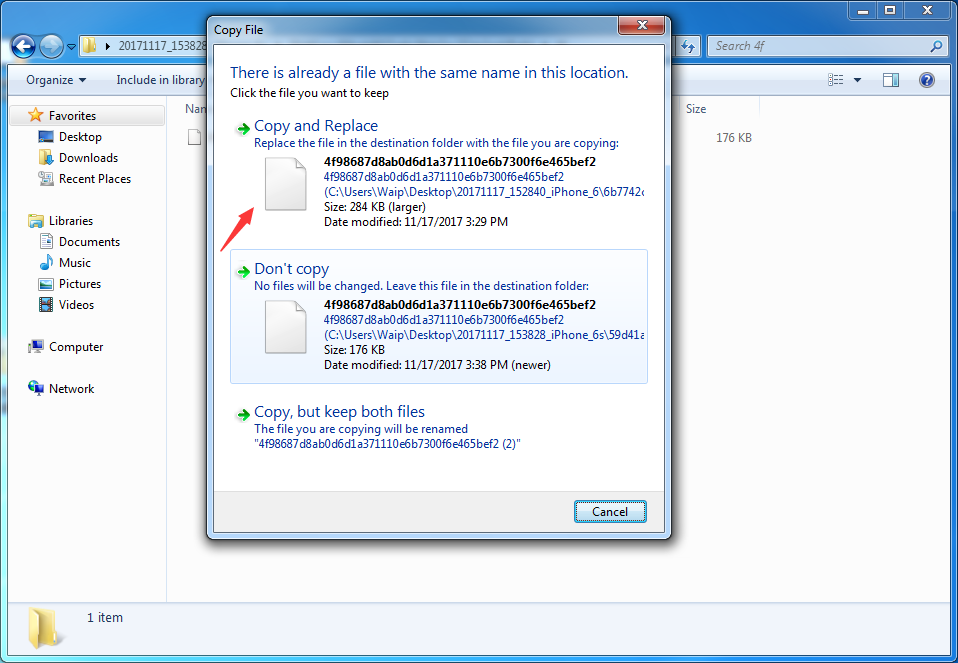 Step 5 Restore the modified backup file to iPhone 6s.
That's it. Now you can copy only Notes to your iPhone 6s.