Currently, some 3uTools supporters asked that what is 3uTools backup password and how to use it, this tutorial will answer those who doubt.
What's backup password?
3uTools backup password is a password that can encrypt your iDevice's backup files so as to protect your personal privacy. For example, if your iPhone is stolen, others can't restore your iPhone's backups without this password you set before.
How to set a backup password?
* Launch 3uTools -> click Backup/Restore -> Backup Password Management.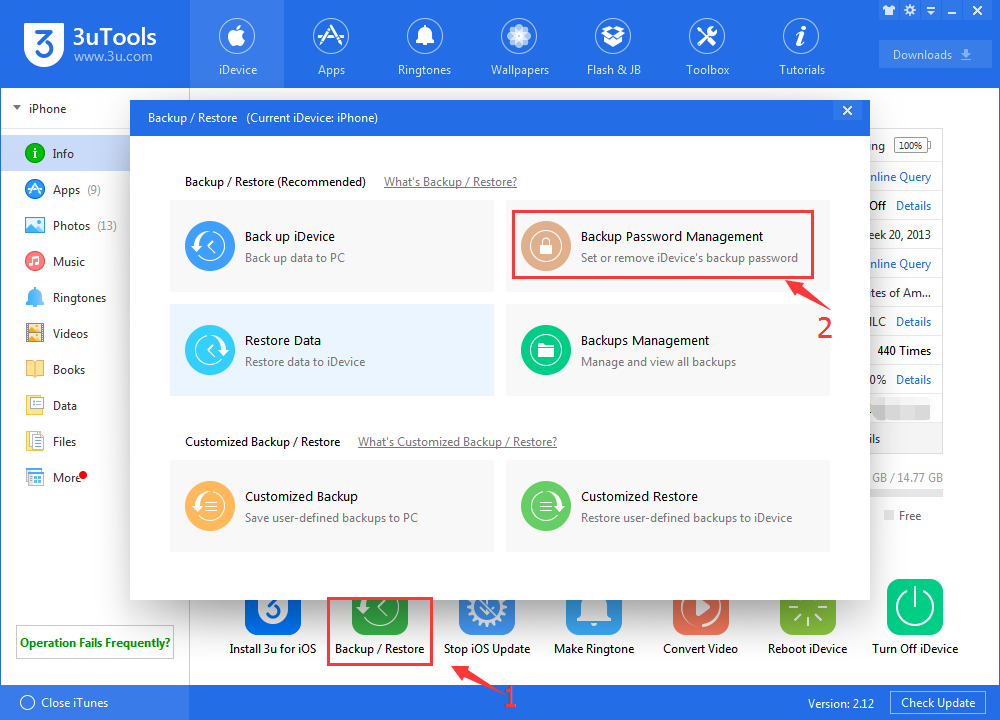 * As shown below, 3uTools will give you a reminder that "This iDevice has no backup password. All backups won't be encrypted and can be viewed using Backup Viewer", click Set Password.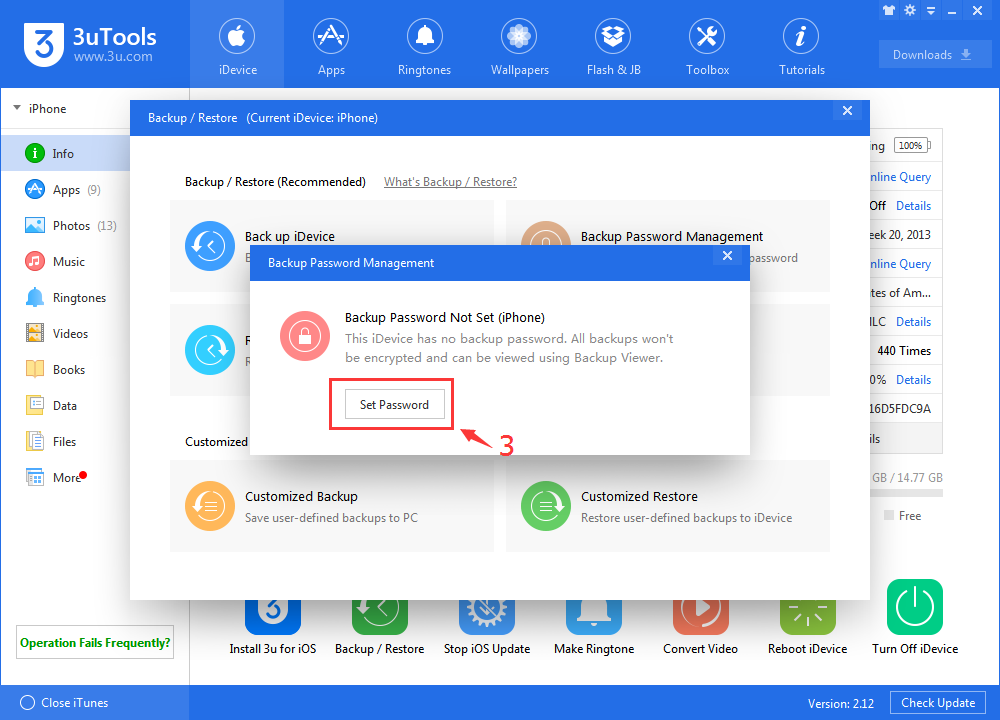 * You should know that after setting the backup password, the backups will be encrypted. You need to enter the password before restoring backups to iDevice. Backup Viewer can't check the details of encrypted backups. Click OK.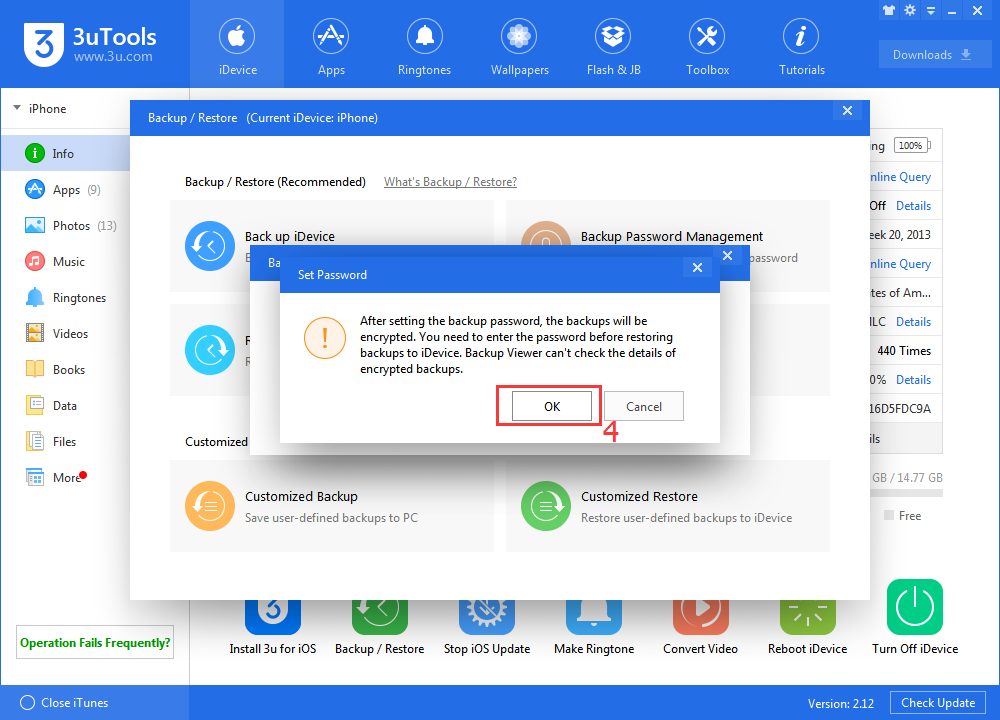 * Follow the guidance to enter the password you want and click OK. Now you've set a backup password for your iDevice successfully.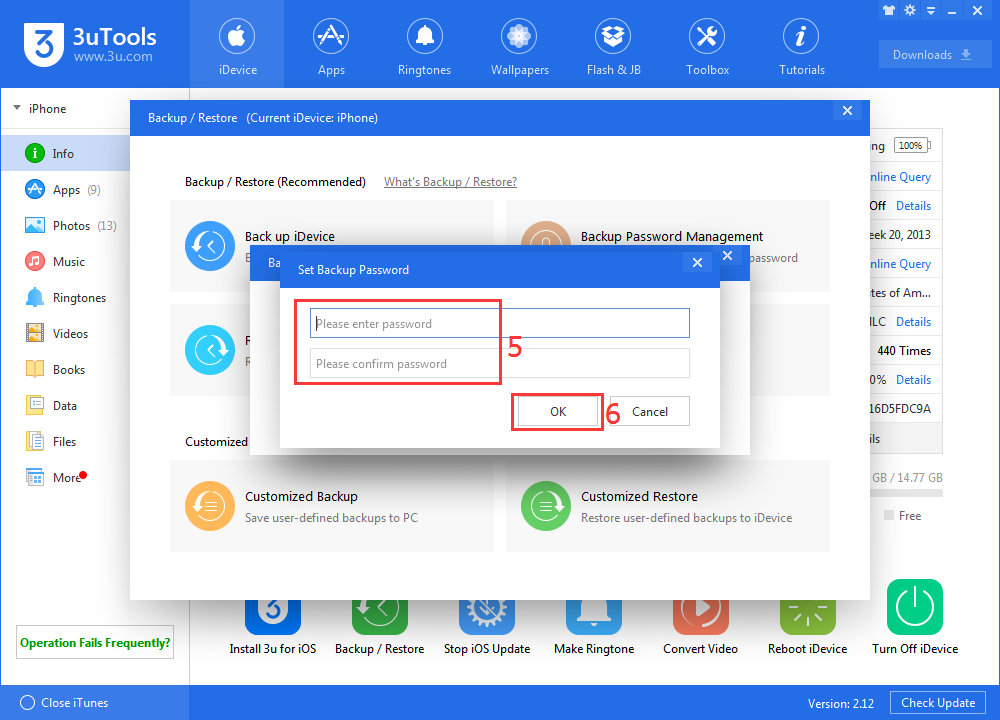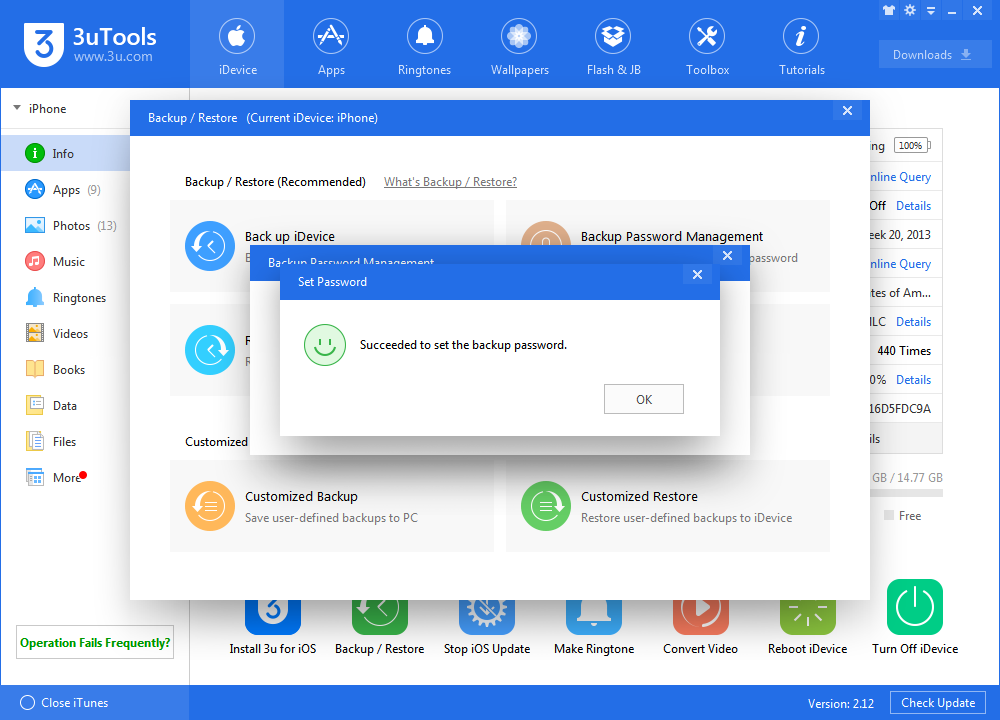 * You're able to Change/Remove backup password in this page.

What will happen if I forget the backup password?

It should be noted that if you forget the backup password, you may flash the iDevice or use "Remove All Content and Settings" on iDevice in order to remove the password, but this method can't remove the encryption of the previous backups.