Do you want to make a special and personalized ringtone for your iPhone? Apple users can easily make a ringtone for their iDevices using 3uTools. What's more, 3utools provides a lot of online ringtone for you to download. This tutorial is mainly introducing how to make ringtone using 3uTools.
Step1: Download and install the latest 3uTools on your PC. Connect your iPhone to PC using the USB cable.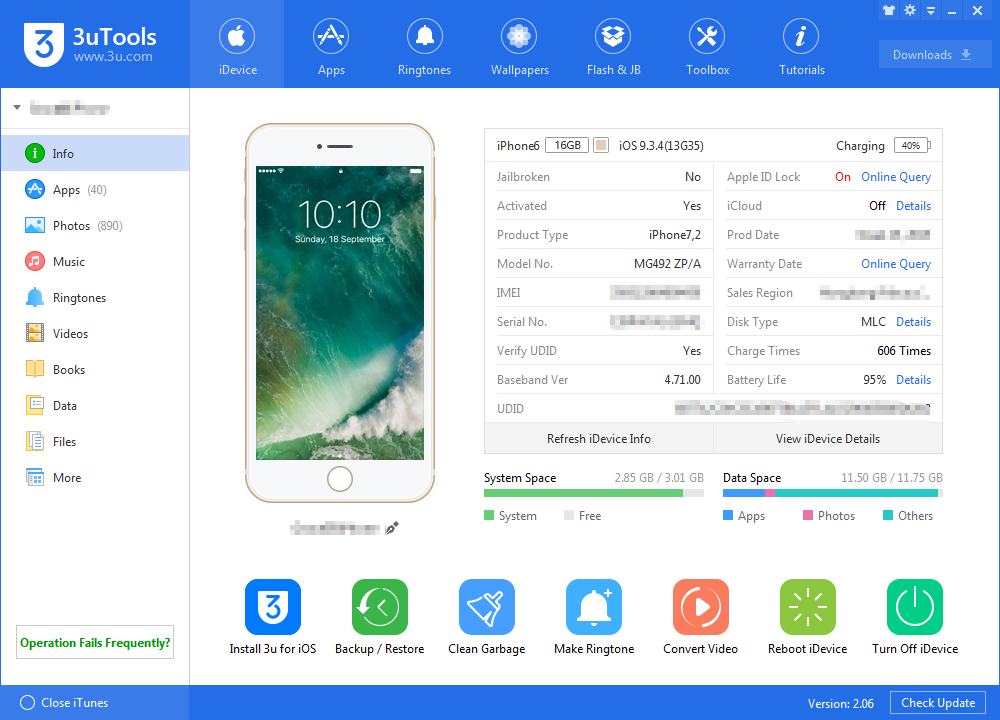 Step2: Click "Toolbox"→ then click"Make Ringtone".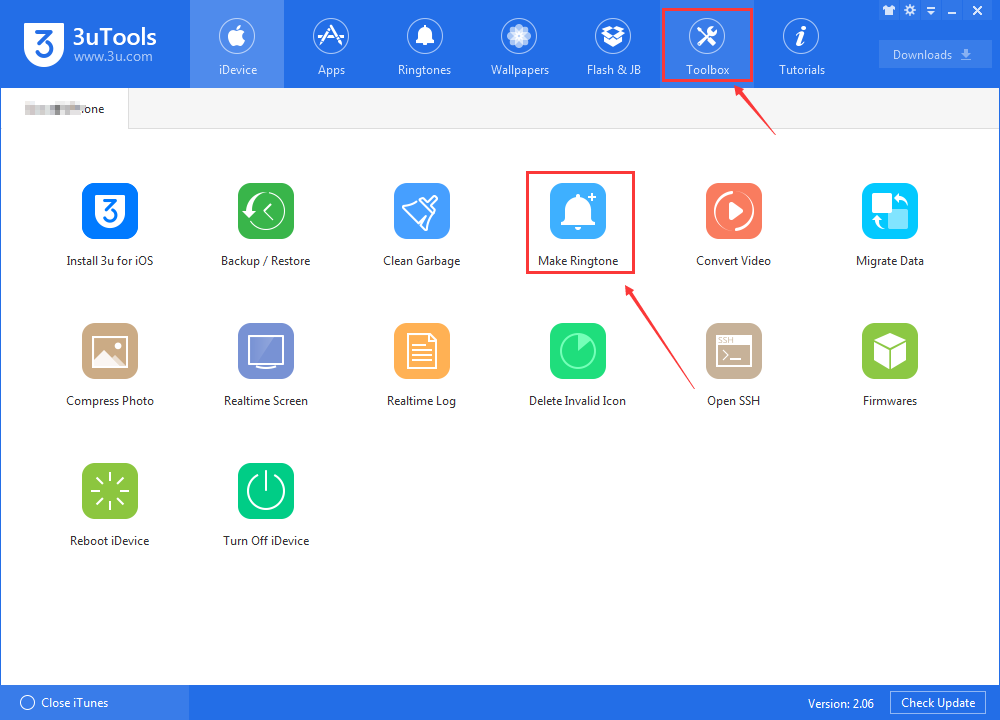 Step3: Now you need to choose a music file from your PC or from you iDevice. (We choose"From iDevice"here).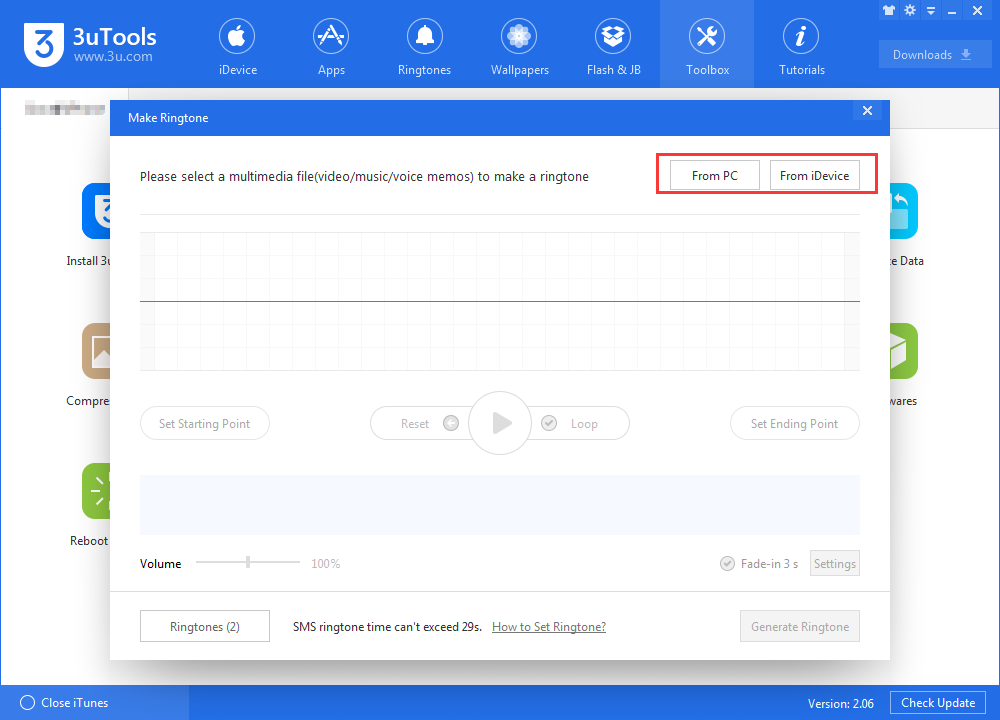 Step4: As shown in the following picture, you can cut out your favorite part via slide the pointer. Click"Set Starting Point"so as to start making ringtone. Besides, if you want to finish making ringtone, please click"Set End Point". What's more, if you are not satisfied with this ringtone, you can make it again by clicking"Reset".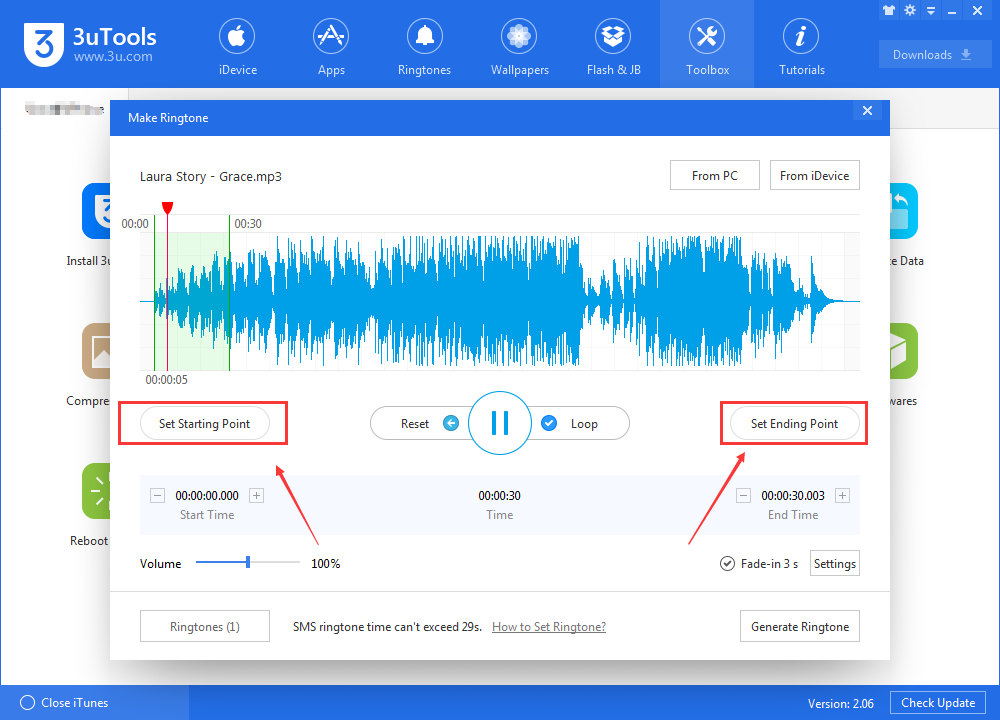 Note: Your ringtone's length should be kept within 40 seconds.
Step5: After a ringtone is chosen, you need to click"Generate Ringtone"and 3uTools will show you a reminder"Succeeded to generate ringtone". In addition, if you click"Import to iDevice", 3uTools will automatically import this ringtone to your iDevice, you just need to wait until this process is finished.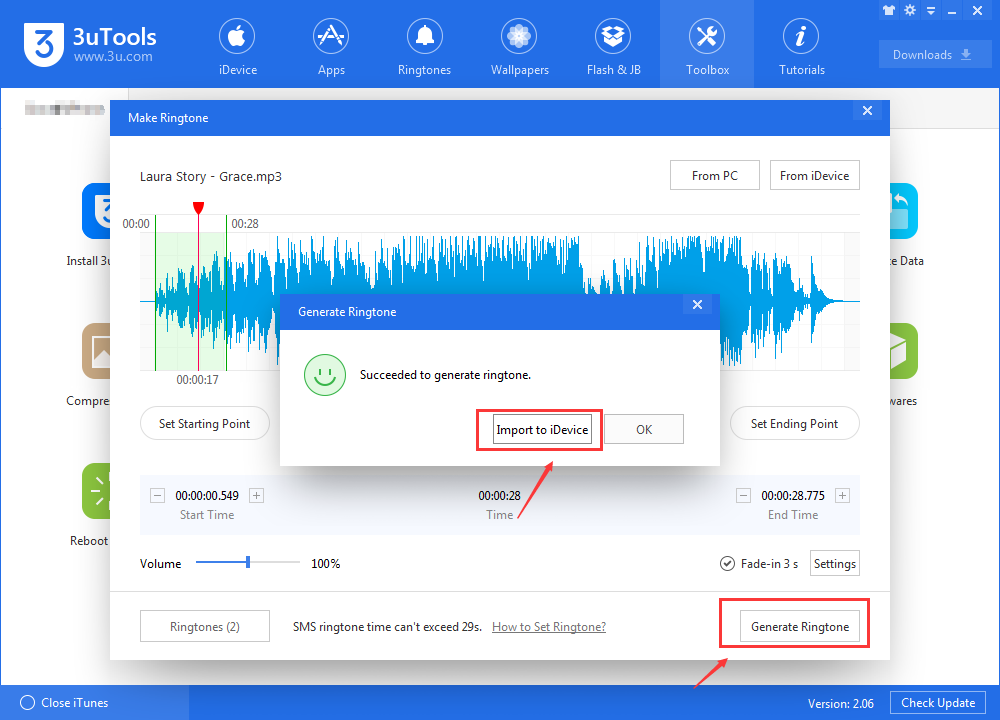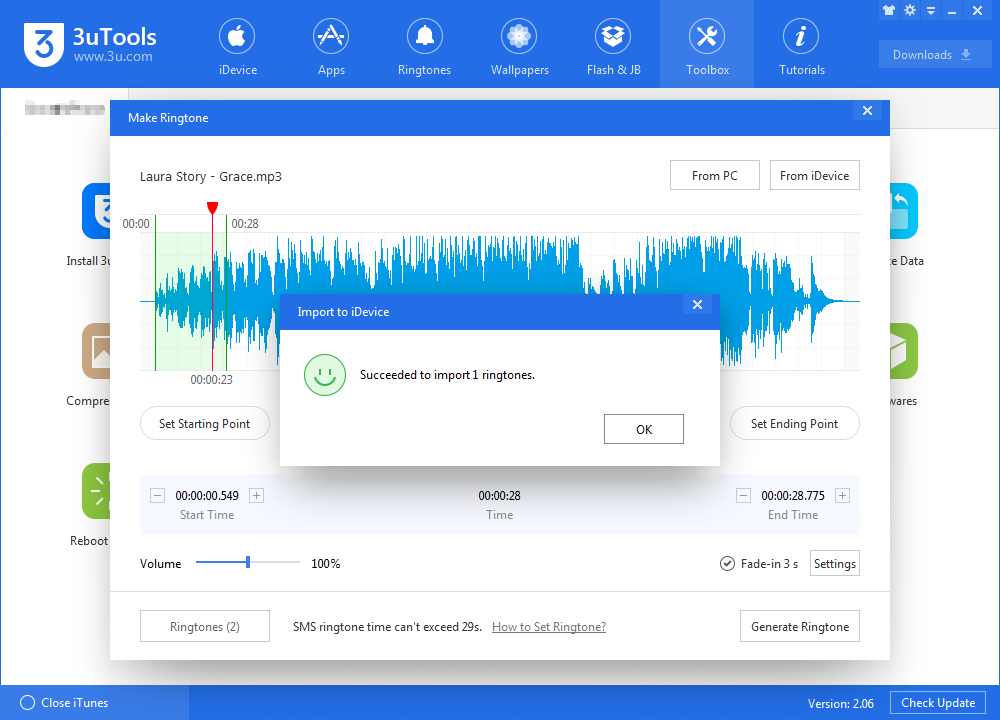 Step6: Open the "Settings"of your iPhone→click"Sounds"→click"Ringtone", then you can find this ringtone.