When using iTunes to backup, restore or sync your iPhone iPad, you may face a lot of issues, such as iTunes error 14, 50, 39 and 54. When syncing songs/pictures or something on iPhone/iPad/iPod touch with iTunes, you may encounter this iTunes sync error (-54) problem that stop you from transferring.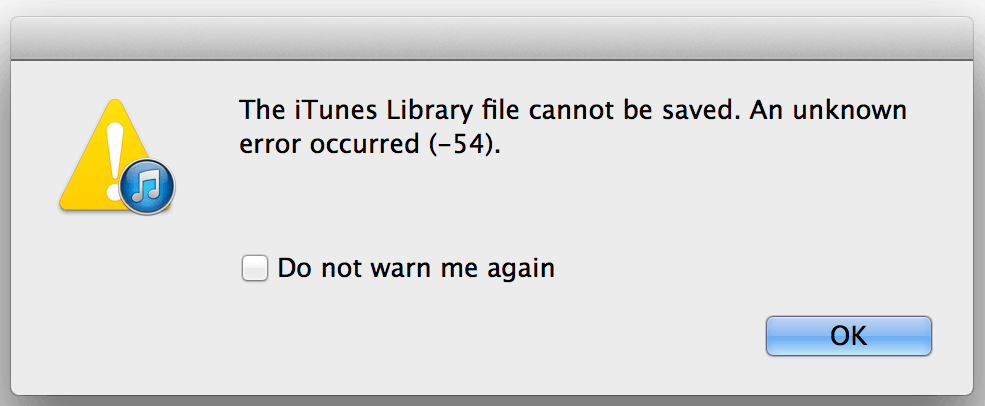 About iTunes Sync Error (-54)
This sync error -54 is one common iTunes problem people may face while updating PC to a new Windows operating system.
And most people think this iTunes sync error is related to authorization and administration issues - computer doesn't permit unauthorized users to sync some data to iPhone/iPad/iPod touch. You may be the person who has no permission to modify or move the data, and the data you want to sync may be the "iTunes" folder or just some files (such as songs, pictures and movies).
How to Fix Unknown Error (-54) about iPhone/iPad/iPod Cannot Be Synced
Sometimes fixing your iTunes sync error (-54) seems difficult because it is hard to find which file cause this problem. In this case, you have to sync separately to find what kind of data you can't sync. For example, you can sync only songs to iPhone 6 or iPhone 7 to check whether the music files cause this unknown error (-54).
Of course, there are some common tips you can try to fix this error:
1. Update your iTunes to latest version.
2. Upgrade iPhone/iPad/iPod touch to latest iOS operating system.
3. Authorize computer in iTunes.
Open iTunes > Choose"Store" on iTunes menu and authorize your computer.
4. Change permissions of your "iTunes" folder or original files/folder.
You can find the originals that you want to transfer to iDevice and change permission.You can change "Read Only" permission of "iTunes folder" to fix iTunes sync error (-54) on Window 10:
Open Windows Explorer > Go to "Music" folder > Right Click "iTunes" folder > Properties > Uncheck "Read Only".
5. Run iTunes in administrative mode.
Sign in to Windows as an administrator > Right click iTunes icon > Select "Properties" > Select "Compatibility" > Check to run as administrator.
6. (For Windows iTunes users) Install all available Windows update service packs. iTunes sync error may be caused by incompatible driver on your windows pc.
7. Use an iTunes alternative - 3uTools. As one of the best iTunes alternatives, 3uTools is an all in one tool that allows you to manage apps, photos, music, ringtones, videos and other multimedia files, and won't erase the existing data on your iPhone iPad.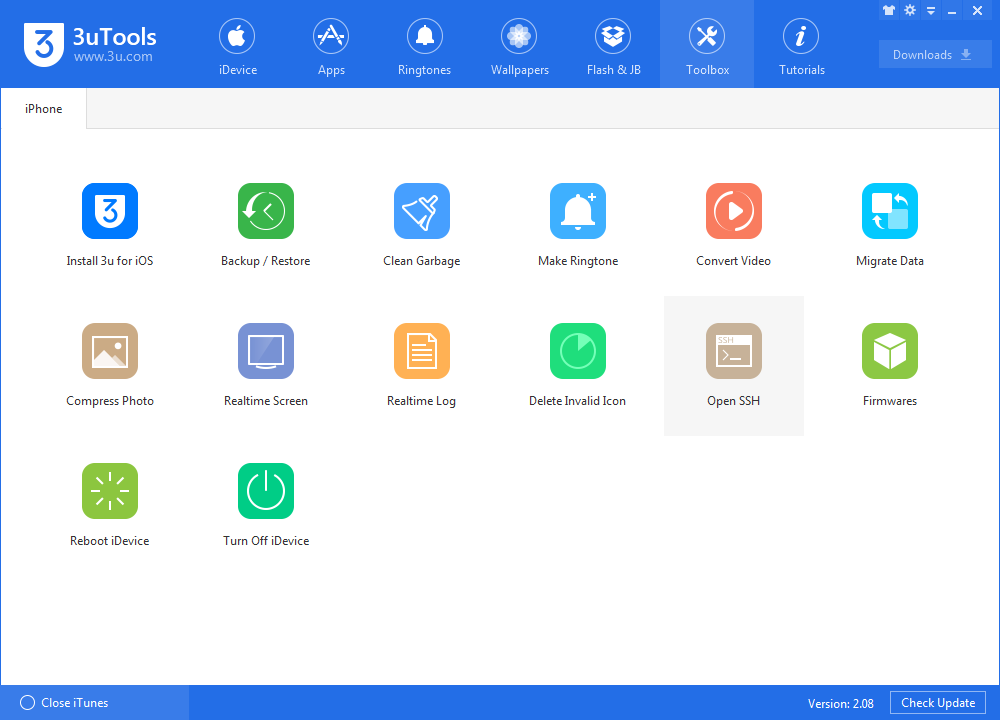 8. Download one registry repair tool to clean all of your PC's registry errors. Windows computer registry errors may cause the error (-54) that some files cannot be accessed and transferred from computer to another iDevice.
You could check here for more error codes roundup in 3uTools/iTunes.