iPhone 16 to Feature First A-Series Chip Designed Specifically for Standard Models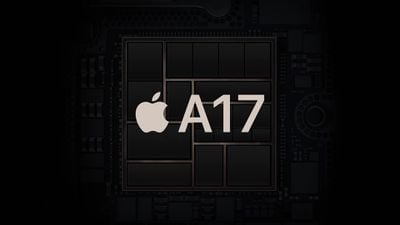 With the launch of the new iPhone 15 Pro models, Apple started using the 'Pro' moniker for its high-end A-series of chips. The A17 Pro is Apple's fastest chip for the iPhone yet that comes with numerous performance and graphical performance gains. With the iPhone 14, Apple separated the A-series chip lineup between the two models. The standard models came with A15 Bionic while the iPhone 14 Pro came with A16 Bionic. This year, Apple continued the upgrade trend with standard models receiving the A16 Bionic while the 'Pro' models came with the A17 Pro chip. We are now hearing that Apple will introduce a dedicated A17 chip for the standard iPhone 16 models next year.
When Apple launched the A17 Pro chip for the iPhone 15 Pro lineup, we suspected that the company was creating further differences between the standard and the 'Pro' models. The A17 Pro chip is pretty capable when it comes to computational and graphical performance compared to the A16 Bionic chip in the standard models. The A17 Pro is Apple's first chip manufactured on a 3nm process. The N3B process allowed the chip to deliver enhanced performance capabilities with reduced power consumption.
According to a Weibo user, Apple is planning to introduce a dedicated A-series chip for the iPhone 16 and iPhone 16 Plus. If Apple keeps up with its current trend, we were expecting the iPhone 16 models to feature the same A17 Pro chip as the iPhone 15 Pro models. However, it seems that the company has something else planned for the standard models next year. The source suggests that Apple is planning to switch to the lower-cost N3E process for the iPhone 16's A17 chip.
The N3E will be TSMC's somewhat budget chip which will be utilized by various clients, including Apple. As for some characteristics, the chip could feature fewer EUV layers and fewer transistor counts than the N3B chip. This will have an impact on the chip's power consumption and ultimately the battery life of the iPhone 16 and iPhone 16 Plus. It remains to be seen how the chip will compare to the A17 Pro as well as the A16 Bionic in terms of performance.
The N3B architecture was originally oriented towards the A16 Bionic chips last year but due to production issues, the plans were scrapped. We will potentially see a version of the A17 chio next year with TSMC's N3E process next year coupled with 8GB of RAM on the iPhone 16 and iPhone 16 Plus. It appears that Apple wants the 'Pro' iPhone models to stand out in terms of design and performance for which the company can ask for a premium price.
Source: wccftech