Apple is rolling out iOS 12.4.4 for older iOS devices. These are devices that are not compatible with iOS 13 but are still being updated to patch them with the latest security fixes.
The list of iPhones being updated includes the iPhone 6 and the iPhone 5s. The iPads include the iPad Air (1st generation), iPad mini 2 and iPad mini 3. Lastly, the update is also available for the iPod touch 6.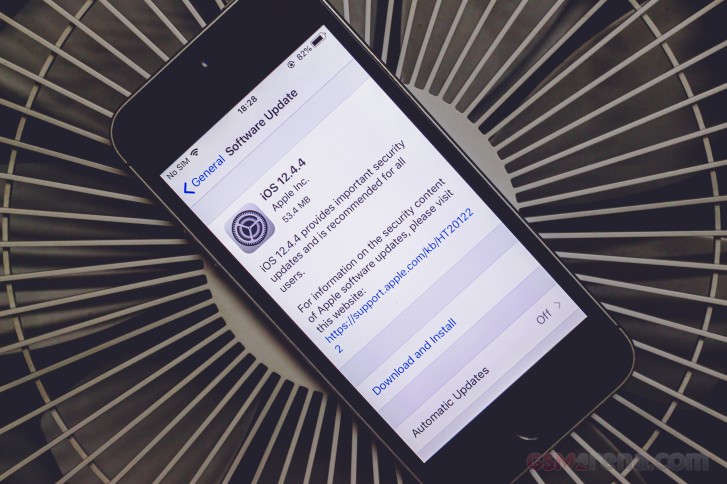 The change log doesn't say much other than this being an important security update and that it is recommended for all. We suggest you take Apple's advice seriously and download this patch in case you are still holding on to one of these devices.
While it's not uncommon for Apple to patch an older version of the OS after a new one has released if there are security implications, it's just another example of how the company is committed to keeping its devices up to date and secure.
Just so you fully grasp the significance of the situation here, the iPhone 5s that's also getting this update (and pictured above) was launched in September 2013. That's 6 years or 75 months ago. In comparison, most Android OEMs have an 18 month update policy, after which you're on your own. Make of that what you will.
Source: Gsmarena