In a confounding move, Apple (NASDAQ: AAPL) is reportedly discontinuing sales of some of its most affordable iPhone models -- the iPhone SE, 6, 6 Plus, and 6s Plus -- in India. The news comes after iPhone volumes in the world's second-most-populous country plunged an estimated 42% to approximately 220,000 units in the first quarter, according to Counterpoint Research. The decision will all but ensure that iPhone unit will continue to struggle, as many Indian consumers were already struggling to afford those entry-level handsets.
What's going on with Apple's strategy in India?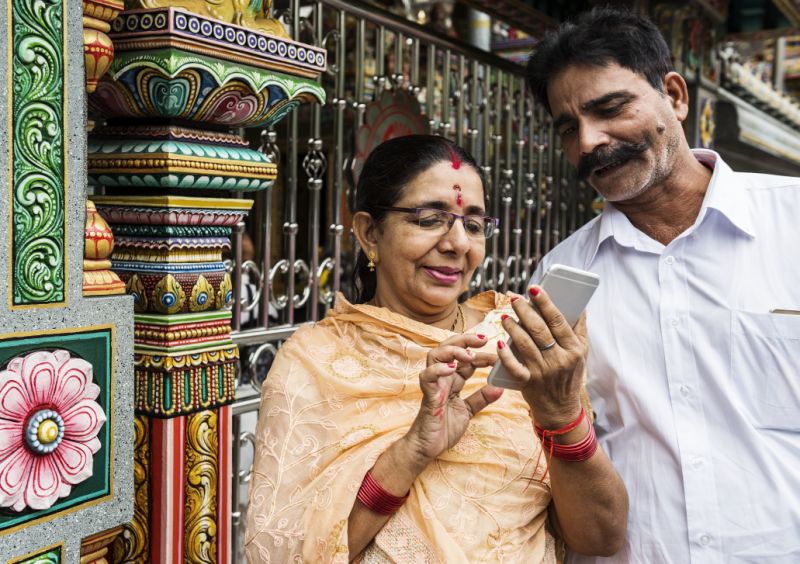 Prioritizing revenue and profits over units
The Economic Times reports that Apple has told authorized resellers that once they exhaust their current inventory of those models, the iPhone 6s will become the new entry-level model in the market. Anonymous sources said that Apple is now focusing on revenue and profitability over sheer unit volumes.
In making the change, the entry-level price of an iPhone will jump by nearly 8,000 rupees (almost $117), which will inevitably price Apple out of broad swaths of the market. The iPhone SE retails for around 21,000 to 22,000 rupees ($306 to $321), while the iPhone 6s costs 29,500 rupees ($430), according to the report. For reference, the overall average selling price (ASP) of a smartphone in India was $161 in the first quarter, according to IDC.
In filings with the Registrar of Companies, a part of the Indian Ministry of Corporate Affairs, Apple disclosed that its revenue in India had increased 12% to 130.97 billion rupees ($1.91 billion) in fiscal 2018. That's roughly in line with CEO Tim Cook's disclosure earlier this year that revenue was approximately $2 billion in 2018.
However, Apple's profit in India reportedly more than doubled to nearly 9 billion rupees ($130.7 million), thanks in part to the strategic shift.
"Cupertino does not want Apple India to chase volumes by discounting at the cost of profit," one distributor source told the outlet. "These models which are being phased out will increase the average selling price of iPhones in India and boost both profit and revenue."
A trade-off
On one hand, focusing more on revenue and profits is essentially the same playbook that Apple is using globally. The Cupertino tech giant implemented a major shift in its financial reporting late last year and no longer discloses unit volumes. All revenue growth in the iPhone business has been attributable to price increases while units stagnate.
On the other hand, Apple has been trying to grow its services business, which is highly profitable and consists of recurring revenue. While the company has been relatively more open to bringing its services to other platforms recently, it still relies heavily on its own hardware to distribute those services. By emphasizing profitability in the iPhone segment, Apple could very well be sacrificing profitability in its services segment.
Source: yahoo