2016 Year is more than just statistics and rumors about upcoming products. There's plenty of weird Apple news. 3uTools is sharing the weirdest Apple news stories of 2016.
Jony Ive's expensive book and minimalist tree
Jony Ive's designs, particularly those created during his collaboration with Steve Jobs. The colorful, toyetic iMac G3 and iBook will always hold a fond place in my heart, and the austere iPhone 4 and Power Mac G4 Cube are timeless masterpieces of design.
But is it me or was 2016 the year when everyone's favorite Brit designer started to think a bit, well, different? All arguments about headphone jacks aside, Ive's $300 coffee table tribute to himself and his eagerly awaited Christmas tree display for a swank British hotel — which turned out to be a plain fir tree with no decoration — certainly deserve a place on this list.
Let's hope they're just mechanisms for blowing off designer-steam and not a sign he's bored with the non-extra curricular work he's doing!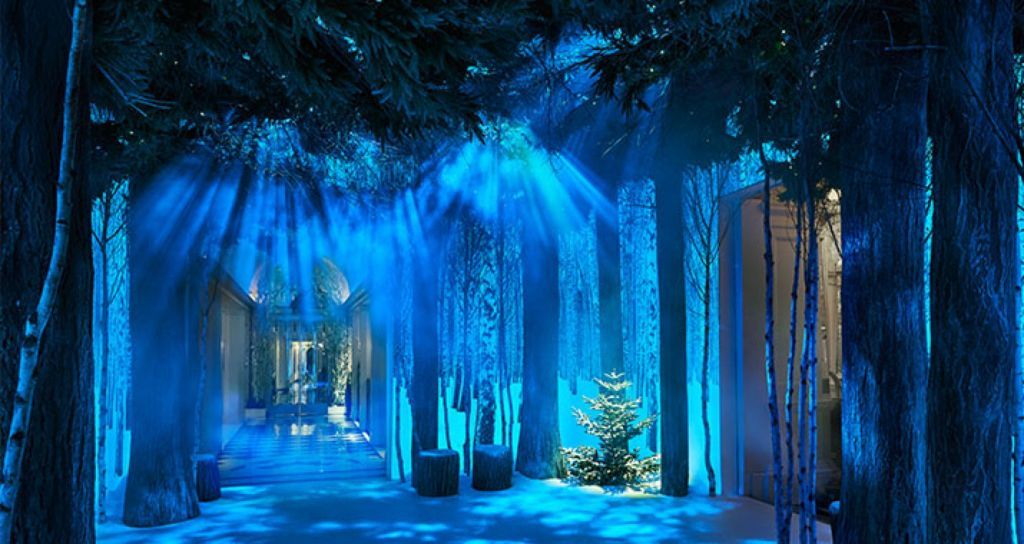 Enraged customer smashes iPhones in French Apple store
The man smashed around a dozen iPhones before being stopped. Ever get angry in an Apple store? Probably not like the customer in a French Apple store, who began methodically smashing thousands of dollars' worth of iPhones, using a steel ball used for the game boules. No wonder Apple wants customers to use the Apple Support app for solving problems.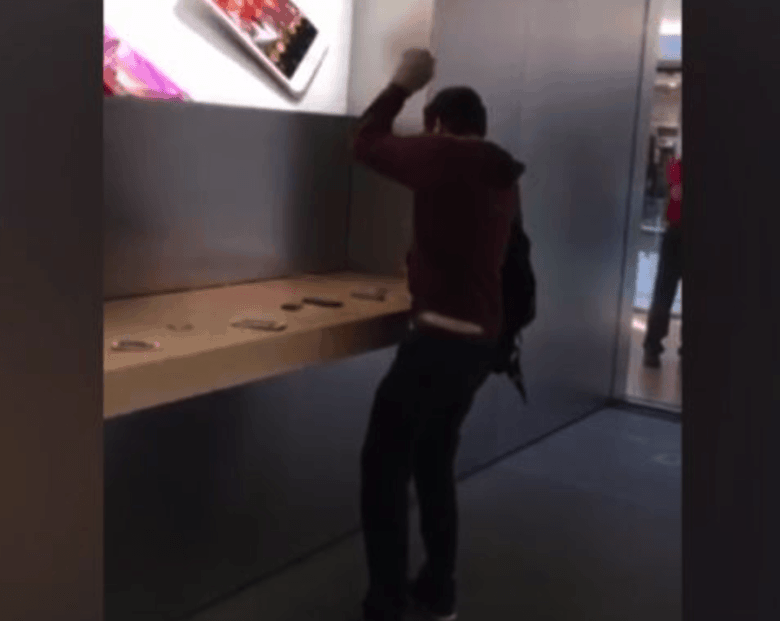 Steve Jobs doesn't get his own road
Is a piece of news that doesn't happen still a piece of news? If it is, the wacky dispute over plans for a "Rue Steve Jobs" (that's "Steve Jobs Road" in French) in Paris definitely earns a spot in our countdown. (The idea got scrapped after criticism from far-left protesters. Apparently Steve Jobs should have been a woman. Or something.)
Vice President Tim Cook?
Wherever you sit on the political spectrum, it's fair to say that this has been an unusual year for politics. You know what would have made it even wackier? Seeing Hillary Clinton supporter Tim Cook tapped as Clinton's running mate.
That could have happened. WikiLeaked emails from Clinton's campaign chairman John Podesta noted that Cook was on a shortlist of high-profile candidates for the role. (The list also included Microsoft co-founder Bill Gates and former Democratic presidential candidate Bernie Sanders.)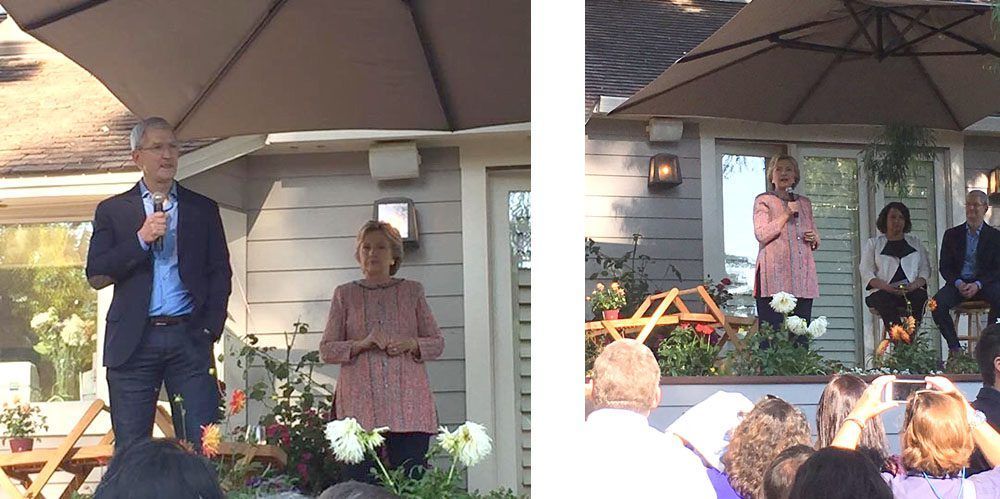 Apple Pay used to buy $1 million Aston Martin DB5
The biggest-ever in-app purchase was made this year. Somebody used Apple Pay to buy a $1 million 1964 Aston Martin DB5, the same model car James Bond drives in Goldfinger.
The car, which was a right-hand drive model in silver birch with red leather interior, got sold at auction by Coys of Kensington in the U.K. Kind of puts our use of Apple Pay on the subway to shame, to be honest.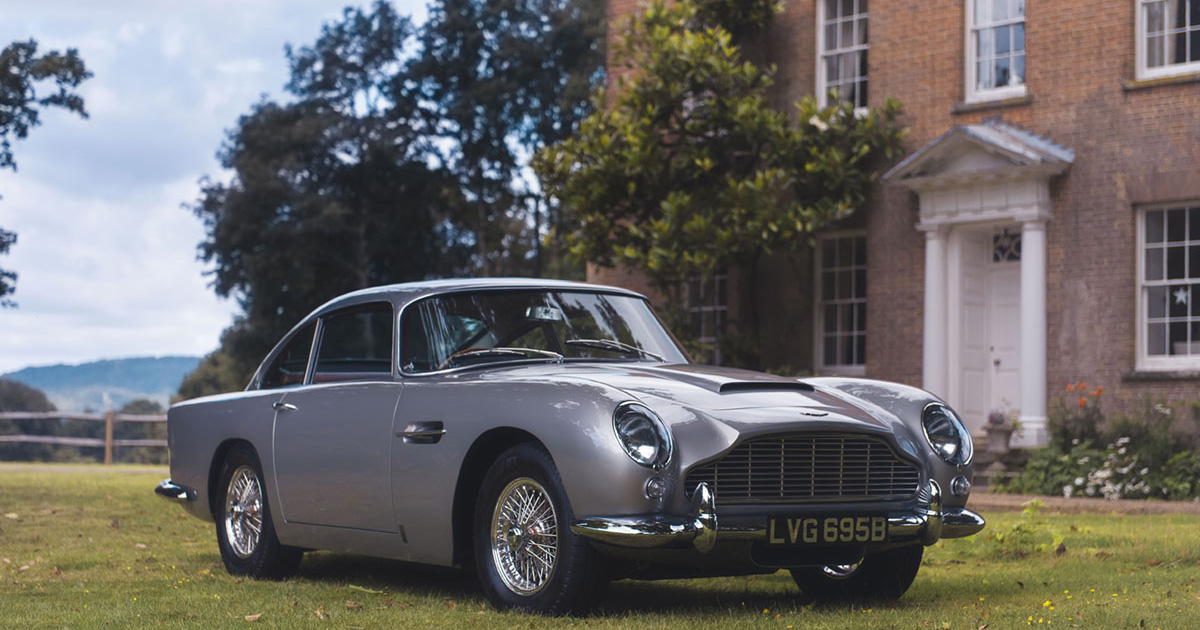 iPhone 7 goes to the dogs
Coco appears to be wondering, "Which one shall I open first?"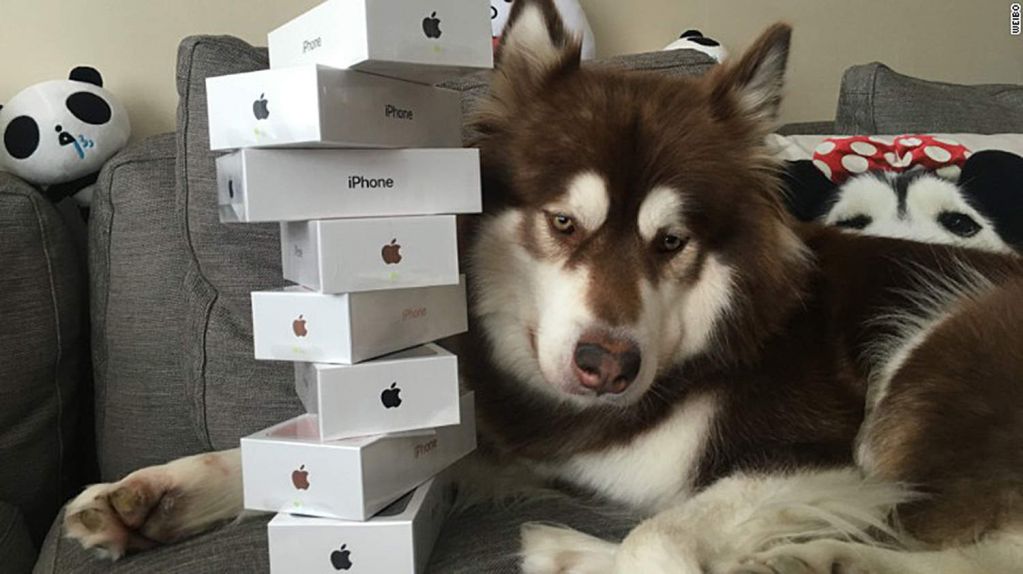 Shortly after the iPhone 7 arrived in China, the son of a Chinese billionaire — with an estimated worth of $30 billion — decided that one way to improve his dog's life was through ownership of Apple's latest smartphone.
Any other Apple stories that struck you as crazy this year? Let us know your favorites by leaving a comment below.
Source: cultofmac