As might be expected, one of the first teardowns of Apple's iPhone XR shows few obvious differences with the XS apart from screen size and having a single rear camera instead of two.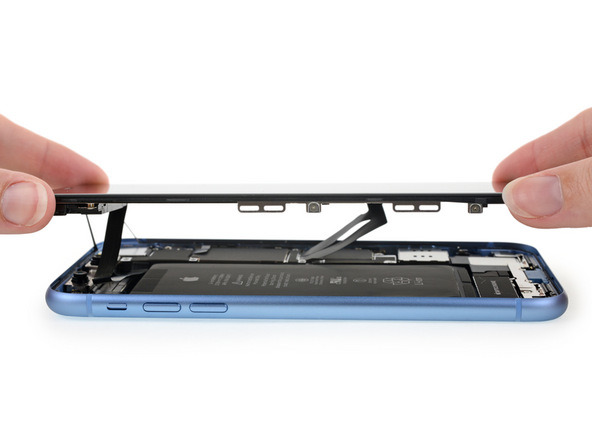 The XR is missing the XS's antenna band and symmetrical grills, repair outfit iFixit did note on Friday. Bezels on the XR are also slightly larger, and the SIM slot is moved towards the bottom of the device.
The interior is described as a "fun hybrid between the 8 and the X," with both a rectangular battery and rectangular logic board.
iFixit is still in the middle of its teardown, but noted that opening an XR is similar to the XS, and that each device has a gap above the battery for a display-mounted earpiece speaker.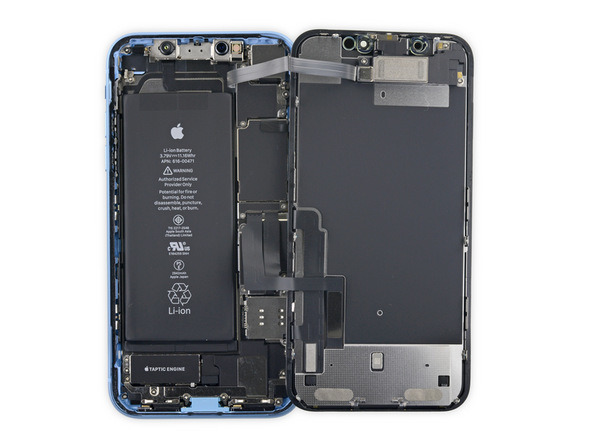 The phones share A12 processors, edge-to-edge displays, and TrueDepth cameras for Face ID and animoji. The XR uses a 6.1-inch LCD instead of OLED however, lacks 3D Touch, and has less RAM. The extra camera on the XS gives it access to 2x optical zoom, better depth data, and more Portrait options.
The XR launched on Friday to short or non-existent retail lineups, but that may be because of online orders, carrier-based upgrades, and/or early adopters favoring the XS.
Update: iFixit has completed its teardown of Apple's iPhone XR, assigning the device a repairability score of 6 out of 10.