The Most Expensive iPhone XS Cases You Can Get
2018-09-19
2918
Posted by 3uTools
If you want to outfit your pricey iPhone with a case that's just as expensive, we've hunted down a list of the most ridiculously priced iPhone XS cases you can get.

Gray's Alter Ego line of cases available in Titanium, Stealth, Gold, and Aurora start at $1,457. The cases are all made from aerospace grade titanium and offer a minimal design with an X shape that covers the back of the iPhone along with protective covers at each of the corners to protect from drops.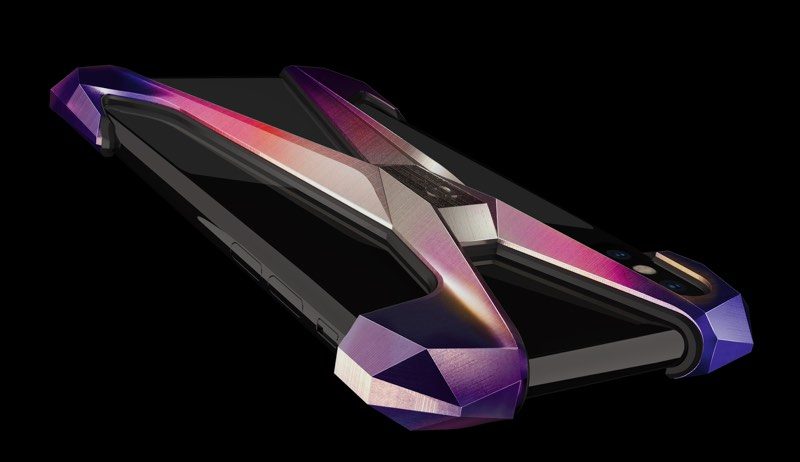 The Aurora version of the Alter Ego case, priced at $2,763 for the XS and $3,000 for the XS Max, features hand-torched titanium to achieve a colorful finish, with each piece offering a unique array of colors.
The Aurora and the Gold Alter Ego cases are limited to 100 pieces, while there are 500 of the Stealth edition available. The cases can be purchased from the Gray website.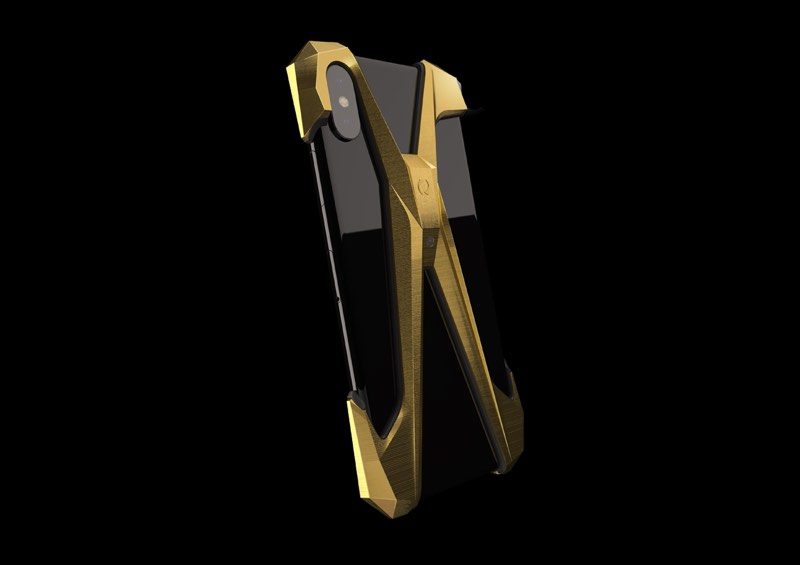 Gresso, a company that makes high-end titanium sunglasses, also makes titanium iPhone cases and has a new line out for the iPhone XS and XS Max.
The Gresso Magnum cases feature an interior cover crafted from flexible, high resistance TPU for protection and an outer shell made of grade-5 titanium for strength and durability. All of Gresso's Magnum Titanium cases for the iPhone XS and XS Max are priced at $595.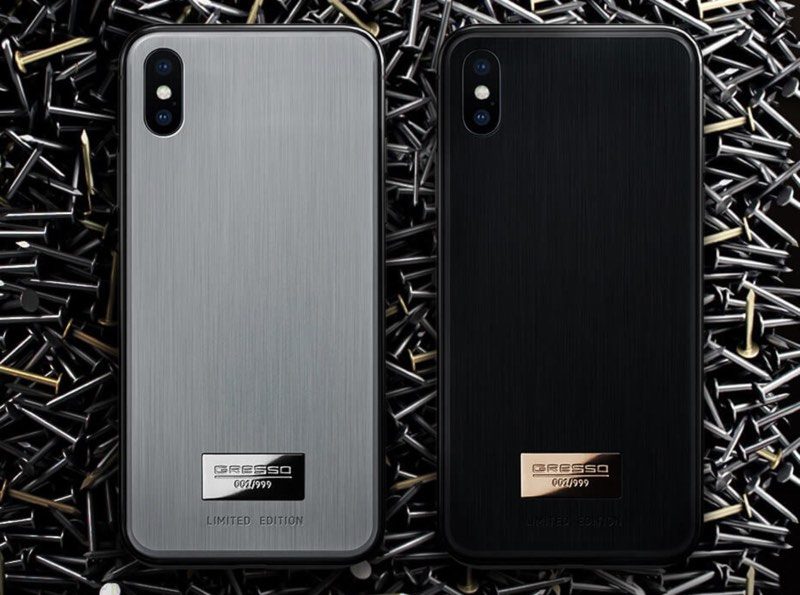 Hadoro is selling a selection of luxury iPhone XS and XS Max cases made from exotic animal skin materials like lizard, stingray, python, ostrich, alligator, and calfskin. The priciest is an 890 euro Alligator Folio Case available in a range of colors.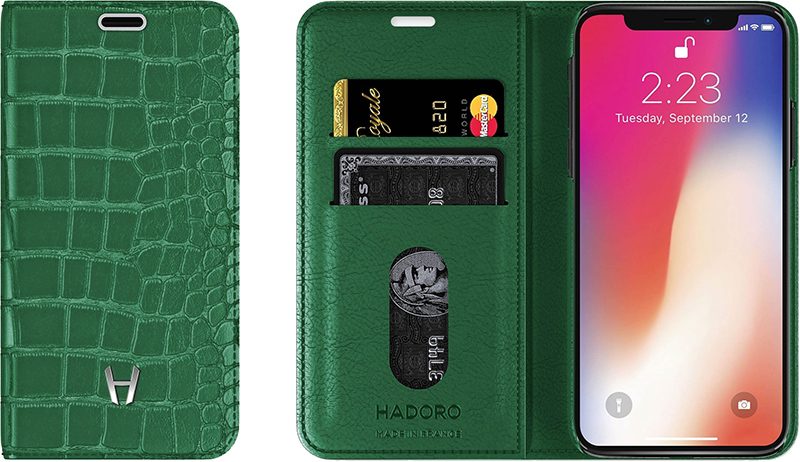 Luxury brand Louis Vuitton makes a line of super fancy, super expensive iPhone cases like this Eye Trunk for iPhone X and XS, which resembles one of the company's classic trunks. There's no iPhone XS Max version just yet, but one is probably in the works. The Louis Vuitton case costs a whopping $1,320.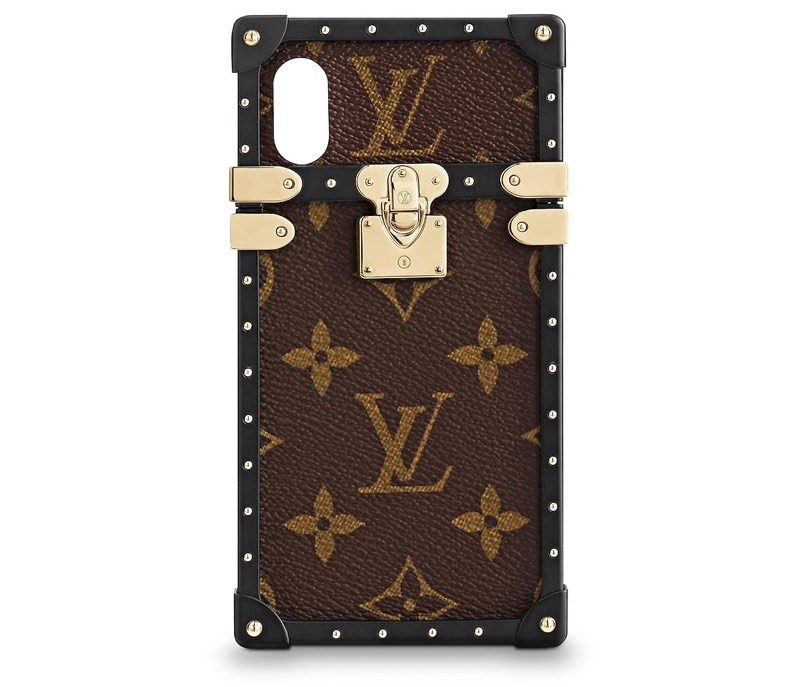 Luxury fashion house Dolce & Gabbana also makes iPhone cases and has a line of pricey options that will fit the iPhone X and the iPhone XS. The most expensive is a leather iPhone case with a green rabbit fur bracelet that's priced at $795, but you can also get a plain logo case in leather with what looks like fur for $675.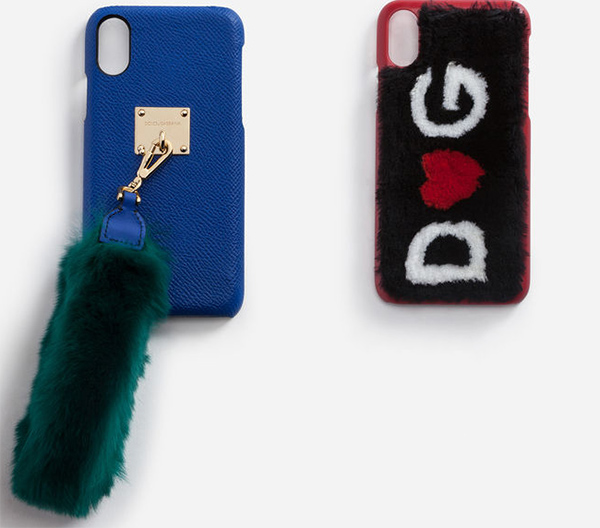 Related Articles

Apple Removes iCloud Activation Lock Status Tool From Website macOS High Sierra 10.13.2 Beta 4 Now Available Alibaba Pandora Lab Jailbreaks iOS 11.2 Successfully Apple Releases macOS Catalina With Find My, Screen Time, and No More iTunes Rumor: Apple Blocks Activation on iOS 9.0-9.3.5 Firmware iCloud Bypass Bug Discovered in iOS 11 Apple Still Signing iOS 11.3 Beta 5/6, Downgrade to It to Jailbreak Your iPhone Qihoo 360 Vulcan Team has Achieved iOS 11.3 Jailbreak