3K assistant, the sponsor of TaiG jailbreak team, today announced on Sina Weibo that the team had achieved major progresses for iOS 9.2 jailbreak and that the iOS 9.2 untethered jailbreak tool was coming soon.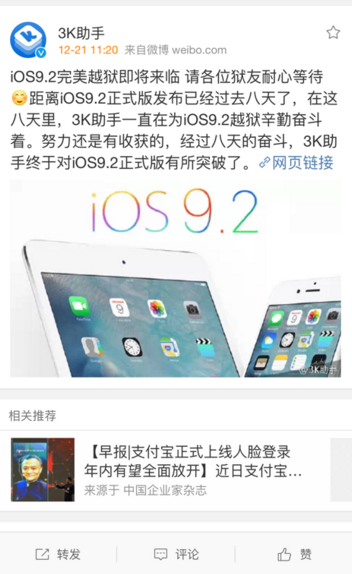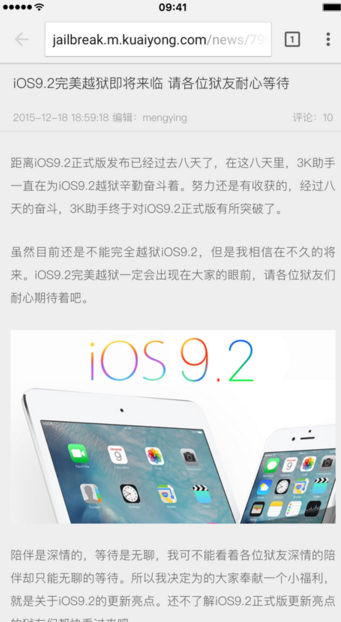 The translation for the post is as follows:
It has been 8 days since the iOS 9.2 was released officially. In the past 8 days, 3K assistant has been working hard on the iOS 9.2 jailbreak. Fortunately, nothing is impossible for a willing heart, and 3K assistant has achieved a major breakthrough in the latest iOS 9.2 jailbreak.
Although it's currently impossible to jailbreak iOS9.2 untethered, we still believe that the iOS9.2 untethered jailbreak tool will come out in the near future. What the iOS users need to do is to wait patiently.
However, please note that the particular post on Sina Weibo has been deleted by 3K assistant. But the screenshot is real.

Image via: Superphen